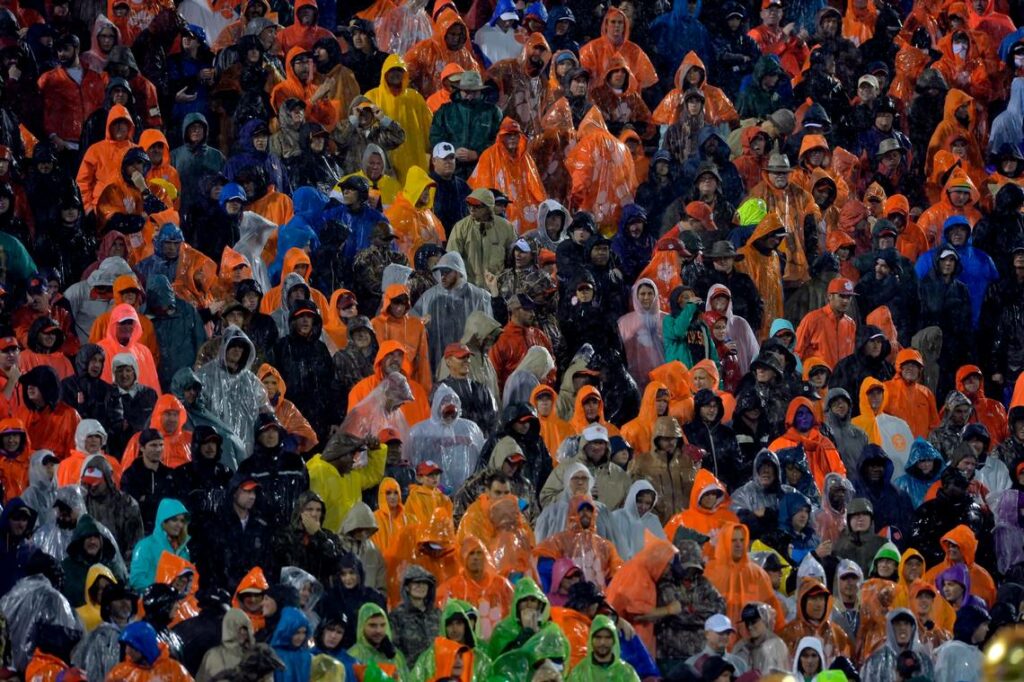 By: Neil Burnett
Is Ian the Great Equalizer?
The #5 Clemson Tigers will host #10 North Carolina State Saturday night in what appears to be a "hurricane" affected game. No one knows what the weather will be at gametime.
This Clemson team is literally still growing, on both offense and defense. QB DJ Uiagalelei is getting more confident by the game. The offensive line is improving with every snap, the running backs are running hard, and you are seeing fewer and fewer dropped balls as their confidence level keeps moving up.
Defensively, safety Andrew Mukuba is back, as are cornerbacks Sheridan Jones and Malcolm Greene. The secondary, especially the corners, was put through the gauntlet with Sam Hartman lobbing passes up to a few 6-4, 6-5 wide receivers. DC Wes Goodwin is in his 5th game calling the shots on defense. He has another top quality quarterback to deal with in Devin Leary. Through four games, Leary is completing 64% of his passes, 80-125, for 890 yards, with 9 touchdowns and only two interceptions. The leading WR is Thayer Thomas (6-0 195) with 15 receptions for 217 yards and two touchdowns. (Note: 1 TD reception of 75 yards, so 14 receptions for 142 yards). Overall, the wolfpack have 8 other wide receivers with between 6-9 receptions, showing this offense likes to spread it around.
The NCState run game is led by Demie Sumo-Karngbaye, 39 rushes for 252 yards (6.5 ypc) and three touchdowns. No other running back for NCST has found the endzone.
The Wolfpack defense returns a lot of experience from last year, and is currently ranked 13th in total defense and 8th in scoring defense, allowing only 11.75 points a game. The schedule has not exactly been a "murderers row" of college football with their toughest game being Texas Tech (outplayed everywhere but the scoreboard). The Wolfpack took advantage of four turnovers and limited the Texas Tech team to 2 of 12 3rd down conversions.
The defense is led by All-ACC Linebacker Peyton Wilson and fellow LB Drake Thomas (leads the team with 24 tackles). As a team, NCST ranks 10th in the nation in rushing defense, allowing 81.8 yards a game (Clemson ranks 8th at 78.5 yards a game). The pass defense is equally stingy, allowing only 179.8 yards a game and three touchdown passes. Keep in mind, the only game NCST has played against a decent quarterback was Texas Tech, who three for 299 yards, although having 3 interceptions. This Wolfpack defense is unquestionably the best defense the Tigers will face to date.
The biggest obstacles facing both teams will be Mother Nature. Coach Dabo Swinney said it best. "DJ has a strong arm but I don't know if it's that strong," referring to playing in rainy and windy weather. It's going to be interesting to see how each team prepares for this game on Saturday.