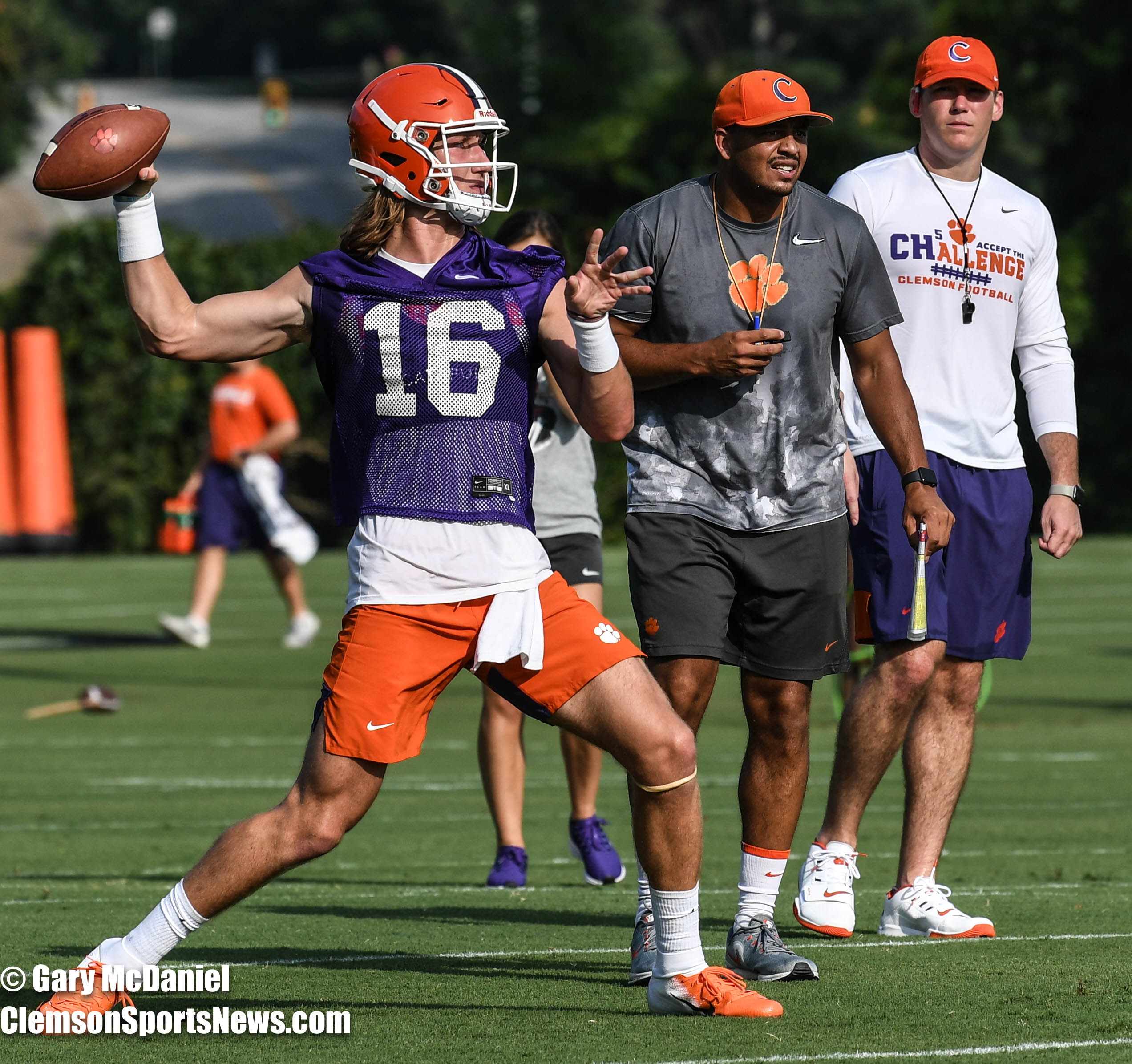 CLEMSON, SC
The Clemson Football team is ending its first full week of practice here in the 2019 season… the Tigers are preparing for a late August match up with the nation watching and Game Day visiting for the ACC Networks debut as they take on the Yellow Jackets of Georgia Tech.
After Fridays early AM practice ended around 12 noon we had the chance to speak with Tony Elliot, Travis Etienne, and Gage Cervanka all spoke on the progress the team is making as they look to find the chemistry and put the pieces together and come up with an identity as a team and individually as they look to defend their ACC and National Titles.
Elliot Spoke on the maturation of Travis Etienne and how Lyn J Dixon is playing a lot faster mentally as well spoke on the offense and new weapons available to him in the form of Deondre Overton's move to the slot WR position and addition of the vastly improved TE Jaylen Lay. See here the interviews and stay tuned here to CSN for all your daily Tiger updates from right here in Clemson.
Brought to you by our Sponsor :