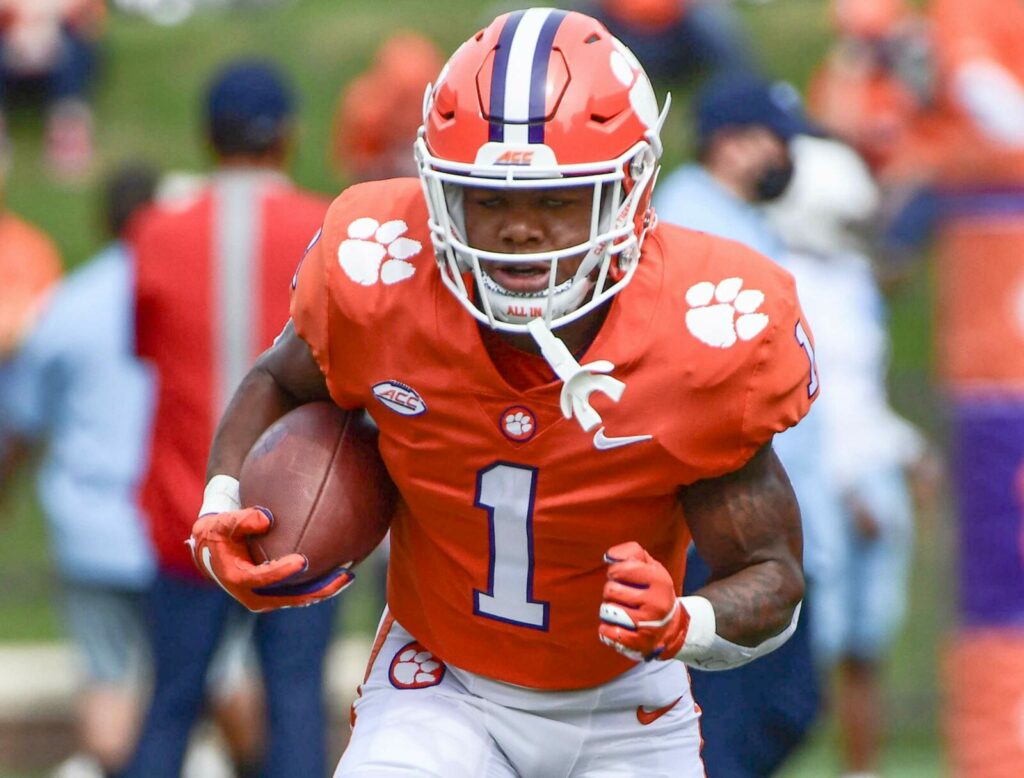 Former 5-star running back and one of the top recruits in Clemson's 2020 #1 overall recruiting class Demarkus Bowman has officially entered the NCAA transfer portal, news that became available today.
The Lakeland, Florida native was the #20 overall recruit in the class of 2020 according to 247sports and committed to play for the Tigers in May of 2019. It is speculated that Bowman will take his talents to Gainesville and play for Dan Mullen at The University of Florida.
Bowman rushed the ball nine times for the Tigers during the team's first two games. The true freshman gained 32 yards and 22 of those came against Wake Forest in the Tigers season opening win.
The former 5-star came into Clemson knowing he would be sitting behind perhaps the best running back in the nation in Travis Etienne and many Clemson fans are still scratching their heads about the news that broke today.