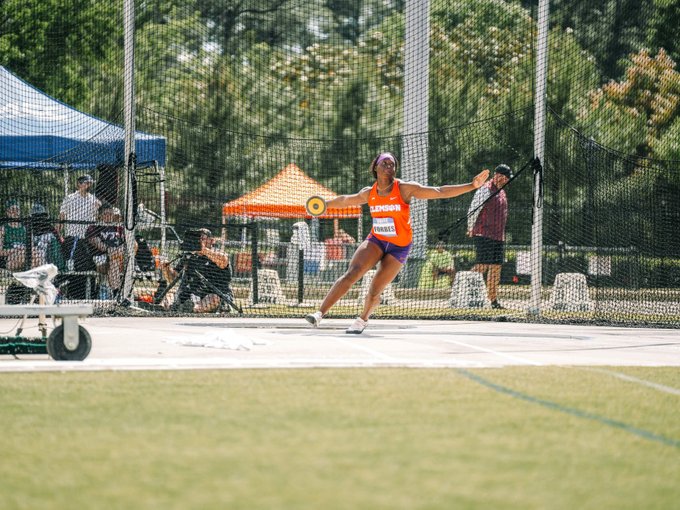 ORLANDO, Fla. — The first day of the Knights Invite saw six Tigers win events, not counting Marie Forbes whose 56.93 meter discus throw broke Clemson's school record and was good for second place. Forbes now holds the weight throw and the discus throw school records.
Three throwers were victors in their events, as Daniel Cope won the men's discus, Ethan Cocco won the men's javelin, and Danielle Sloley won the women's shot put. Action will resume on Saturday with the women's hammer throw at 10 a.m. and conclude at 3:40 p.m. with the men's 1600 meter relay.
Daniel Cope's 52.87 meter weight throw was best of the day, and Ethan Cocco's 65.57 meter javelin throw was a personal best and moved him up to No. 5 on Clemson's all-time list. Danielle Sloley was the victor of the women's shot put with a 16.01 meter toss.
Lashanna Graham found her way on to Clemson's all-time leaderboard in the 400 meter hurdles with a time of 57.70. That is 10th best in school history. Jevon Williams won the men's 400 meter hurdles with a time of 51.18.
Maddie Dinneen and Madison Roush finished neck-and-neck to take first and second in the 1500 meter run. Dinneen just eked out Roush with a time of 4:36.74 to Roush's 4:36.85.