The Clemson running back room will have a different look in 2021. Travis Etienne leaves Clemson and takes his talents to the NFL, and will likely be a 1st round draft choice. The "experts" are predicting Etienne to the New York Jets with the 23rd pick. At this point, it's still up in the air.
Getting back to the Tigers, running back is far from settled and it's going to be a battle from Day 1. Lyn J-Dixon is widely considered the "Next Man Up" in this scenario. Dixon had over 600 yards and 6 touchdowns as a sophomore, but never seemed to get on track in 2020, finishing with only 42 rushes for 190 yards and 2 touchdowns. Not exactly glowing numbers for the #1 back on a college football playoff team. What does the competition look like behind him?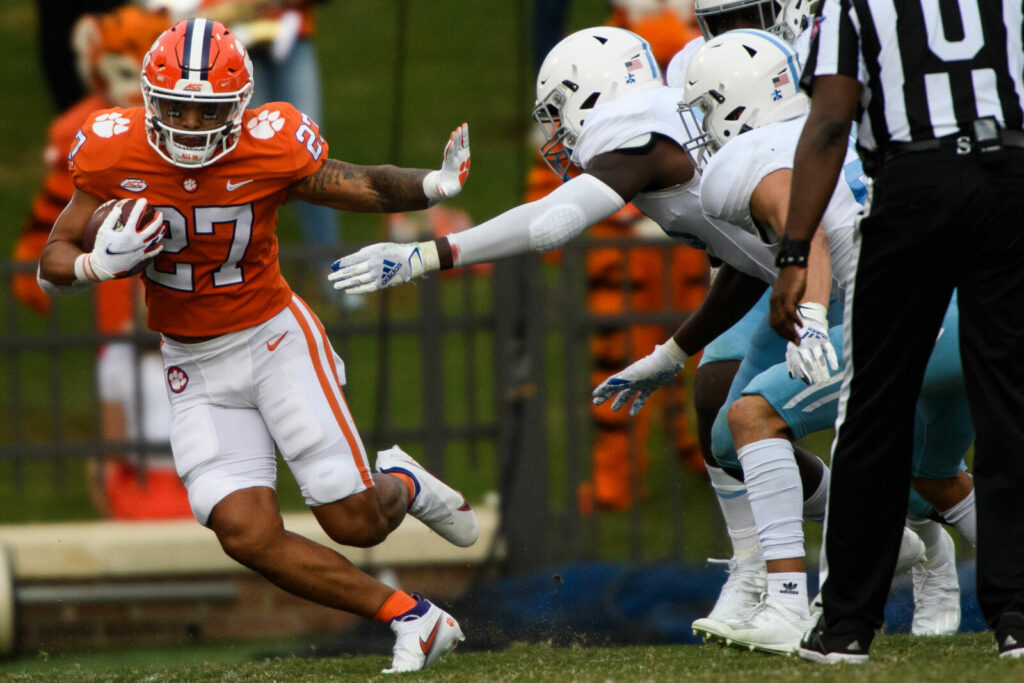 Just like with the quarterback position, the depth behind Dixon is unproven. Chaz Mellusi, Darien Rencher, Michael Dukes and Kobe Pace split time in the backfield behind Dixon and there were some flashes of good play but this group is going to have to step up their efforts to hold off the incoming 2021 class.
The #1 APB in the 2021 class is coming to town. 5-star Will Shipley brings the all-round game that Travis Etienne is taking with him to the NFL. Shipley is a fast, solid runner with excellent pass receiving skills.His ability to pass block is good for a freshman and that will improve when he learns the offense. The other running back coming in for this class is Phil Mafah, who has a great combination of speed and power. He reminds a lot of people of Wayne Gallman, who happens to have played at the same high school.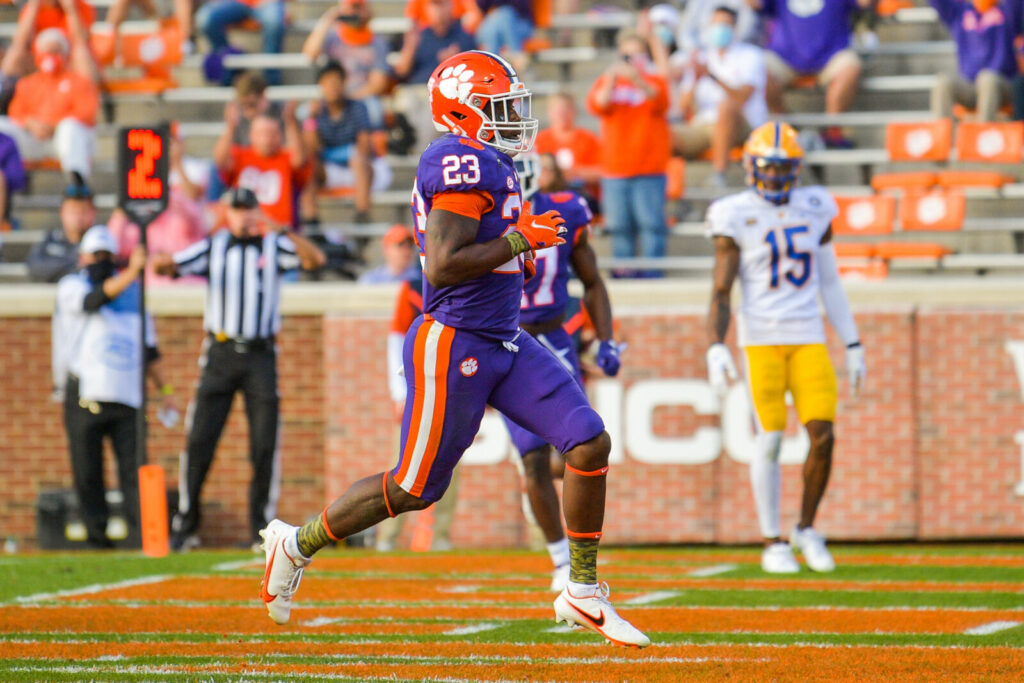 New RB Coach CJ Spiller will have a full room to work with, and it will be interesting watching what he can do with this group.
For 2022, Clemson has only offered two running backs to date. 5-star Emmanuel Henderson out of Hartford, Alabama, holds a Clemson offer but it's going to be more than difficult to get him out of the clutches of Nick Saban and the Tide. He has reportedly already decided his school of choice and will announce his commitment March 13th.
The other running back in this class, so far, has a familiar last name, Etienne. Trevor Etienne is a 4-star running back out of Jennings, Louisiana, and is primed to follow in his brother's footsteps. At 5-10 210, the younger Etienne is the same size as his brother coming out of high school. He is listed as the #11 running back in the country and the #7 player in the state of Louisiana.
The running back position is probably the biggest question mark for the 2021 team unless somebody or two somebody's can show in the spring some separation.