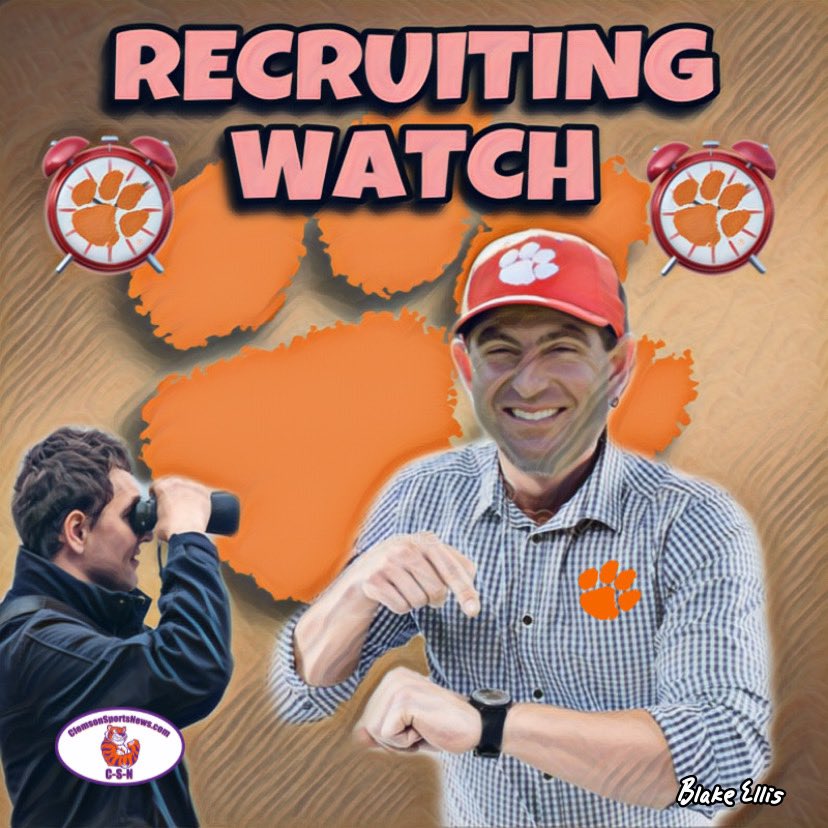 Yesterday, the Clemson Tigers picked up a huge commitment from 5-star DT Peter Woods. Lots of buzz and excitement. It's always fun stealing from Nick Saban.
Where do the Tigers go from here? There is still a lot of work to do and nowhere more important than at running back. Coach Thomas Austin has jumped out of the gate with three 4-star offensive linemen in the 2023 class, building his OL for the next 3-4 years. It shouldn't be difficult, right?
Nevermind that Clemson sits at #3 in the 247 College Football Recruiting Rankings. As we've said before, rankings are a roller coaster and are only optics at this point, although it's better optics than to be sitting at, oh say, 30th after handing out 252 offers. It's obvious to the naked eye what needs to happen before calling this class a total success. Clemson has yet to get the running back they need so badly.
The Tigers offered only five running backs in this class, one of which committed to Auburn recently. Where do they stand with the other four? Most recent offer, 3-star Christopher Johnson, released his Top 6 on July 1st, a list that included the Tigers. Oddly enough, he announced a Clemson offer on July 6th. Johnson has a "Miami feel" to him, so he probably will not be joining this class.

Where do we stand with 4-star Cedric Baxter out of Edgewater, Florida? The talented prospect had 1,718 yards on 202 carries last year to go along with 26 touchdowns. He has scheduled his commitment for August 10th, and will be choosing between four schools, none of which is Clemson.
Another 4-star talent is Justice Haynes out of Buford, Georgia. Haynes is considered a heavy Georgia lean. He picked up a Clemson offer a year ago, but it appears it's a Georgia/Alabama battle.
A Diamond-in-the-Rough could come in the form of Dutch Fork High School running back Jarvis Green. He has the numbers. He has a year to impress the Clemson coaches even more. Could Green do enough to get an offer from the Tigers?
It's 165 days till National Signing Day. There are late bloomers that get noticed during the season. Clemson is not done at running back. The recent success with recruiting on the defensive side of the ball notwithstanding, and they aren't done there either, Dabo will be looking to turn his attention to the other side of the ball. Yes, the Tigers are young and talented at RB going into the 2022 season, but that doesn't stop schools like Alabama and Georgia from stockpiling talent at the position.