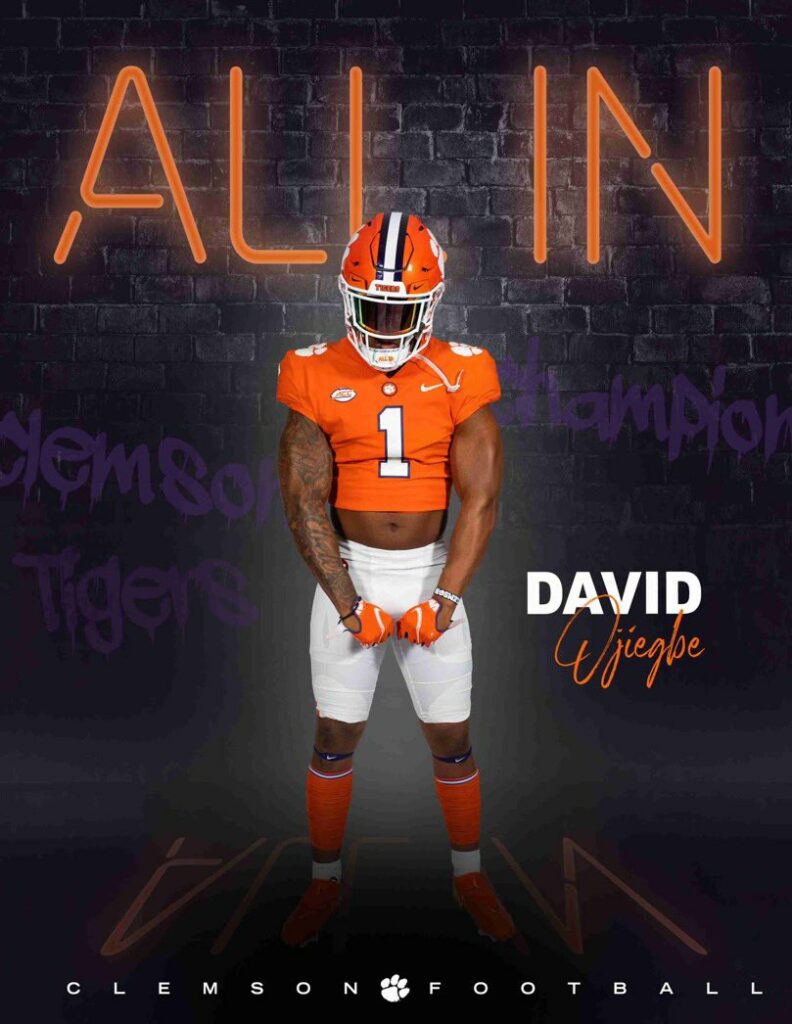 One of Clemson's top defensive end prospects, David Ojiegbe, has posted on twitter he will commit on April 27th. By all accounts, the Tigers are in good shape for the #2 player in the DC Area.
Ojiegbe, 6-3 235, is rated as the #20 edge rusher in the country, and attends the same high school as current Clemson defensive tackle Tre WIlliams. He was crucial in helping lead the St. John Cadets to the State Championship and an 11-0 record.
The highly rated prospect has picked up 31 offers to date, a list that includes such powerhouses as Miami, Pitt, Tennessee, Penn State and Michigan. His Clemson offer came April 9th at the Clemson spring game, after making an unofficial visit on March 5th.
"Extremely blessed and honored to receive an offer from Clemson University @coachski_"