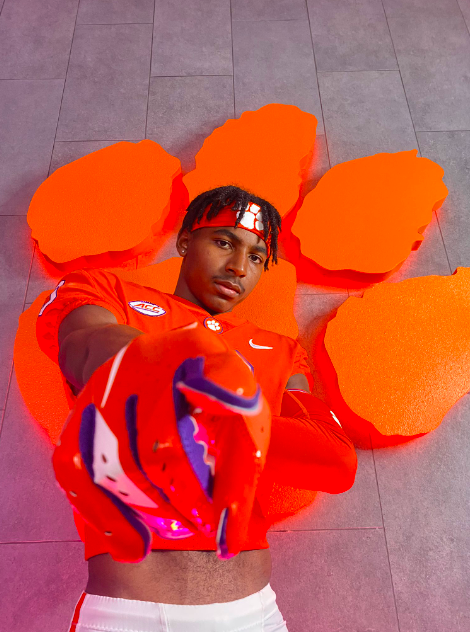 4-star WR Alex Taylor, Greensboro, NC, picked up a Clemson offer today. Taylor, 6-2 175, becomes the 18th offer by the Tigers in the 2024 class.
Playing for Grimsley high school, Taylor helped lead them to an 11-1 record, hauling in 44 passes for 660 yards and six touchdowns. He was second on the team in receptions.
The 2024 WR only has 10 offers to date, but that number will rise with two more years of high school ball to improve his game. He is currently ranked as the #4 player in the state of North Carolina in his class.