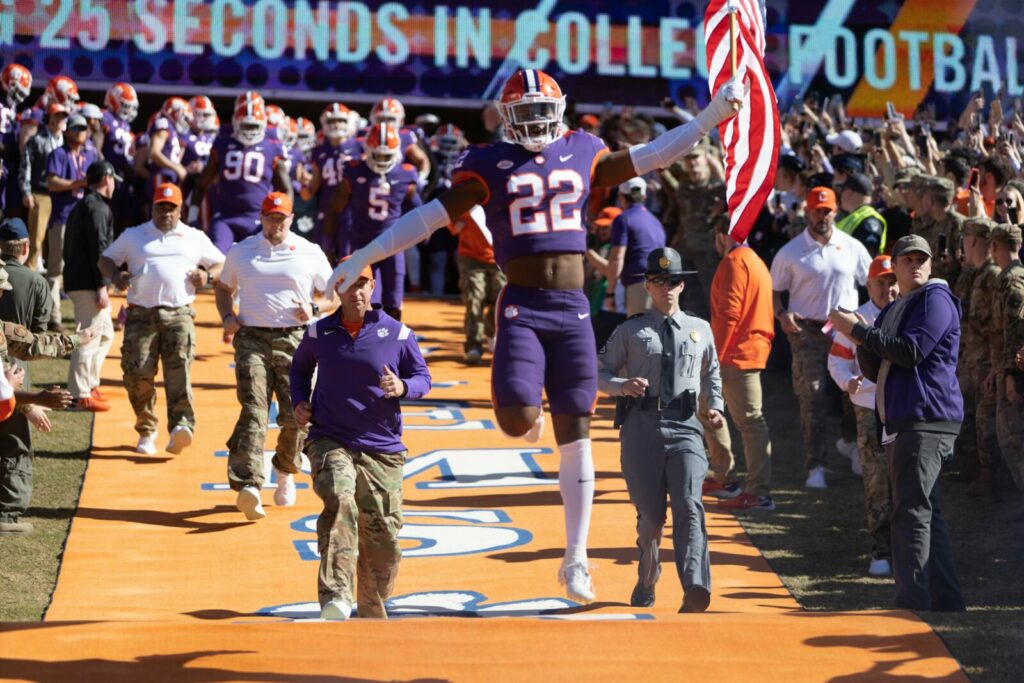 While it's still early in this recruiting cycle, the Tigers keyed in on several prospects in the linebacking unit and the secondary.
The most recent addition is 4-star LB Dee Crayton of Alpharetta, Georgia. He will join 4-star LB Jamal Anderson in forming a pretty good pair but the Tigers aren't done.
In the 2023 linebacker offer list, the Tigers offered 13 prospects. Two of them have committed to Clemson but who else is Clemson coveting. Three of the 13 prospects have committed elsewhere, leaving eight offers still outstanding. Of those eight, while they hold offers, it is unclear who is still on the radar.
The #2 LB in the country, Troy Bowles out of Tampa, Florida, has Clemson in his top 8 as of May, but there is no indication he is Clemson bound.
The one linebacker that might still be in play is Virginia LB Tony Rojas. Rojas, 6-2 200, and the 9th ranked LB in this class, made his official visit to Clemson in early June.
To be honest, the Tigers might be done at linebacking for the 2023 class.