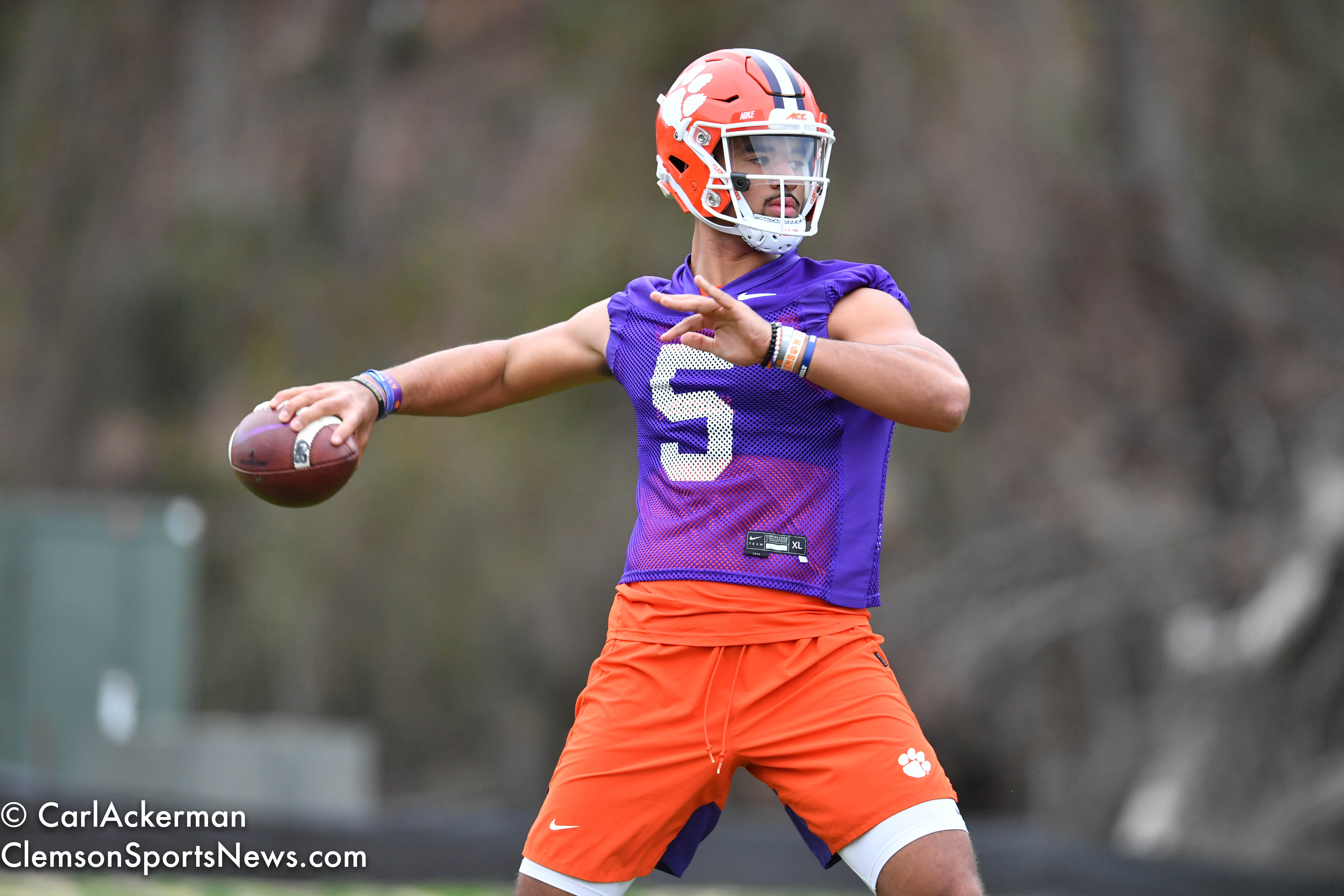 By Darby Childress
The Clemson Tigers football team has been known to have 5-star quarterbacks that are duel threats, can both throw the ball and rush, such as Deshaun Watson and Trevor Lawrence. D.J. Uiagalelei, the incoming freshman from Inland Empire, California, is no different. The 6'5 quarterback was ranked first in the nation by PrepStar when he signed with the Clemson Tigers. He led his high school football team, St. John Bosco High School, to a 7A California State Championship victory and, was named National Offensive Player of the Year. Throughout his high school career Uiagalelei threw for 10,946 yards, had 127 career touchdowns, a 66 percent completion average, and only 11 interceptions. He also rushed for 1,103-yards and averaged 6.1 yards per carry.
The 5-star quarterback committed to Clemson on May 5, 2019, and enrolled at Clemson University in January of 2020 as a communication major. He is described as "the most patient quarterback in the country" by ESPN. He has also been described as the "next Trevor Lawrence".
When the incoming recruit visited the school last season it was made clear this new quarterback already has some fans, with his father, who has a history as a Hollywood bodyguard, having to redirect fans so that his son could get from place to place. His mother has also made humility a large part of D.J.'s life, reminding him to do the "little" things such as taking out the trash and walking the dog, not wanting her son's life to be only football but also to remind him that he is human.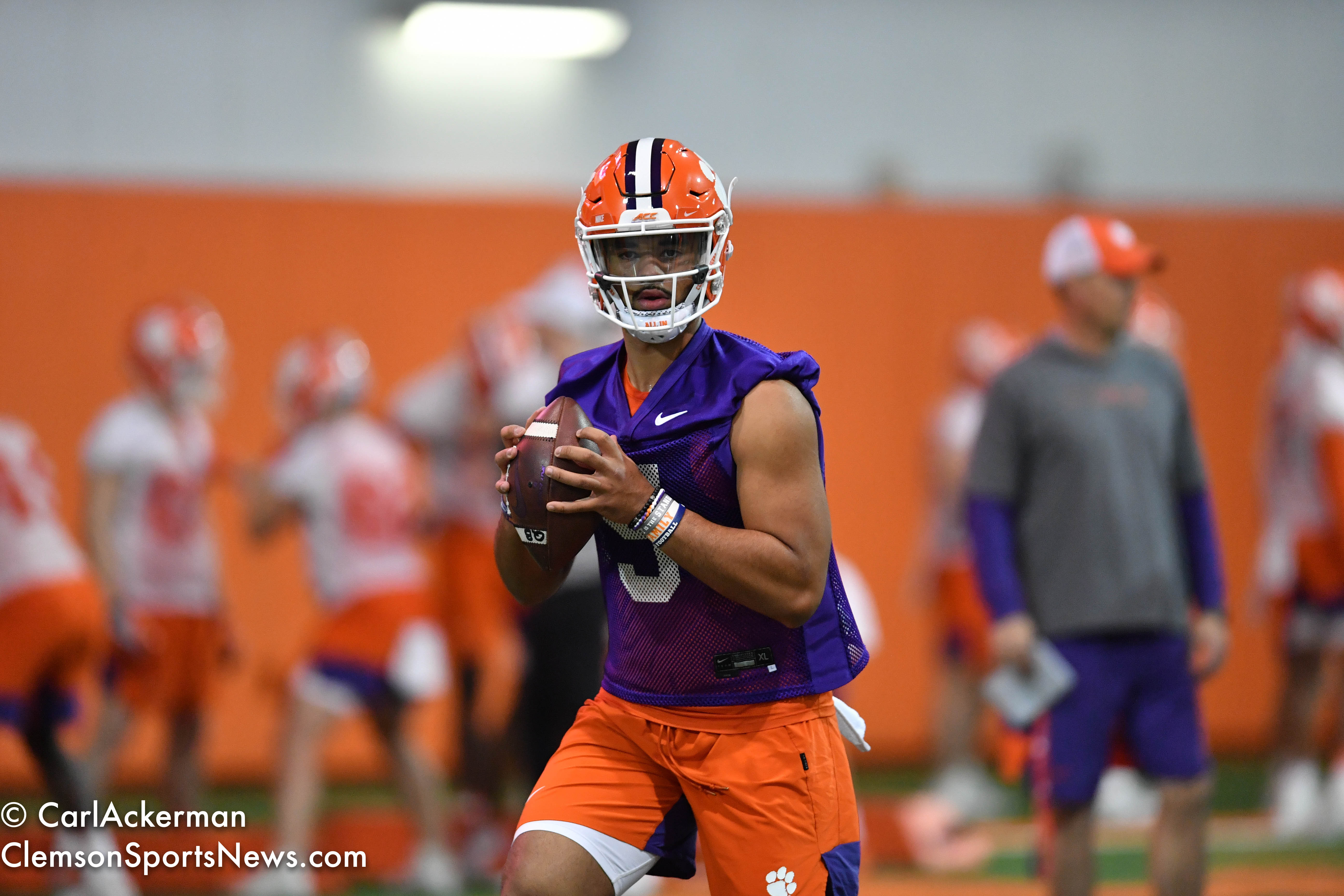 His family's faith is also a big reason D.J. decided to commit to Clemson. He stated that he is "looking for a staff which will continue to develop me, not just as a football player but as a person". He mentioned that Dabo Swinney's outward faith was the "first thing I liked when I went up there". D.J. noted that "Football is only so long.", "The big thing is keeping God first in my life." He had requested to visit Clemson two years ago for a camp and was offered by Coach Streeter on the day that he arrived following a practice while overlooking the lake, on the docks at Clemson's rowing facility. His high school football coach stated that it was "all D.J. wanting to come to visit Clemson". This all led to D.J. choosing Clemson over the University of Southern California and Oregon.
Football is not the only sport that Uiagalelei is known for, he is also being sought out for his baseball skills and would like to play baseball in college as well, not unlike Cardinals quarterback Kyler Murray (former Oklahoma University quarterback). D.J. was scouted to go into the MLB straight out of high school with his 95 mph fastball but elected to stay in school and potentially pursue both baseball and football, but has stated that he waiting to speak with both Dabo Swinney and Monte Lee to see if that is a possibility for him. As far as football goes, it seems as though D.J. will have at least a year behind Trevor Lawrence before we see him start, but with Dabo Swinney's coaching style we will likely see some action on the field this season that will not disappoint. Brought to you by: