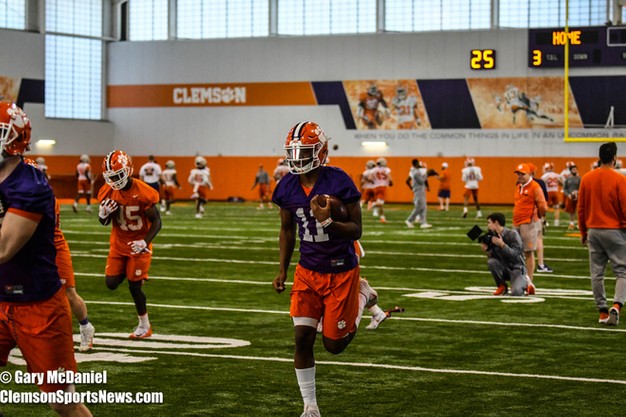 Taisun Phommachanh is the newest quarterback in Tigertown, a 6-3, 194 pound dual threat quarterback from Bridgeport Connecticut joins the likes of Trevor Lawrence and Chase Brice.
"He's got great size. He has tremendous athleticism, and I think he's got it all in front of him." Head Coach Dabo Swinney said last December during early signing day. "He's got a bright future and a bright mind for the game and we are excited to have him here. And he's a midyear as well. We don't have many quarterbacks right now so getting another guy like him in the fold is huge."
Phommachanh battled an injury during his senior year and did not see much playing time. But for the six games he played, he was 73-for-128 passing for 1,066 yards and nine touchdowns. He also rushed for 163 yards and two touchdowns. However, during his junior year, he completed more than 70% of his passes for 2,253 yards with 22 touchdowns and only one interception.
Dabo Swinney has compared the young quarterback to Clemson legend Christian Wilkins. Phommachanh graduated from Avon Old Farms Prep School, which is in the same conference as Suffield Academy, where Wilkins attended. "A lot like Christian, this transition will be easy for him." Swinney said.
Taisun Phommachanh made his debut as a Tiger in the annual spring game back in April. Where he showed complete poise under center. He didn't throw for a touchdown, but he however led the white team down the field and was able to bring the team into field goal range where Steven Sawicki kicked it in.
The Tigers are loaded at quarterback, adding Phommachanh to the roster. Expect to see Phommachanh step up and become a leader for the Tigers during his time at Clemson.
brought to you by our Sponsor: