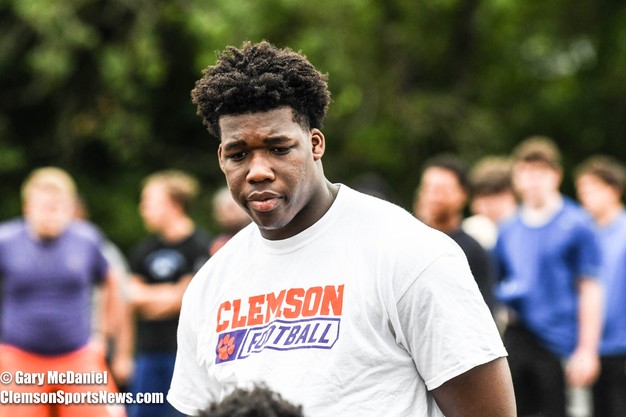 Ruke Orhorhoro
The Clemson defensive line has some pretty big holes to fill this year after the departure of many big playmakers. This year will give many younger guys the opportunity to step up, one of those players looking to make some noise on the defensive line is freshman Ruke Orhorhoro.
Orhorhoro is a 6'5, Nigerian born 265 pound defensive lineman. Orhorhoro played just two years of football in high school at River Rouge High School in Michigan, making Orhorhoro Clemson's first signee from Michigan since 1973.
Orhorhoro was ranked as the 15th best player from the state of Michigan by 247Sports, 18th-best by Rivals.com and 17th-best in Michigan by ESPN. Ruke played his first game of football in 2017 and had a pretty solid season, receiving offers from Michigan and Michigan State. During his senior season, Orhorhoro accounted for 13 sacks, 22 tackles for loss to go with his 60 tackles. He also scored one touchdown on a fumble return while he helped lead the team to an 8-2 season.
Ruke has three cousins who have played football or are currently playing college football, Michael Ojemudia (Iowa), Mario Ojemudia (Michigan) and Ovie Oghhoufo (Notre Dame).
Stay tuned here to CSN as we continue to introduce the freshman in this years class.
Brought to you by our Sponsor: