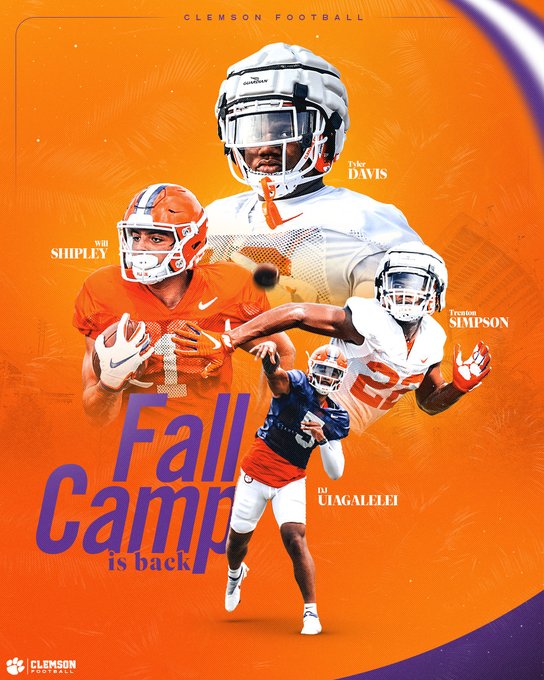 By: Grayson Mann
Fall Camp: QB, WR, and RB Thoughts.
Clemson Football is here.
Dabo addressed the media to start fall camp. The first subject Dabo spoke on was the makeup of this team. He went on to say that they have many leaders on this team unique to others he has coached in the past. The leadership on this team Dabo mentioned has been through 29 straight wins and seasons like last year. Going through those ebbs and flows makes the team better for it. Here are some general thoughts on some of the offensive positions at the first practice of fall camp.
On the wideouts: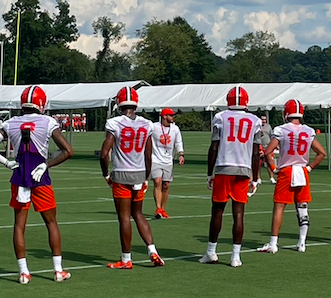 Many have anticipated how this WR group will improve following a shaky 2021 season. The receiver group has the depth and health to start the season strong and will be led by current starters Beaux Collins, Joseph Ngata, and Brannon Spector. They look to lead the charge as we get further into camp and beyond.
On the quarterbacks: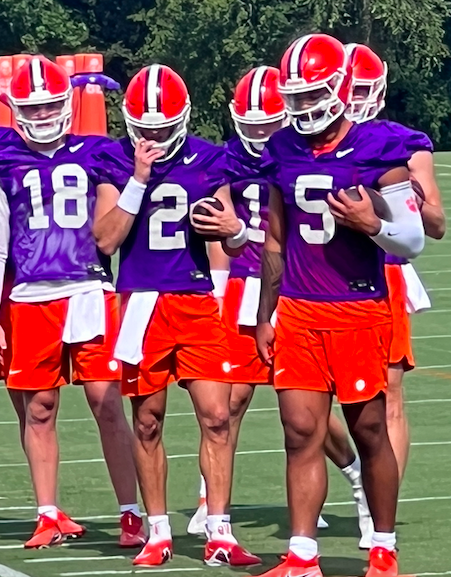 Coach Swinney raved about his quarterback room and all came out with a strong performance to begin camp. QB Hunter Johnson, whom Dabo has praised every chance he gets, came out with the performance of the day. He is every bit as advertised and will be incredibly valuable for the room going into the season.
On the offensive line: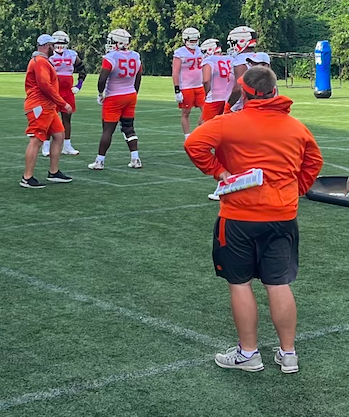 This group went through many changes in the 2021 season. This group is pivotal to many things Clemson will try to improve on as we get closer to kickoff in Atlanta. In the team drill we saw, the starting group from left to right was McFadden at left tackle, Tate at left guard, Putnam at the center, Tucker at right guard, and Parks at right tackle. This group is highlighted by star tackle Jordan McFadden who goes into this season with all the attention headed his way.
General impression:
While it is just day one, this is a team with a newfound sense of winning. The team came out on all cylinders with an edge to them. Football season is finally here and CSN will continue to update you as we gather more information for future practices.