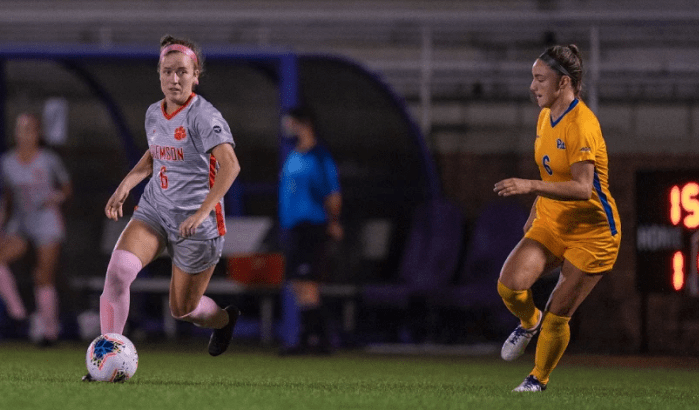 Dudley and Morris Selected For U.S. Soccer U-20 Women's National Team Virtual Meetings
Clemson, S.C. – Clemson freshmen Makenna Morris and Devi Dudley have been selected to participate in U.S. Soccer's U-20 Women's National Team Virtual Meetings. Meetings with the U-20 Women's National Team player pool will remain fully virtual with U-20 Head Coach Laura Harvey directing the meeting alongside members of the High Performance and Medical departments until announced otherwise by U.S. Soccer.
Morris is coming off a season with the Tigers' where she played in 16 of 19 games, earning starts in 14 of those. Registering 16 shots this season, Morris added nearly 1,400 minutes of action under her belt. Recognized as one of the top defenders in the league, Morris earned All-Freshman and Second Team nods by the Atlantic Coast Conference and most recently selected to the United Soccer Coaches All-Atlantic Region Second Team.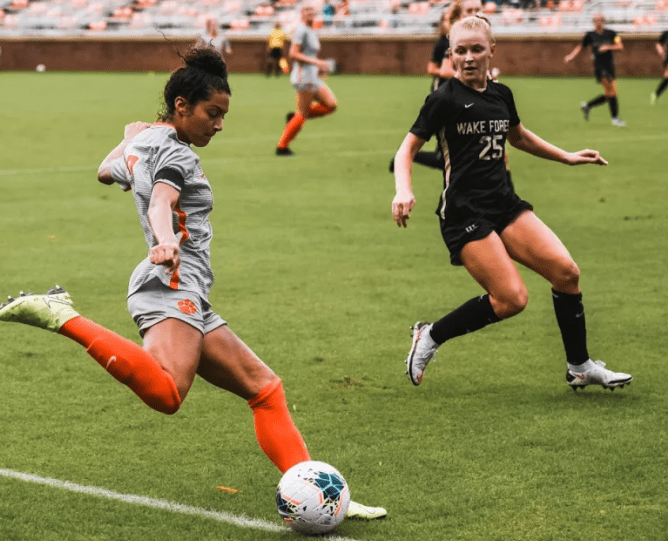 As a freshman midfielder, Dudley played in every match for the Tigers including key performances during the team's NCAA Tournament run to the Elite Eight.
Morris has previously spent time with the U.S. U-20 Women's National Team, accumulating 55 international caps while Dudley's experience in the U.S. system came through the U-14 and U-16 Youth National Teams.
The first meeting is set for Friday, May 21.
—
Courtesy photos provided by Clemson Athletics