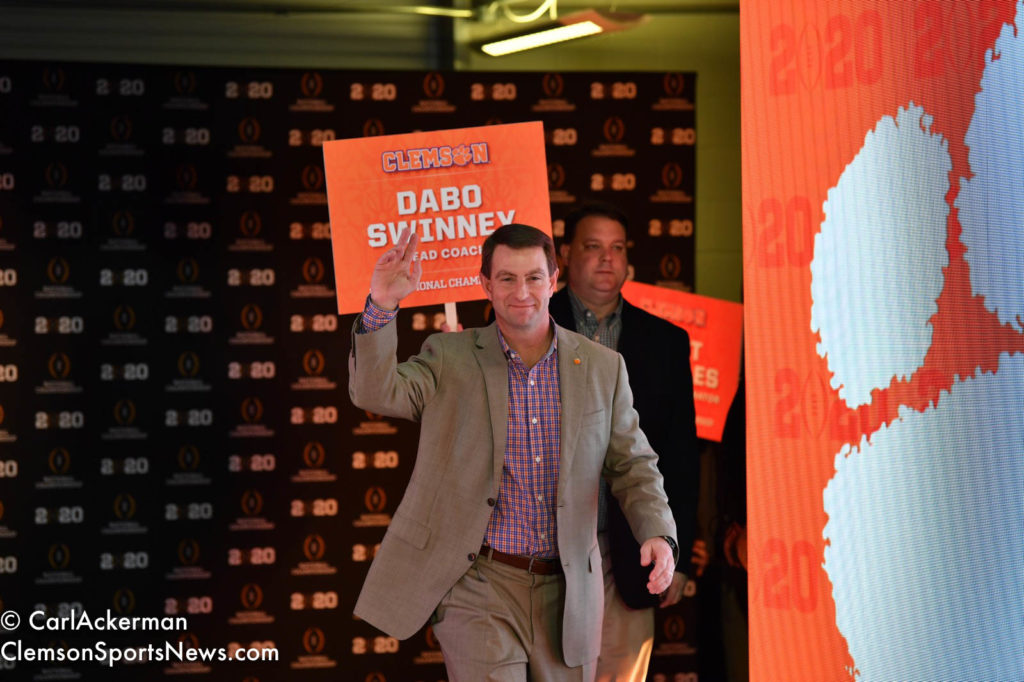 Head Coach Dabo Swinney Taking Pay Cut
By Makenna Biehl

   Clemson University announced on Monday that the school would be implementing mandatory furloughs from September 1st through the end of 2020; these will be the first furloughs of the COVID pandemic for Clemson. Employees who make more than $50,000 a year will be required to take furlough days without pay, the number of days is determined by salary range. The university financially benefits from the furlough program, expecting to save approximately $8 million through the end of December.

   Meanwhile, Clemson Athletics will save approximately $3.4 million for the 2020-21 financial year. Dabo Swinney and the Clemson coaching staff are contract workers; however, they all have agreed to a 10-percent reduction in compensation. Swinney's salary will be reduced by $687,500 as a result of cost-cutting measures.
   In addition to the coaches taking a compensation reduction, Clemson University President Jim Clements will also be voluntarily taking a 10-percent pay cut.