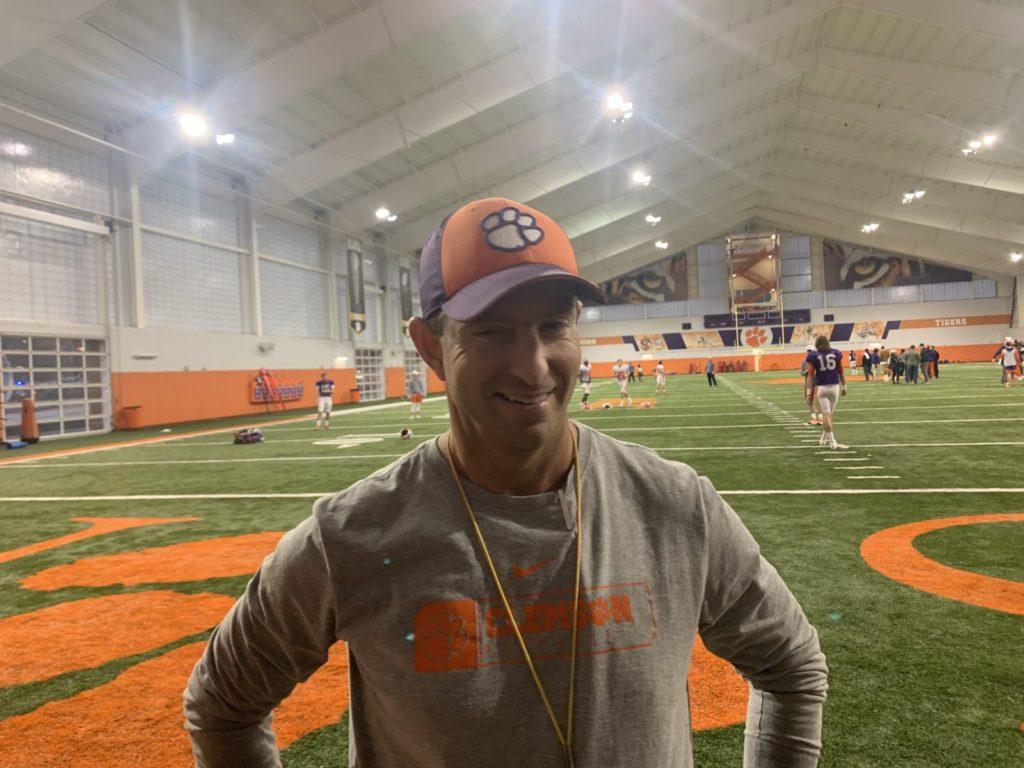 Clemson Head Football Coach Dabo Swinney met with the media following the conclusion of the Tigers final fall scrimmage on Wednesday evening, speaking with the press for close to an hour on how his team is handling fall camp leading up to September 12th season opener against Wake Forest. 
Swinney covered a variety of topics during his time over zoom with the media, below are quotes covering what Coach Swinney had to say.
During Swinney's opening statement he described in detail about the scrimmage that took place:
Swinney on the NCAA's decision to not count this year toward eligibility giving everyone a free "redshirt" year if they choose:
Swinney on having to deal with the COVID-19 Pandemic during fall camp and testing of his players and staff:
Swinney on the Tigers P.A.W. Journey program that helps players off the field with getting internships and other life things besides football:
The final segment of Coach Swinney's media availability dealt with Dabo speaking on some of his players and where they have been playing during fall camp:
Clemson will finish practice up this week and start game prep for Wake Forest on Monday as gameday is fast approaching. Make sure to stay up-to-date on all things Clemson Sports at Clemsonsportsnews.com and follow our twitter for daily coverage of Tiger sports and Tigers in the pros.