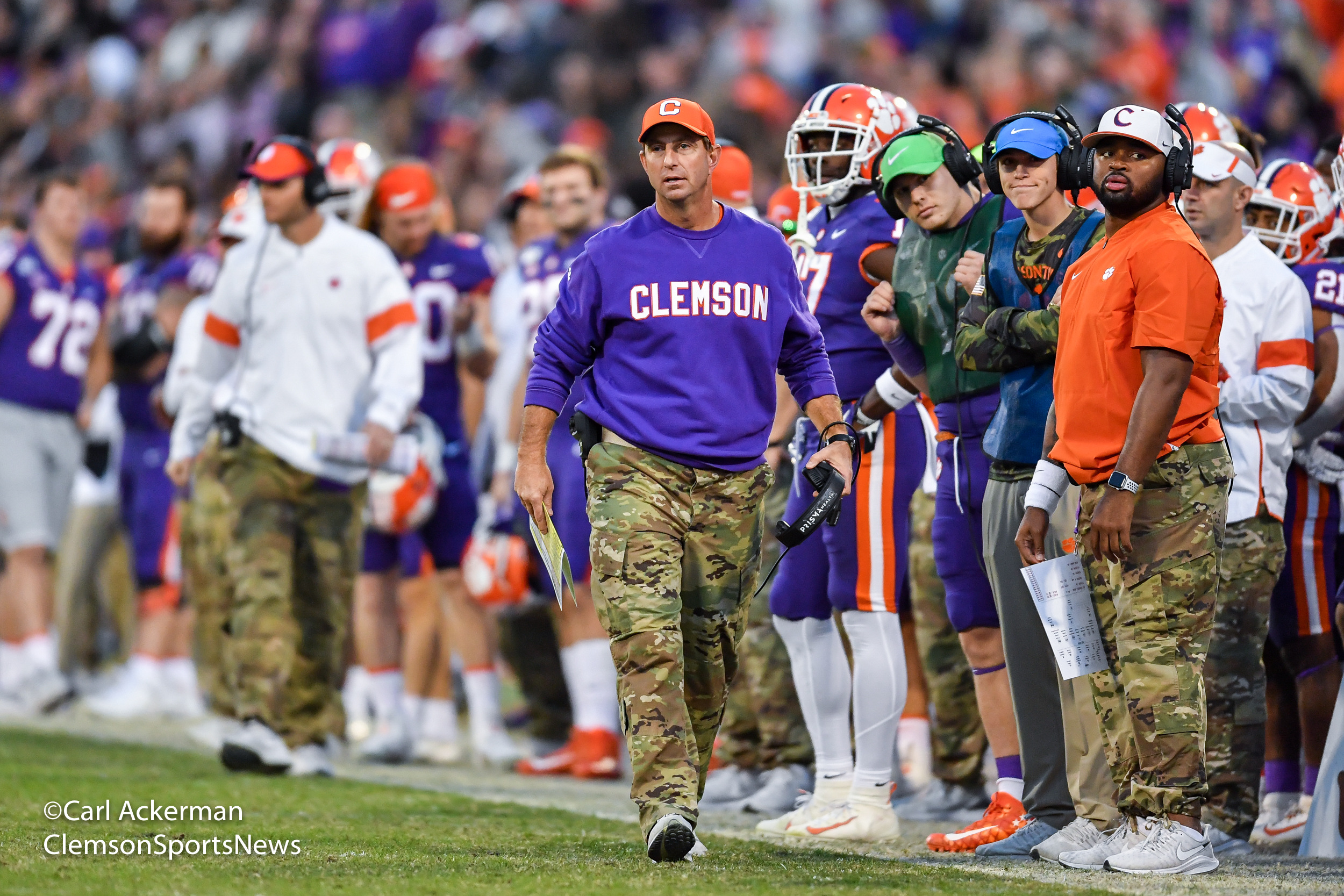 Calling Out Dabo Swinney
Let's just lay it out there. Coach Dabo Swinney is a genius. He literally is a genius. The "media world" from that clown Paul Finebaum to Mark Rogers to Jesse Palmer to Colin Cowherd all know more about football than Dabo Swinney. They sit behind a microphone and say some of the dumbest things. You would like to think after doing it for so long, they might use common sense instead of outlandish crap to draw attention to themselves. Dabo came out and said it about one of the clowns "Paul is good at what he does. I don't normally pay attention to someone I wouldn't reach out to for advice." It's all about bashing on the king of the hill. The media has done it for years against Nick Saban. It's Dabo's turn now.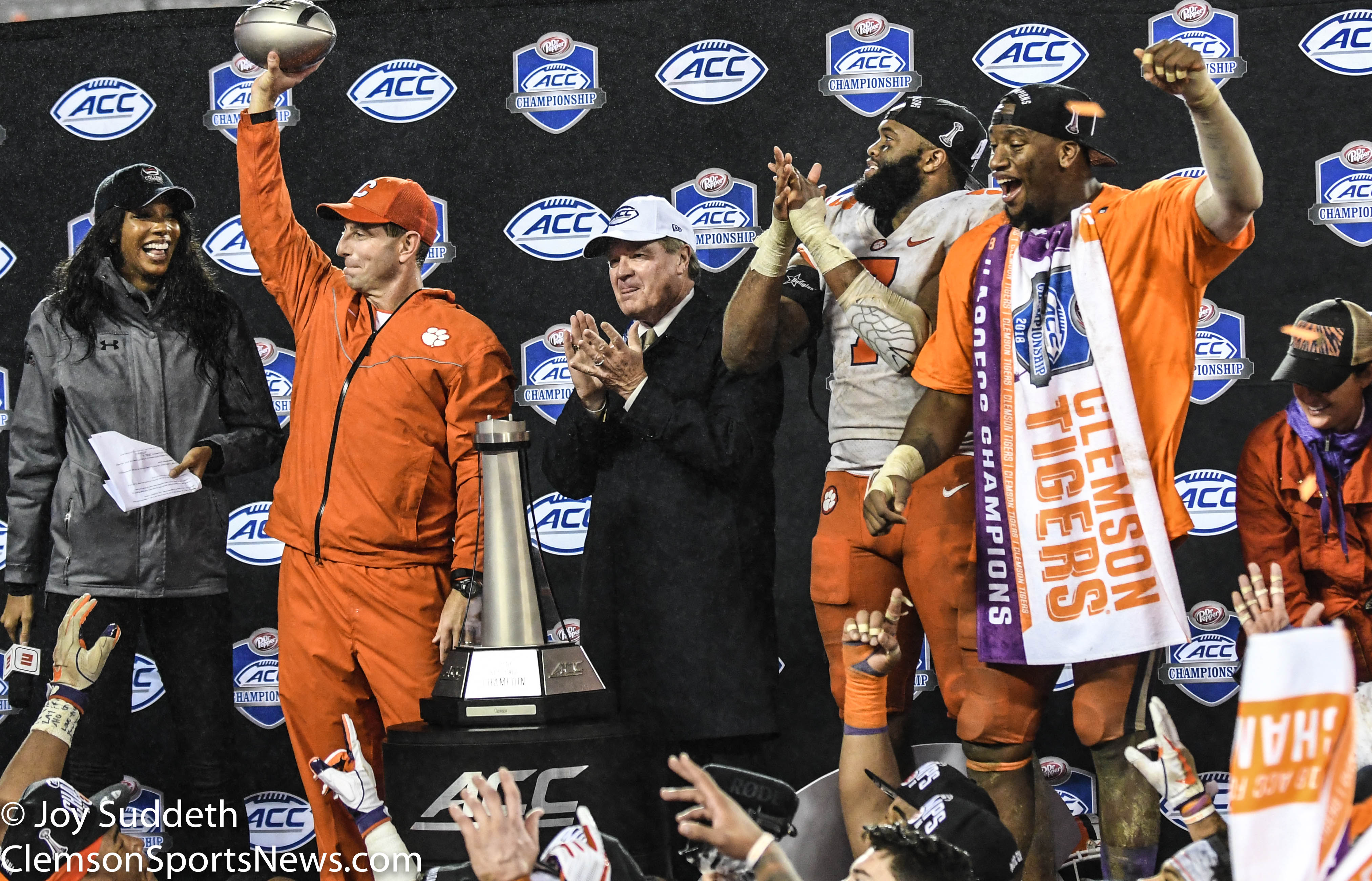 Dabo is the head coach of the Clemson Tigers. He is responsible for coaching his team, preparing his team for games, and for running his program. He is not responsible for the rest of the league. Dabo can not spend his time during the week going to FSU or Miami and tell them what they are doing right or wrong. The media pundits are reading from the same sheet of propaganda that was put out there even before the season started; "the ACC is garbage." It's the "say it loud enough and often enough" that people will believe it. Fair enough, it's their job to steer the conversation. Because it's Dabo and not Saban, all's fair in love and war and college football, right?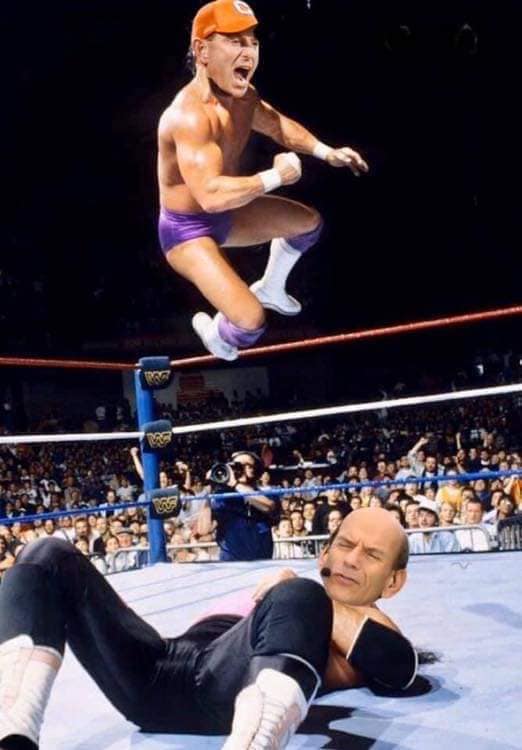 Why is Dabo a genius? This week, Dabo has had to come out and defend his team, his players and the conference. Clown boy Finebaum took it upon himself to call Dabo "a whiner and needs a pacifier." Is this the language of an experienced media personality? No, it's the language of someone who is a Alabama homer and upset his boy Nicky will not be in the playoffs. Dabo didn't come back and respond with similar hate speak. He simply laughed and said "Paul is good at his job, but I don't pay attention to people I wouldn't seek advice from." What Dabo did with his actions is speak directly to his team and to future players coming to Clemson. "I got your back. I'll defend you at all costs." This is why Dabo Swinney is a genius. Those players that go out there every day in practice know for a fact "Coach has our back, we have his."
Clemson takes on Virginia Saturday in ACC Championship game. It's the next step in Dabo's championship phase. Win the game, the rest will take care of itself. That's where his focus is. He just took a little timeout to set the media straight and the media didn't like it. Not all the media is on the "hate Clemson bandwagon" but we all know who they are. So does Dabo.
Brought to you by :