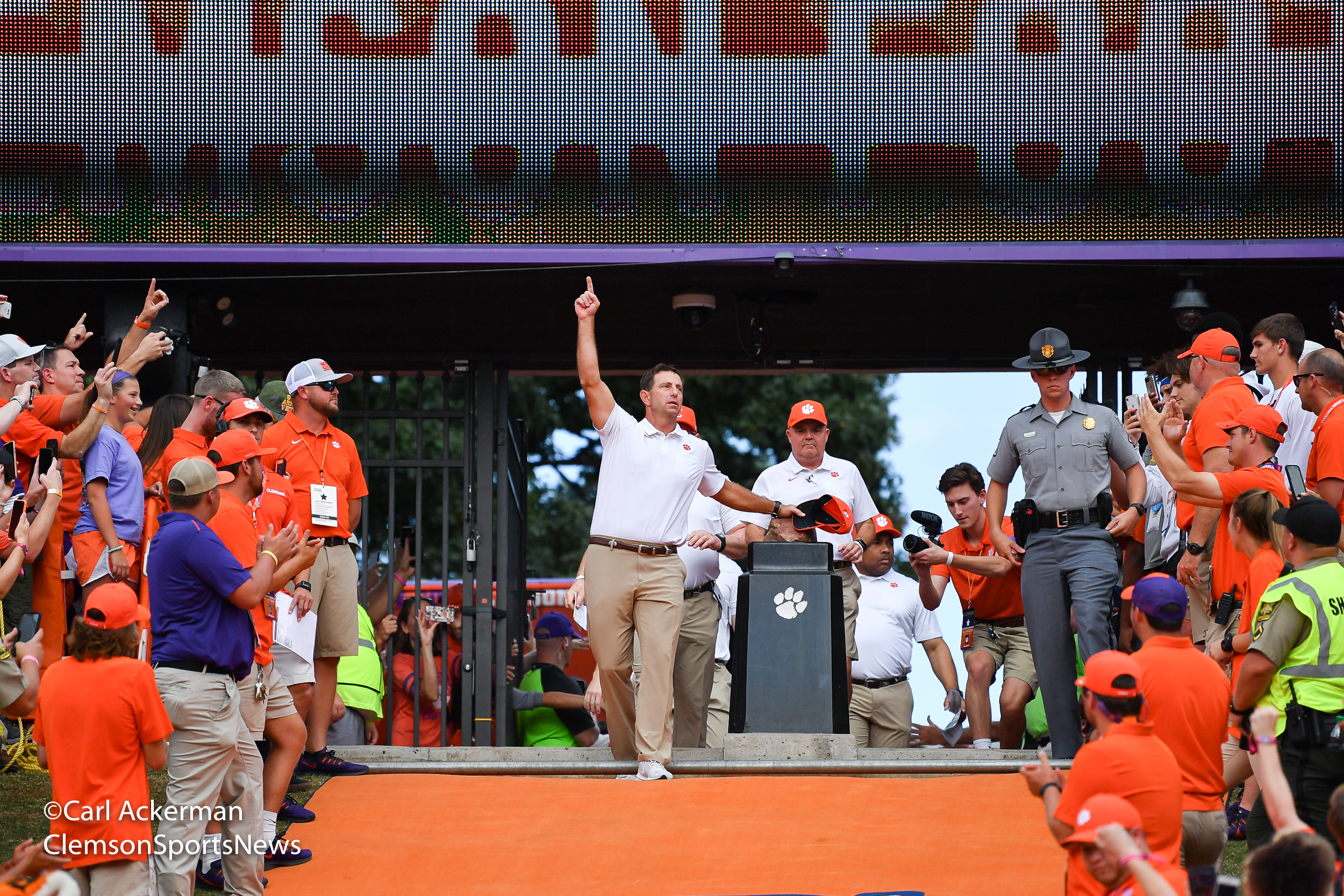 By: Darby Childress
Clemson football head coach Dabo Swinney is well known for coaching said team to two National Championships and 5 straight ACC Championships. Dabo is from Birmingham, Alabama and attended the University of Alabama where he played for the Crimson Tide and won a National Championship with them in 1992. He took over the head coaching position at Clemson in 2008 after former head coach Tommy Bowden resigned midseason. Since then he has coached the Tigers football team to excellence and has only seemed to be getting better. Dabo himself credits most of his success to his faith in the Lord and the path God has laid out for him.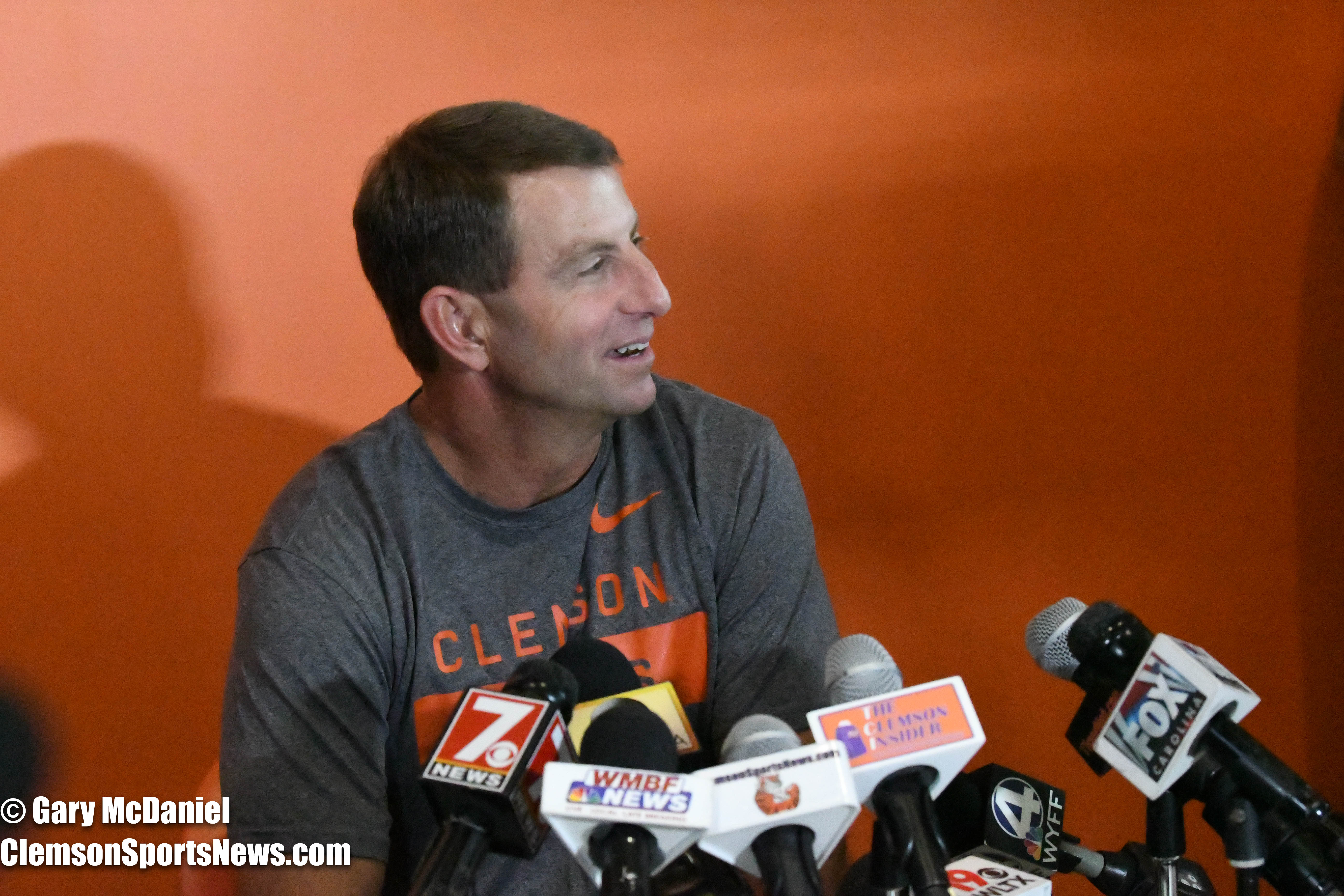 Dabo's faith is not one that he hides. Rather he openly speaks on it both to his family and his team. Though the head coach doesn't speak much to the media on his faith, following many of the Tigers victories, Dabo has been quoted saying: "Only God can do this", "Only God can orchestrate this", and "All the credit, All the Glory, goes to God". This was showcased back in August 2012 after a long summer practice when he announced to his team that one of their own would be getting Baptized. This player was DeAndre Hopkins who played with the Tigers from 2010-2013. The vast majority of the teams and players gathered around and bared witness as the star receiver was baptized by a pastor from a local baptist church, NewSprings. This brought national attention to the school and caused much controversy on whether the coach and school were violating the First Amendment. Even going as far as the Freedom From Religion Foundation (FFRF) sending a letter to the University requesting that they stop team prayers, church visits, and bible studies. One former player Aaron Kelly, who is a Jehovah's Witness, stated that he often felt left out when the team would have bonding experiences such as going to a yearly church visit. But from what we have seen these requests have not jarred Dabo's faith and beliefs.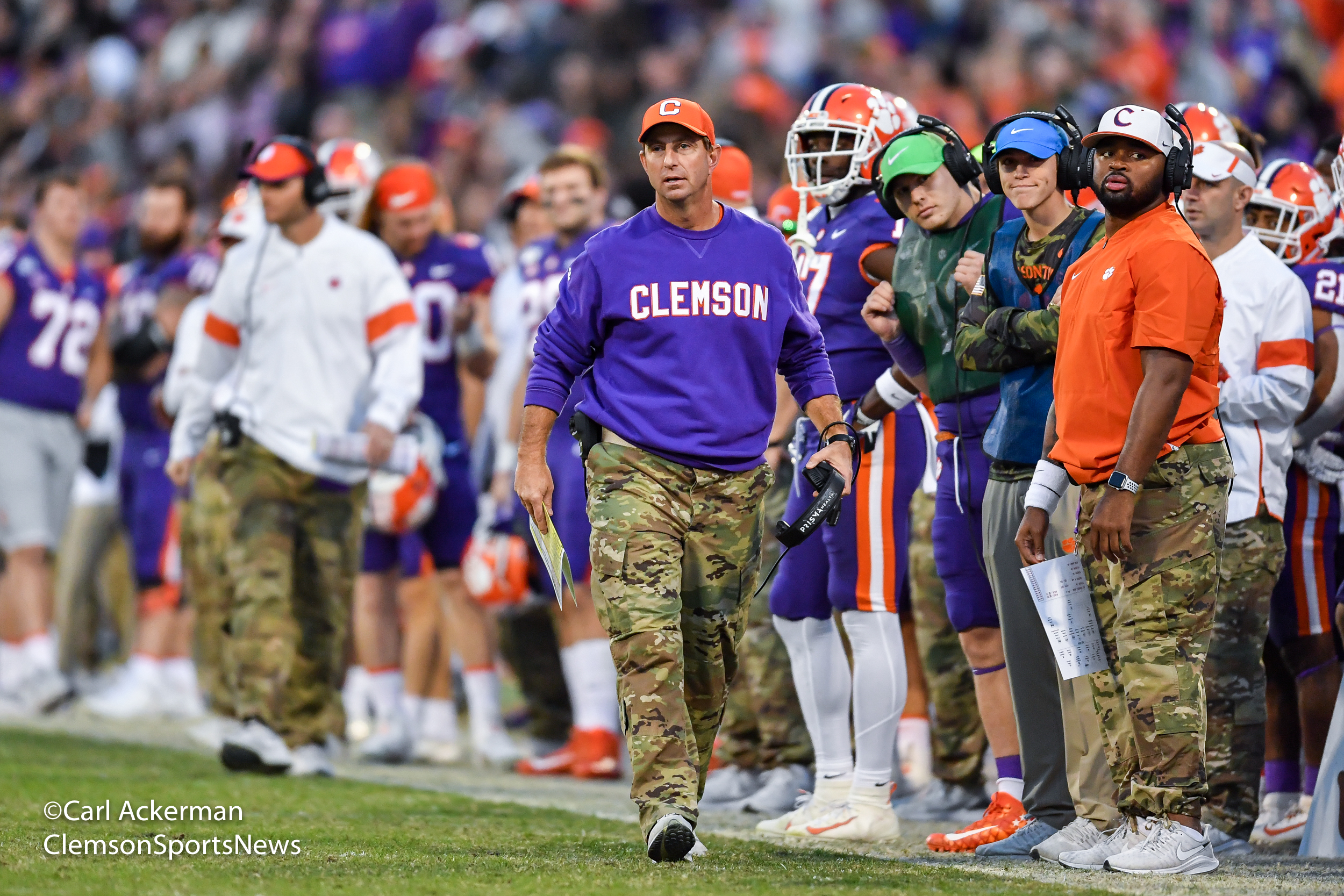 In many people's eyes, the coach's faith has also been a great recruitment tool. Star players like Deshaun Watson, DeAndre Hopkins, and current player Trevor Lawerence are all openly Christian. Former quarterback Deshaun Watson often seen with "Godspeed" written in black marker on the athletic tape wrapped around his wrists. Thirteen incoming recruits, as of December 2019, listed Dabo's openness about his faith as one of their reasons for choosing to sign with the Tigers.The team itself has many players who are not shy about their Christian beliefs. Two players, quarterback Trevor Lawrence and reserve running back Darien Rencher, help run a bible study that meets biweekly. When wide receiver Amari Rodgers got baptized, 25 of his teammates were in attendance. Alongside these openly religious teammates are Dabo Swinney's own sons, Will and Drew, who also played for the Tigers.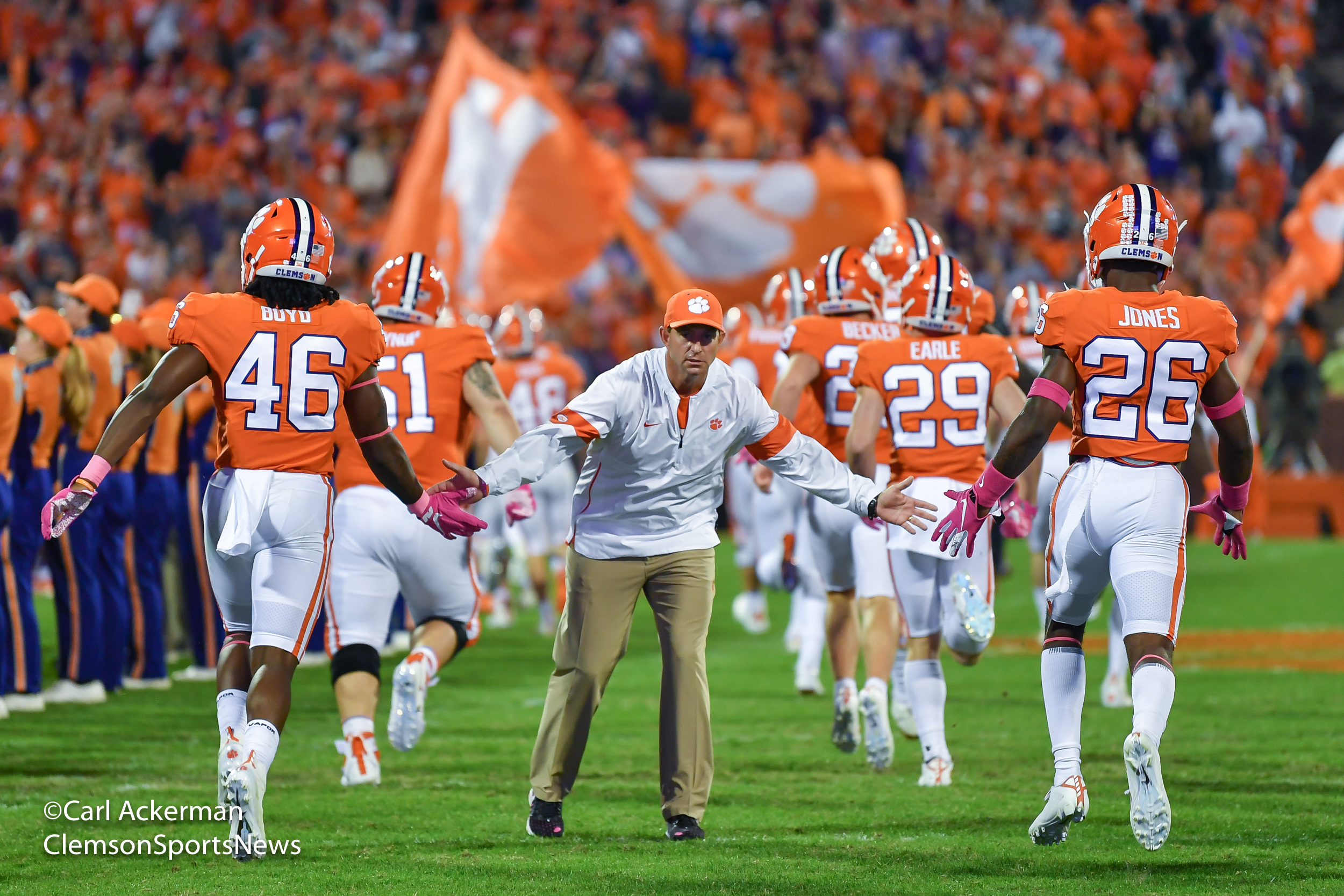 While living in Alabama, Dabo was raised in a Christian household but "did not have a relationship with God until I (Dabo) was 16". This was a "game-changer" for him as he stated in an interview following the Tigers ACC championship win in 2019. Dabo's faith has been a driving force in his life both on and off the football field. While building this team since 2008, he has not only built it on raw strength and skill, he has made it a program that people can look up to, one based on character and heart. This Clemson football team is more than a team, he has made it into a family. One in which wins or losses do not matter but rather a strength in character and unity is the ultimate victory. The success that comes with it is not based on skill alone in Coach Swinney's eyes, but instead, the Lord guiding him down the path that he sees fit for him.