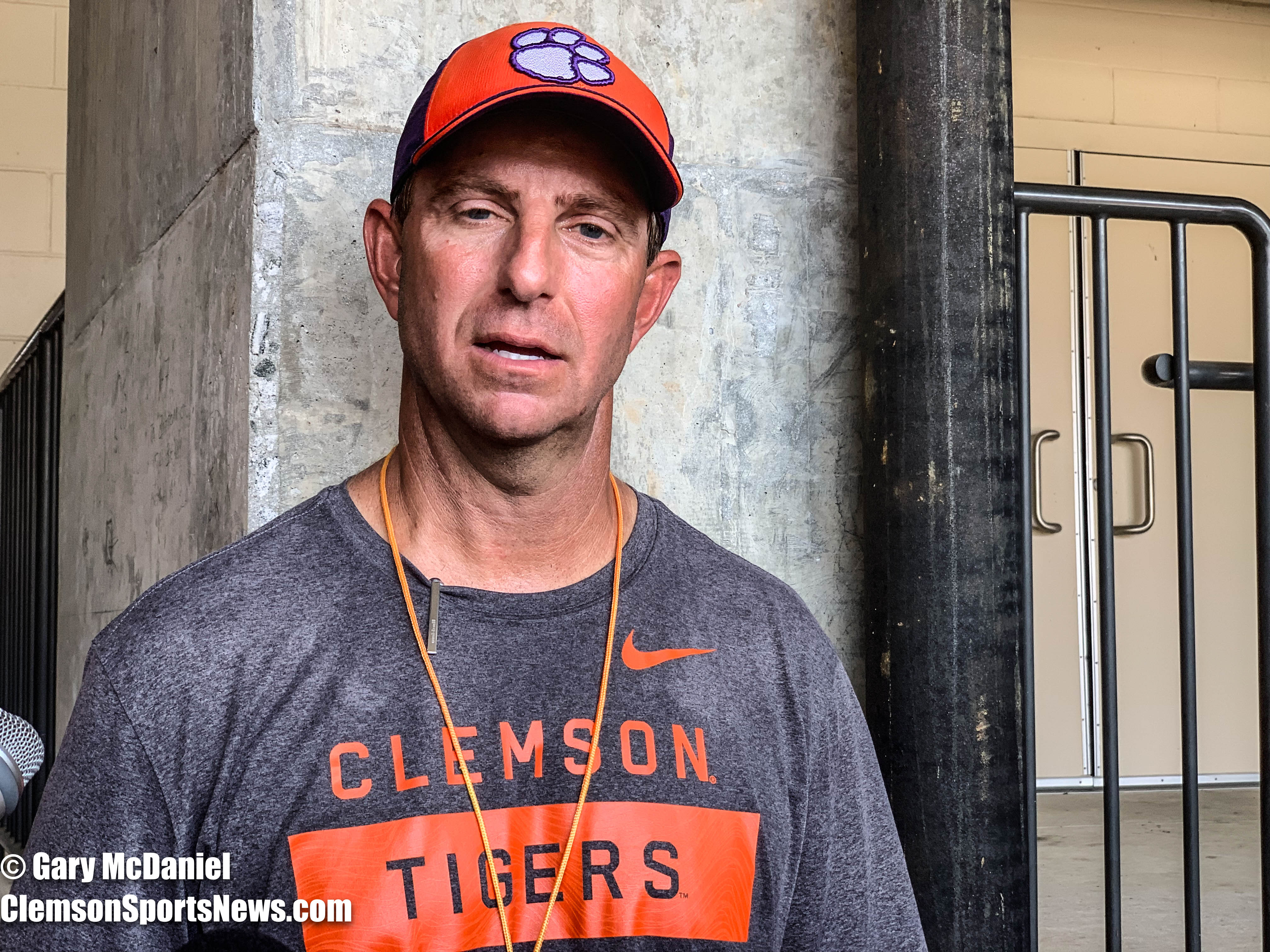 CLEMSON, SC
Clemson held its first scrimmage of the year on Saturday morning inside the familiar space that is Memorial Stadium. The scrimmage ended around 1PM and then the Clemson staff made its way over to meet the media and discuss the days events and what they discerned and saw as they put their roster through the paces.
Dabo Swinney was quick to praise the offense which he said came out and made plays and scored early , but the defense which was suspect early in the scrimmage then woke up and took a stand for the rest of the scrimmage and as Swinney explained…. "They Finished Strong" … Swinney brought up an Isaiah Simmons pick six that was off a tipped ball and was returned 100 yards for a TD. Dabo goes over all in the video below.
Jeff Scott was very complimentary of his offense and brought up the difference that Joseph Ngata has made and how Deondre Overton is having his best fall camp of his career. Scott also mentioned tight end Jaylen Lay and how he has progressed over the summer. Scott was a little concerned about sacks and tackles for loss suffered by his offense on this afternoon.
Brent Venables was not so optimistic as he told us about his defense's scrimmage… The Tigers Defensive Co-Ordinator spoke about Tyler Davis making a statement and showing his viability from what they have gotten from him so far in fall practice . Also mentioned the Defensive Ends have been a little inconsistent.
Brought to you By Our Sponsor: