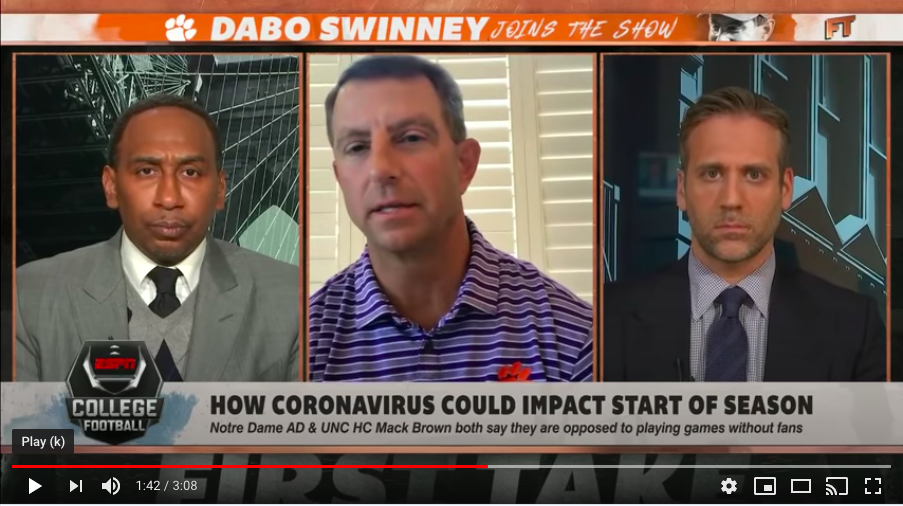 With the progression of the coronavirus, college football teams are facing the possibility of playing games this fall with no fans in attendance. This poses more of a problem for college football than the NFL because there are only 32 NFL teams, making it easier for fans to keep up with games on TV.
Head coach Dabo Swinney believes that there are so many unknown factors right now that it's hard to predict what is to come for the 2020-2021 season. However, he believes it is unlikely that games will be played with no fans. Swinney explains how the decision is going to come from the presidents, commissioners, athletic directors, and TV providers.
For now, the Clemson football team is figuring everything out daily, "I have no idea what next weeks gonna bring, much less three months from now," said Swinney.