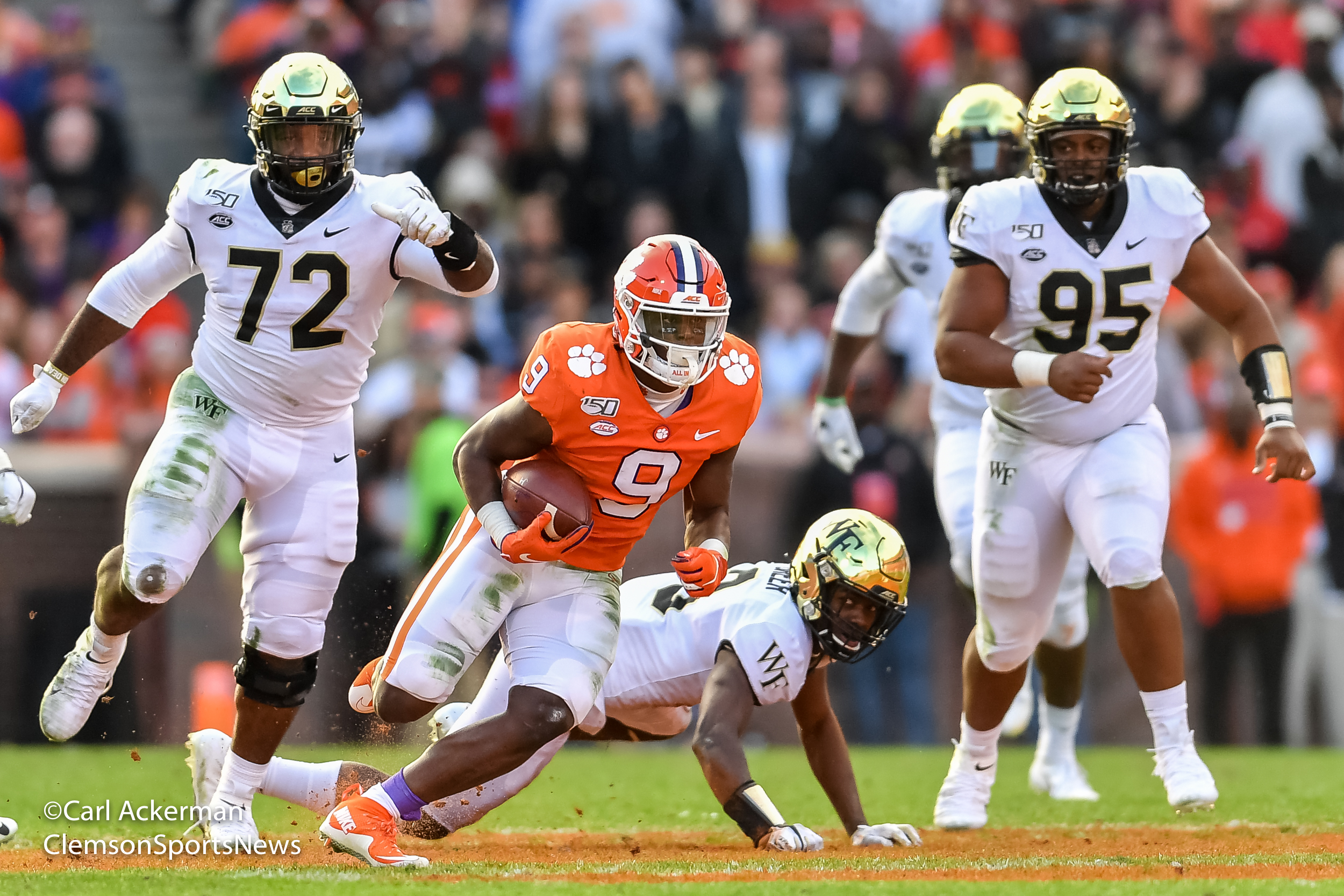 The matchup between Clemson and Ohio State is going to feature two of the best running backs in college football. Both of these teams depend on the running game to open up the passing game. Travis Etienne is the workhorse in the Clemson backfield. Over the past two years, he has accounted for 3158 yards on 386 carries for an 8.2 avg per carry and 41 touchdowns. Etienne is the definition of explosion. At 5-10 210, is the work horse behind Clemson's offense. I'm not telling you guys anything you don't already know. Ohio State knows it too. Lyn-J Dixon is the backup to Etienne and just as explosive. He has carried the ball 102 times for 610 yards, a 6.1 average while scoring 6 more touchdowns. The running game is in good hands with these two.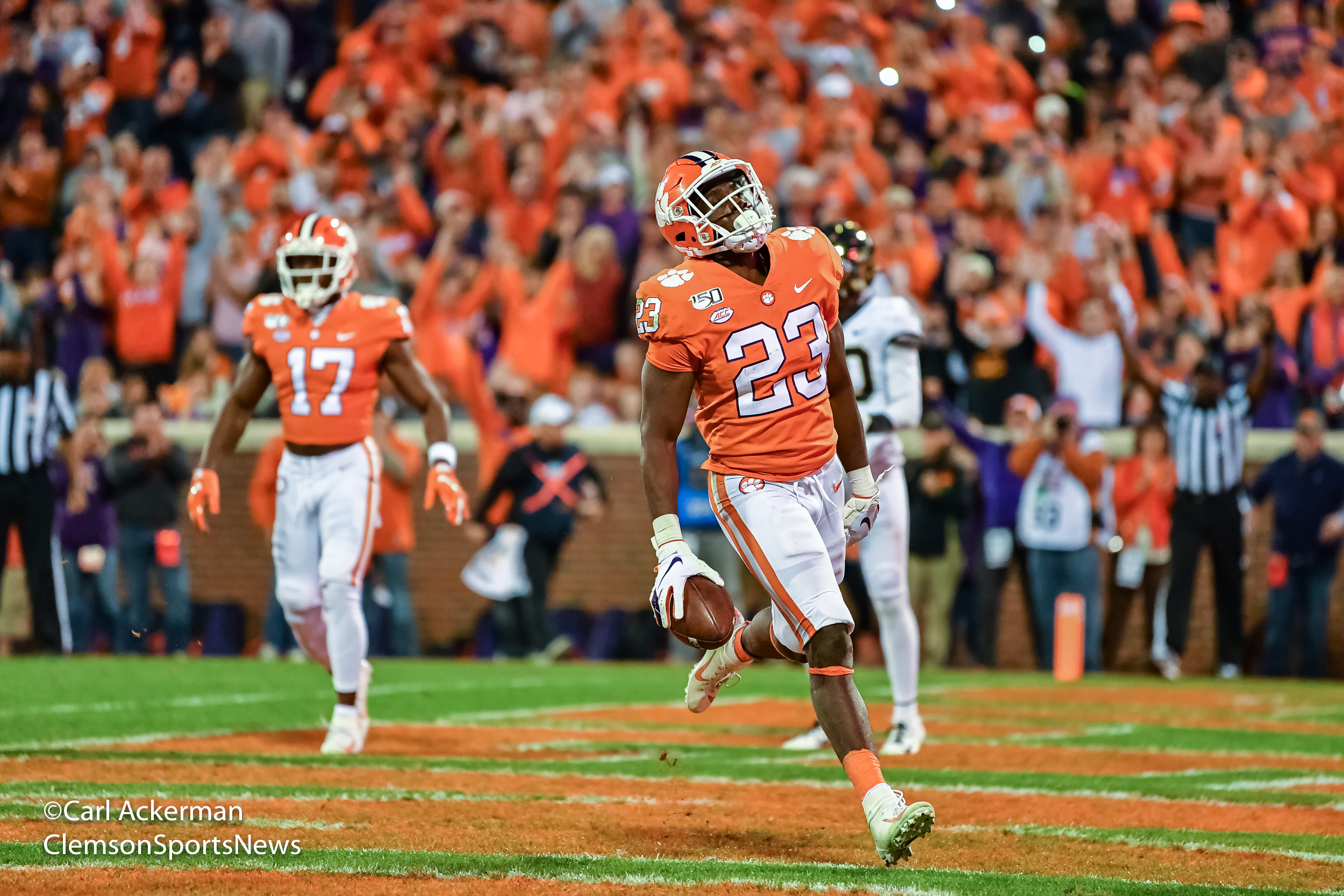 JK Dobbins is the main man for the Buckeyes. He carried the ball 283 times this year (compared to 182 for Etienne) for 1829 yards (1500 for Etienne), 6.5 average and 20 touchdowns. The OSU offense goes as Dobbins goes. His backup is Master Teague III, running for an additional 780 yards and 4 more touchdowns. Justin Fields is 3rd on the team in rushing with 473 yards and 10 more touchdowns. Lawrence's numbers are similar with 407 yards and 7 TDs but a higher per carry average.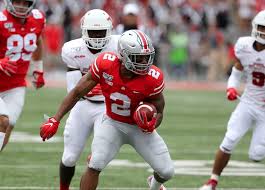 Just like with the wide receivers, this group is very talented and very even across the board. The defensive coordinators are probably having nightmares when watching films of the opponents offense. Only one way to tell which team has the best backfield, December 28th.