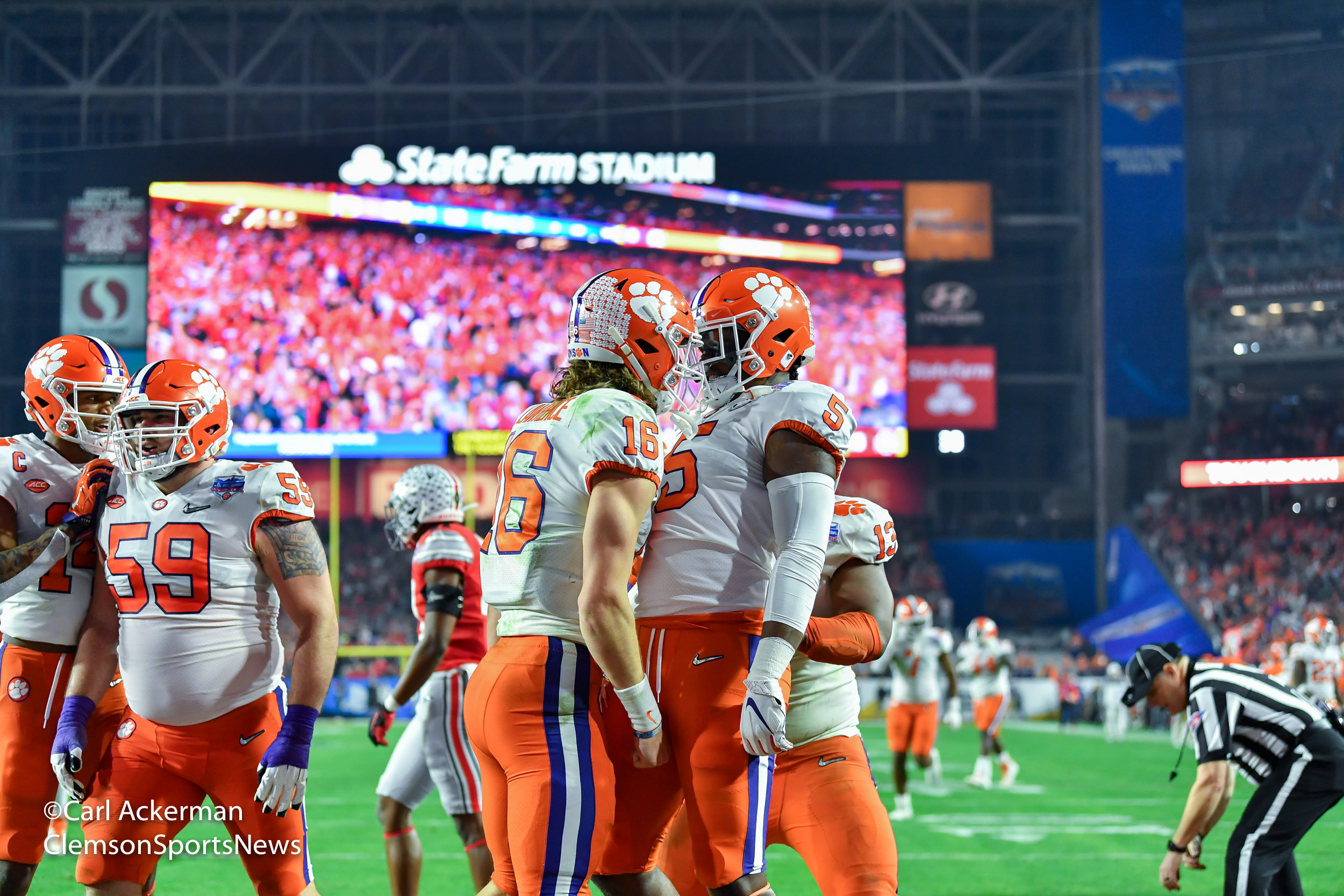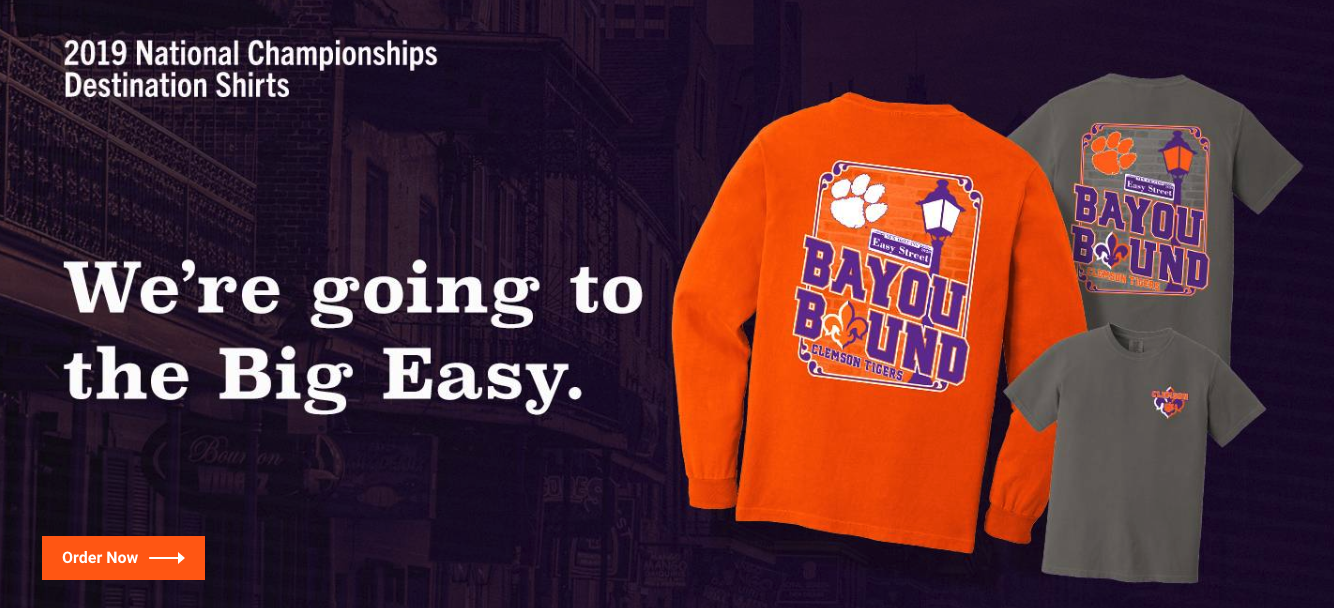 Clemson-LSU Game Prediction
The national championship game will be over and in the books this time next week. For the 74,000+ fans that attended the game, there will be jubilation or there will be "crap, I hated that game last night."
LSU is coming into the game riding a 14 game winning streak, the 2nd longest in college football right now. They have the Heisman Trophy winner in Joe Burrows. He has two WRs that have almost 30 TDs between them and close to 3,000 yards. They own the Joe Moore award winners in a huge offensive line. The defense has played better in recent weeks. LSU destroyed the one dimensional Oklahoma Sooners in the semi-final, putting up 63 points on a seriously injured secondary. Oklahoma put up no battle. The Jalen Hurts hype was just that, hype. So how in the world is Clemson supposed to compete against this juggernaut.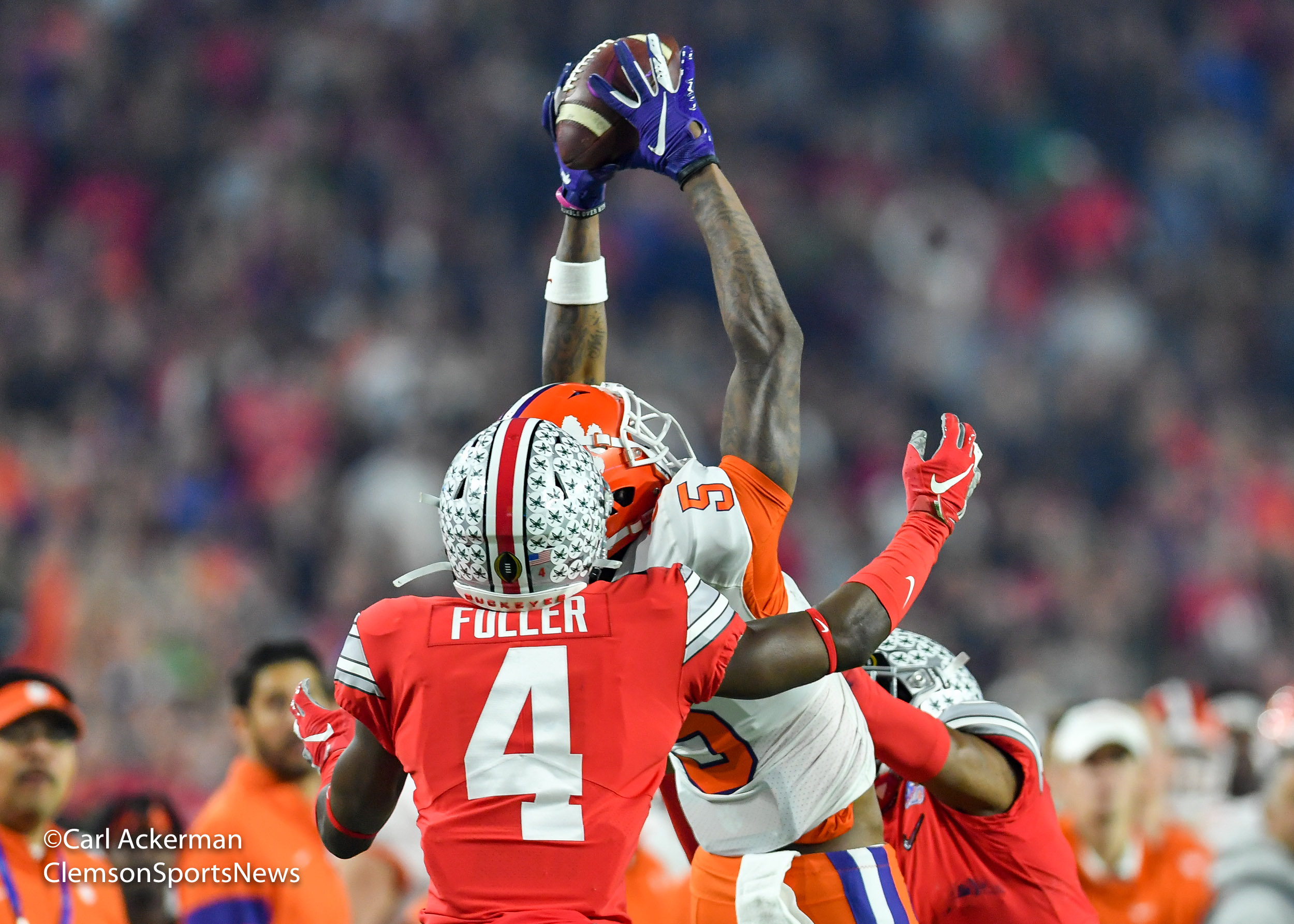 Clemson, on the other hand, is riding a 29 game winning streak, the longest in college football. Trevor Lawrence was not even invited to New York as he finished 7th in the voting. There were three, count them, three Ohio State players ahead of him in the voting. Burrows probably did earn the Heisman. In my opinion, Burrows, Fields and Lawrence were probably the three best players in college football this year. Come next Monday, Lawrence has the opportunity to show why he was slighted. Due to Clemson's dominance in most their games this year, Lawrence threw over 100 passes LESS than Burrows. Of course his stats aren't as gaudy as they could have been, but that is water under the bridge.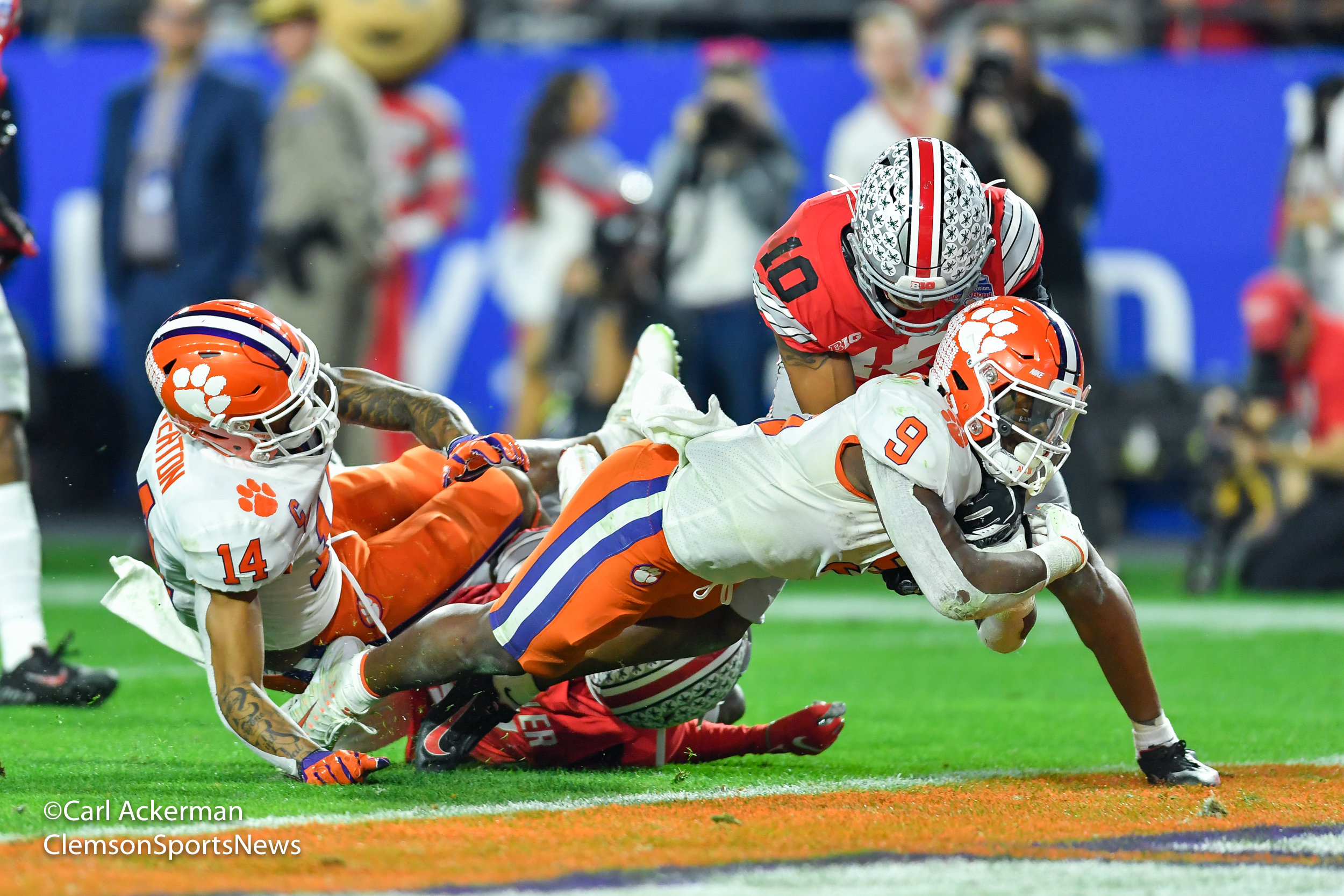 The Clemson defense has its hands full no question. The secondary will face the #1 passing offense in the universe. LSU will unquestionably score points against the #1 passing defense in the country. In a similar game last year, Tua Tagovailoa came into the game as another all world quarterback. Tua had just come off the semi game, completing 24 of 27 for 318 yards and 4 TDs. He had 43 touchdowns to only 6 INTS for the season. The WRs for Alabama last year are all headed to the NFL this year, a couple probably in the first round. Ohio State's offense was no slouch. Justin Fields threw for 40 touchdowns with only 1 INT. The rhetoric of "Clemson doesn't play anyone" still is out there even though they came back against Ohio State. "Clemson didn't win the game, Ohio State gave it to them." It never stops.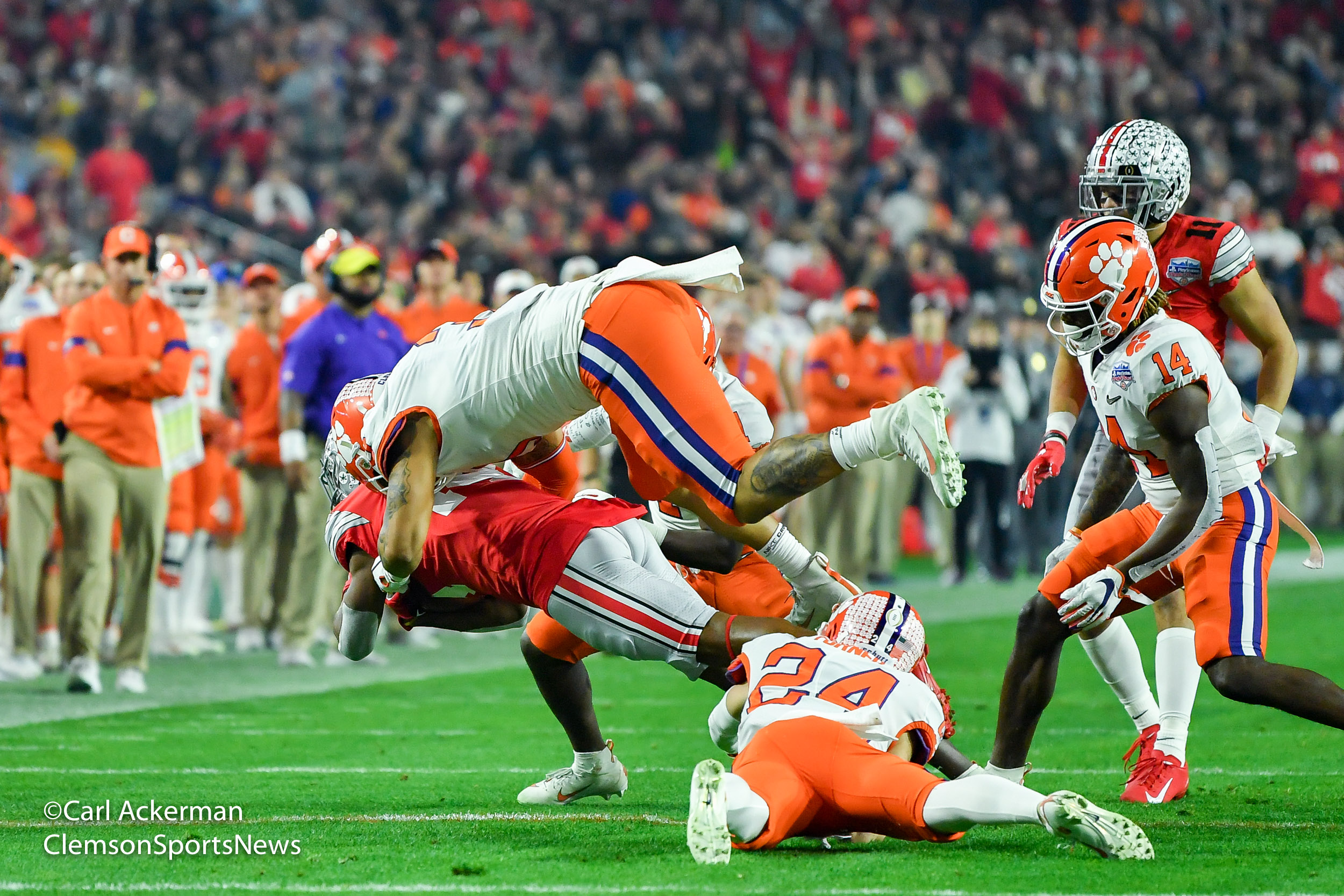 The game could very well be a mirror of the Clemson-Ohio State game. LSU will come out motivated and fired up to prove they are invincible. Burrows will come out to prove why he won the Heisman. Look for the bayou bengals to jump out in front and probably hold the lead at halftime. At the same time, Lawrence and the Clemson offense will nit pick its way to a few points and will not be far behind.
Clemson's coaching staff is great at halftime adjustments. The second half will show which team wants it more. It's going to be a battle no doubt. I can see LSU holding a 24-22 lead with :02 seconds left in the game and BT Potter kicking a 37 yard fg to win the game, 25-24. (look familiar?)