Taking Care of Business
The Clemson football team travels to Louisville, Kentucky, Saturday to take on the Louisville Cardinals. This has the makings of being another nail-biter for this "cardiac kids" team. Do you reckon the Tigers are looking ahead to UConn next week? Nah.
The Tigers will welcome back Kobe Pace after getting out of the Covid protocol. Last week, Will Shipley carried the ball 25 times for 128 yards. Fellow freshman RB Phil Mafah ran the ball 9 times for 69 yards, with 63 coming on one run. Pace is set to get back into the rotation and take some of the load of Shipley. Mafah will be a gametime decision.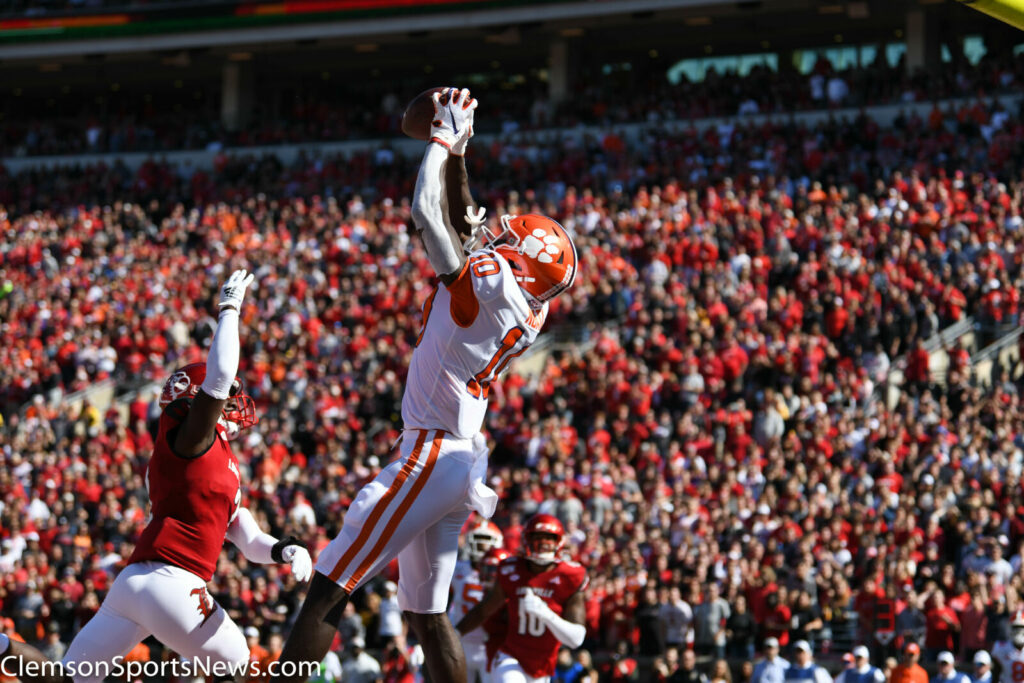 As is the way it has been in almost every game, the Tigers have to find a way to get the passing game going and become something the other team has to be concerned about. After the first 8 games, the offense has relied heavily on the run game to move the ball down the field.
Defensively, the Tigers have only given up 9 offensive touchdowns in regulation. That is a pretty good number and Brent Venables is going to have to be on his toes. Just like with FSU QB Jordan Travis, Louisville quarterback Malik Cunningham does it all. As a team, the Cardinals are averaging 200+ rushing and passing. Cunningham loves to run the ball and has 13 rushing touchdowns.
While Louisville is scoring 29 points a game, they are also giving up 27 points a game, very similar to Florida State. Cunningham has thrown for a little over 1900 yards passing while their defense has yielded over 2200 yards through the air. The Cardinals have 22 sacks while being sacked 11 times. Clemson has been sacked 16 times while garnering 22 as well. On paper, the two teams look almost even. The Tigers are 12th in the country in tackles for loss with 7 TFL a game, Louisville averages 6.2 a game.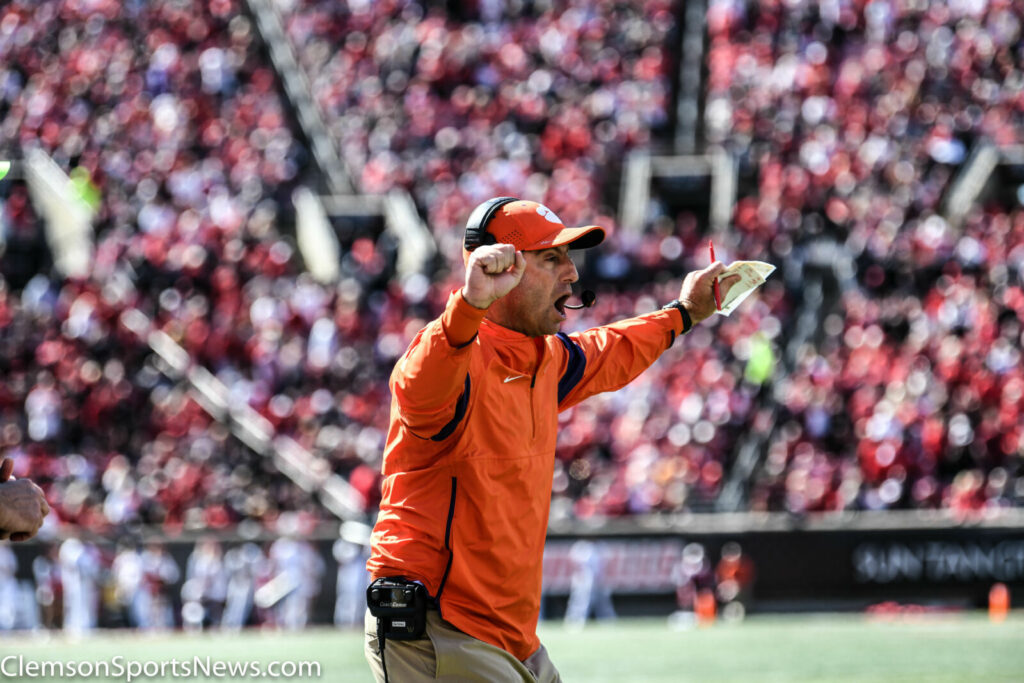 The game is going to depend upon which player takes control of their offense, Malik Cunningham or Will Shipley.
Last week, I predicted Clemson to win 23-20. If not for the last second play of the game in which Clemson scored a touchdown, I was pretty much right on target. This week?
The Clemson defense must and will keep Cunningham in the pocket. This is an explosive Louisville offense and will test this stingy defense. QB DJ Uiagalelei needs a breakout game throwing the ball. We think he will get it and we think Kobe Pace coming back will make a difference. BT Potter had a fluke game last week, missing three of four field goals. That needs to change this week. The Clemson offense has made mistakes to the tune of three defensive touchdowns, two on interceptions and one on a fumble. The Clemson offense MUST take better care of the ball. MUST block better. MUST not take Louisville lightly.
Clemson wins, 26-17.