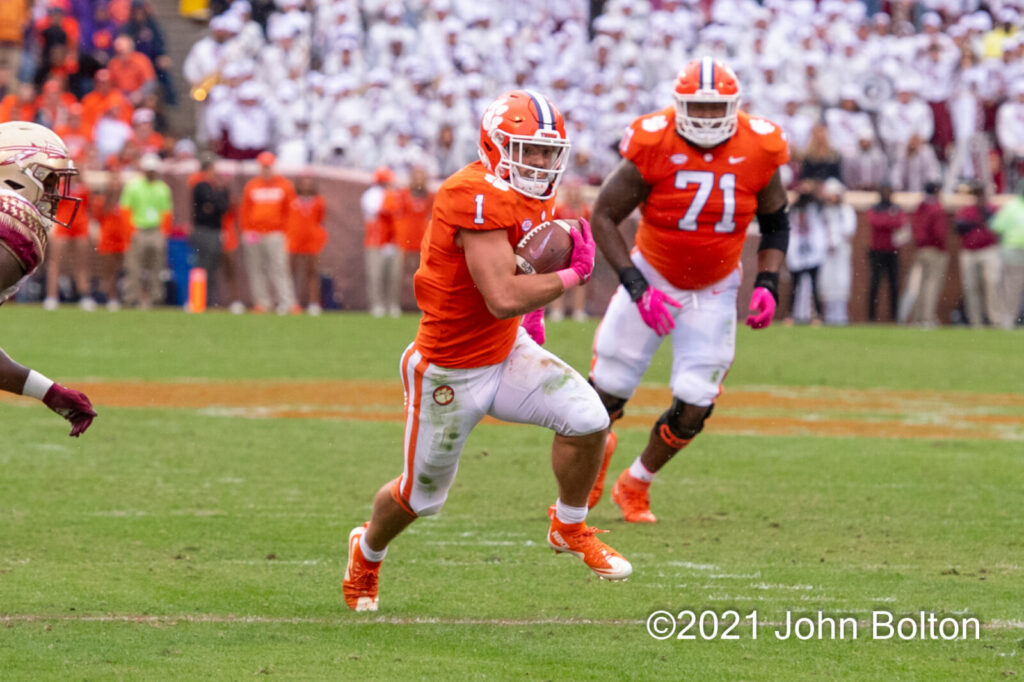 The Clemson Tiger football team will travel to Louisville Saturday for another tough ACC opponent. Yes, I said it, a tough ACC opponent. With Clemson's injuries, inexperience on offense, and the fact that it's another away game, the Louisville Cardinals presents a big challenge to the Tigers.
QB Malik Cunningham is along the lines of Travis Jordan (FSU). He loves to throw the ball and he loves to tuck it and run. In 8 games, Cunningham is completing about 60% of his passes, for 1903 yards, 9 touchdowns and 5 interceptions. He has run the ball 110 times for 556 yards and 13 touchdowns. He has also been sacked 11 times. Needless to say, he is the offense here, and the Tigers will present a stiff challenge.
RB Jalen Mitchell is the main threat at running back, rushing the ball one less time, 109, than Cunninghame, for 493 yards and 3 touchdowns. Make no bones, Cunningham is the running threat here. TE Marshon Ford leads the Cardinals in receptions with 33 for 361 yards and one touchdown, followed closely by WR Jordan Watkins with 26 for 375 yards and two touchdowns. As Cunningham goes, the Cardinals offense goes.
Defensively, the Cardinals are giving up 415 yards a game, recording 22 sacks and 9 interceptions as a team. Louisville is averaging 29.4 points a game, while giving up 27.1 points a game. In comparison, Clemson is putting up 21.2 points a game, but only giving up 15.2 points a game. All in all, the Tigers have only given up 9 offensive touchdowns in regulation time in 8 games.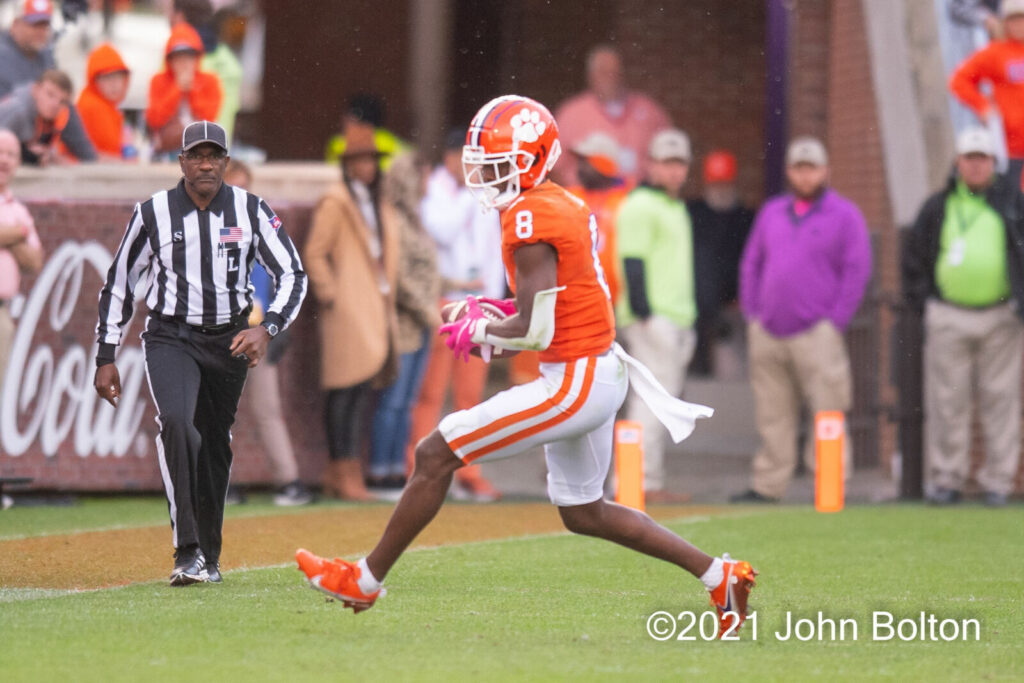 These two teams have played three common opponents; FSU, BC and NCState. Both are 2-1 against these teams. Scoring wise, Louisville has outscored these three 72-65, while the Tigers hold a scoring edge of 66-60. Close.
In those three games, Cunningham threw for 590 yards, albeit only 107 against Boston College, while rushing for 265 yards. In comparison, Clemson quarterback DJ Uiagalelei passed for 507 yards, including 207 against BC. Uiagalelei is not the running threat Cunningham is, leaning on the running back group of Will Shipley, Kobe Pace, and Phil Mafah.
Make no mistake, it's going to be a tough game, one in which Clemson has to corral Cunningham, and continue to pound with the running game. FSU started McKenzie Milton against Louisville and put up 453 yards against that Louisville defense. Against NC State, the Cardinals only allowed 44 yards on the ground to the Wolfpack but got lit up by the passing game to the tune of 317 yards.
Which Louisville team will show up Saturday night? The bigger question is, which Clemson offense will show up.