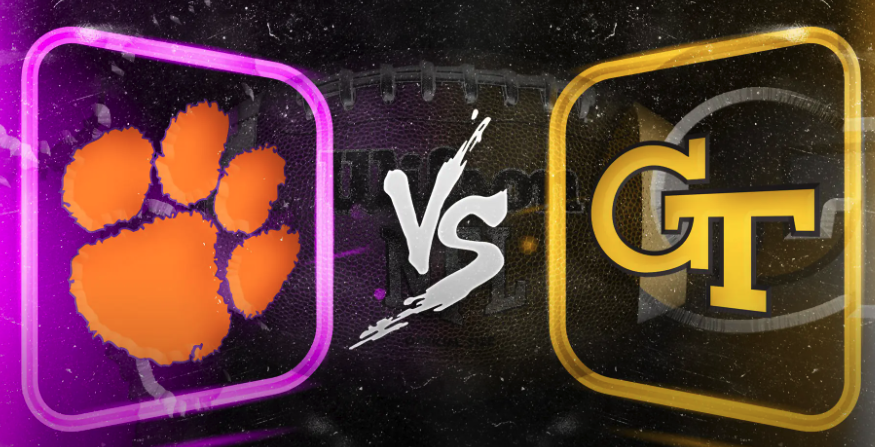 Clemson, SC
Clemson is all set to take on ACC rival Georgia Tech inside Memorial Stadium on Saturday. The Tigers and Jackets are set to kick it off at 12 noon on a forecasted overcast drizzly day in Tigertown. Both team sit at 5-4 on the season, with the Tigers coming off a resounding win over Notre Dame and looking to win out the remainder of the 2023 schedule. Dabo Swinney and his Tigers are in search of that consistency that has escaped them all season and needs a complete performance on Saturday to take down this rapidly improving Georgia Tech sqaud.
The Jackets are led by transfer quarterback Haynes King who so far this season is passing at a 63% completion rate and has tossed 22 touchdowns versus 10 interceptions. On the ground the Techsters rely on Eric Singelton Jr who so far in the 2023 campaign has amassed 552 yards and 6 touchdowns along with 33 receptions out of the backfield. Tech's offense is averaging 33 points per game along with 464 yards per game. This Jackets offense is potent and efficient.. The problem for Tech is on the defensive side of the ball where they cannot stop anyone. Giving up 30 point per game and allowing teams to rush for 220 yards a game and another 235 through the air. So it seems this Jackets team is set up for outscoring opponents in shoot out type games.. great example would be the recent win over North Carolina 46-42.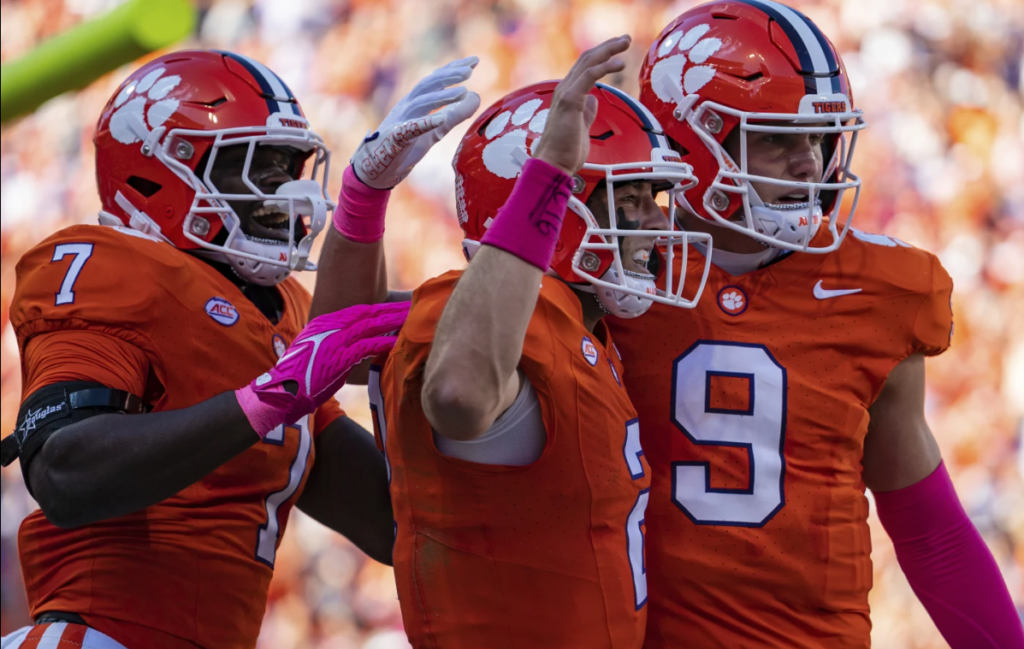 Clemson on this day will need to be diverse and find its passing game to match the newly found ability to move the football via ground. Phil Mafah's recent 187 yard 2 TD performance versus Notre Dame showed Tiger fans this Clemson team can create running lanes and move the ball consistently on the ground. An issue all season long. Let's hope the Tigers can now find the same success in the passing game and find "balance" that the Garret Riley coached offense needs to be successful. I'll say it for the umpteenth time this season. Where is "WRU". Players like Adam Randall and reserves Noble Johnson and Ronan Hanafin along with Tyler Brown,Troy Stellato and Antonio Williams have to step up and play consistently in less than stellar wet conditions. The offense over the past 3 contest has become uncomfortably dependent on the run game.. Clemson needs to get the pass game cranked up and bring back the "Balance" to the game plan as to keep opposing defenses guessing.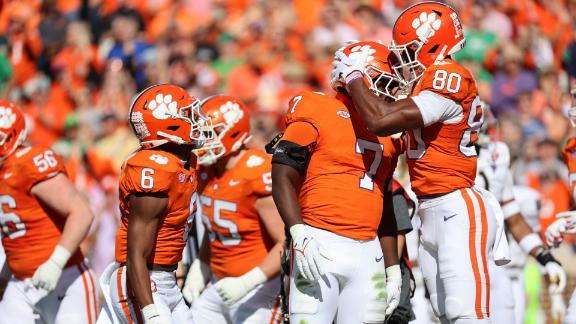 The matchup to watch here should be the Clemson defense as they go up against a very potent Tech offense.. King and crew live by the pass and Play action game. So Clemson safeties and linebackers will have to be alert and active looking for tight ends and running backs leaking out of the backfield.. job one stuff the run and force the Jackets to go pass heavy and that takes away the play action game that can do damage when finding undisciplined defensive backs peaking in the backfield. Clemson defense is strong on all levels.. and the conditions (rainy and wet) should be an advantage and then there is the home field advantage. Tigers will find themselves playing a nickel defense most of the day as we predict the run game for the Jackets will be immobilized. Look for turnovers to play a factor the more they have to pass as King is prone to tossing picks.
Clemson's offense finds its balance and has a complete game and this game will see the Tigers take another step towards winning out and walk out of the Valley winners on this day.
Clemson 34 Georgia Tech 20