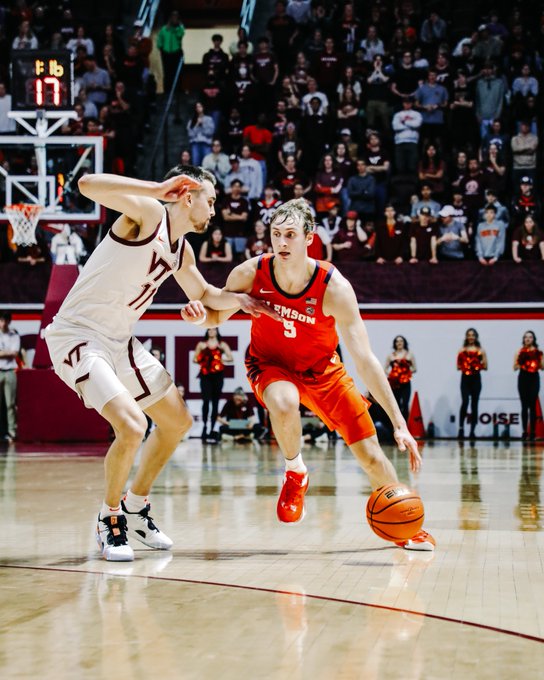 Tigers Halt Hokies 68-65 on Wednesday Night
Clemson is 4-0 in ACC play for the first time since 1997

BLACKSBURG, Va. – The Clemson University men's basketball team earned a hard-fought victory over Virginia Tech on Wednesday night.
The win moved Clemson to 4-0 to begin ACC play for the first time since the 1996-97 season.
The Tigers (12-3, 4-0 ACC) were led by Hunter Tyson (Monroe, N.C./Piedmont), who posted his seventh double-double of the year, tallying 13 points and 14 rebounds. Tyson nailed his first three three-point attempts of the second half that gave Clemson a huge lift coming out of the first period.
Clemson built as much as an eight-point advantage in the second stanza, but the Hokies (11-4, 1-3 ACC) responded with a 9-0 run to erase the Tigers' biggest lead of the contest. A quick burst from the Tigers would push the lead back in their favor and would hold off the Hokies for the road victory.
The Tigers have a quick turnaround and return to the floor on Saturday, Jan. 7 when they travel to Pittsburgh. Tipoff is set for 4 p.m. and will air on ESPN2.