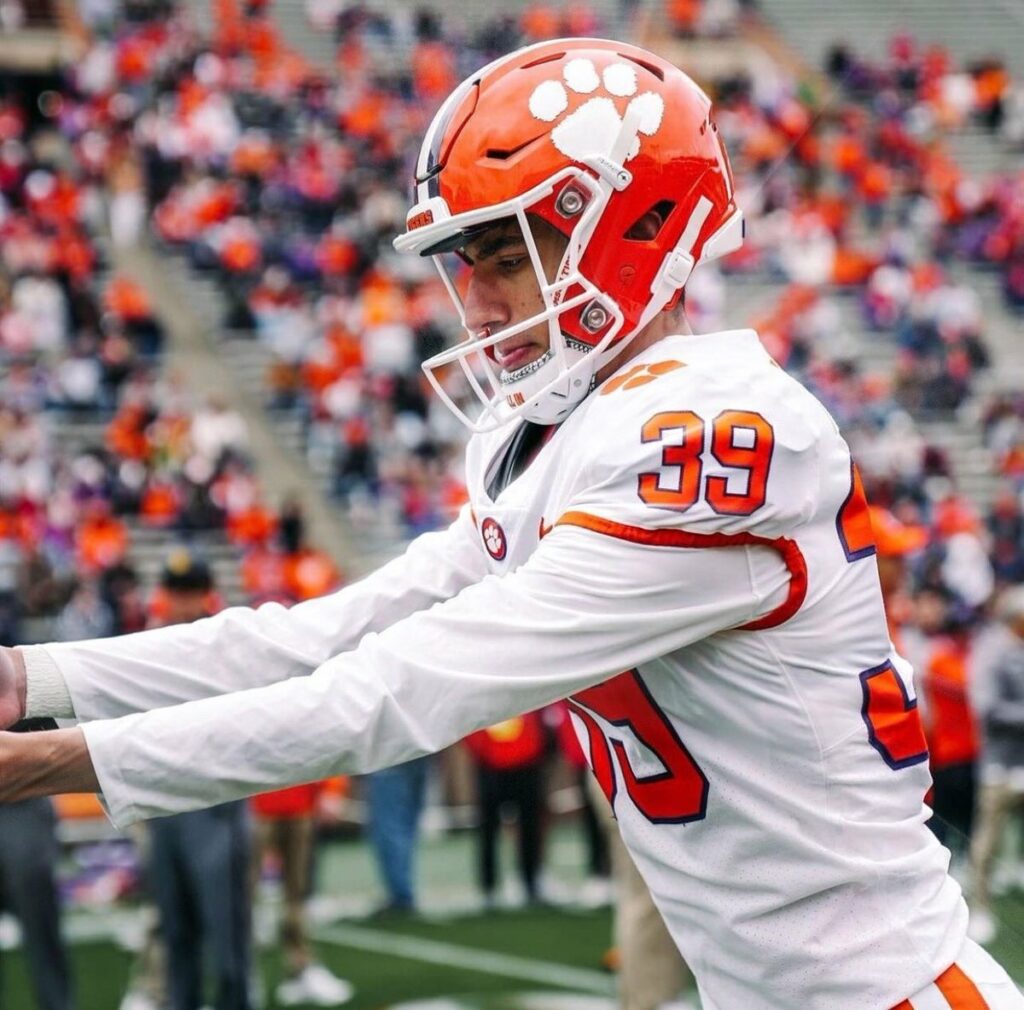 Clemson Punters Impressing In Camp
By: Grayson Mann
Fall camp continues to roll on for the Tigers. Each day is an opportunity for different groups to shine and get their moment to show the level of improvement from the spring to the fall.
One position group that has improved drastically is the punters. Typically, when you have headlines in fall camp, you discuss quarterback battles, depth within your roster, or a new coach getting settled in. The question of who will punt for the Tigers in the fall was an important one with the departure of Will Spiers following the 2021 season.

Dabo Swinney had this to say on his punters and how they have made significant strides within the first week of practices.
"First thing I will tell you guys…man, our last two punt days have been unbelievable. That first practice may have been the worst punt drill I've ever seen in my life, and it goes to show you what a difference a day can make. It went from no contest to now we got a three-horse race. I love it man. Jack Smith won the day today. He is just bombing it. He looks like the guy we brought in here that won the job and the scholarship. Aiden has been awesome, and BT has been steady. I'm pretty encouraged with what I've seen."
The punt team seems to have shaken off that first day and impressed everyone in camp. It should be a good problem for the Tigers to have if this team can have three contributors on special teams who can put opposing offenses in bad spots or simply flip the field.
It is another positive headline for a Tigers team with much to prove going into the 2022 season.