The Clemson Tiger football team is literally fighting to survive this year. Nothing is coming easy for this team, especially on the offensive side of the ball. It appears the OC Tony Elliott and the staff are trying to find the identity of this team. The "Raging Bull" rang the bell Saturday night and the Tigers may have discovered their leader.
This is not to say that QB DJ Uiagalelei, in his first year as the starting quarterback, can't take over this role but for the time being, put the ball in the hands of Will Shipley and let him create. RBs Kobe Pace and Phil Mafah have shown they are also capable of carrying the ball. Pace missed the FSU game due to being in Covid protocol and Mafah sustained a "lower body injury" in the 2nd half of the FSU game. The running back room for the Tigers is talented but not healthy. It's called "gutting it out". Old time football. Playing hurt.. Call it whatever you want, these guys are playing through injuries and that includes Shipley.
What makes it worse is the offensive line is banged up as well. Matt Bockhorst is lost for the season, Will Putnam is battling an injured toe and now, an ankle injury from the FSU game, and Mason Trotter is a game-day decision as well. The injury bug has hit the offensive line, losing John Williams, Tayquon Johnson, and Detrick Pennington before the season really even started. Attrition.
Let's not forget that the WRU is not the WRU Clemson faithful are used to. Frank Ladson is done for the year. EJ Williams and Joseph Ngata have been nursing injuries all year and are not 100% but they too are out there battling. Justyn Ross of 2021 is not Justyn Ross of 2019, mostly due to his health. Ajou Ajou and freshman Beaux Collins have been pressed into action, but are still inexperienced and doing their best to step in when called on.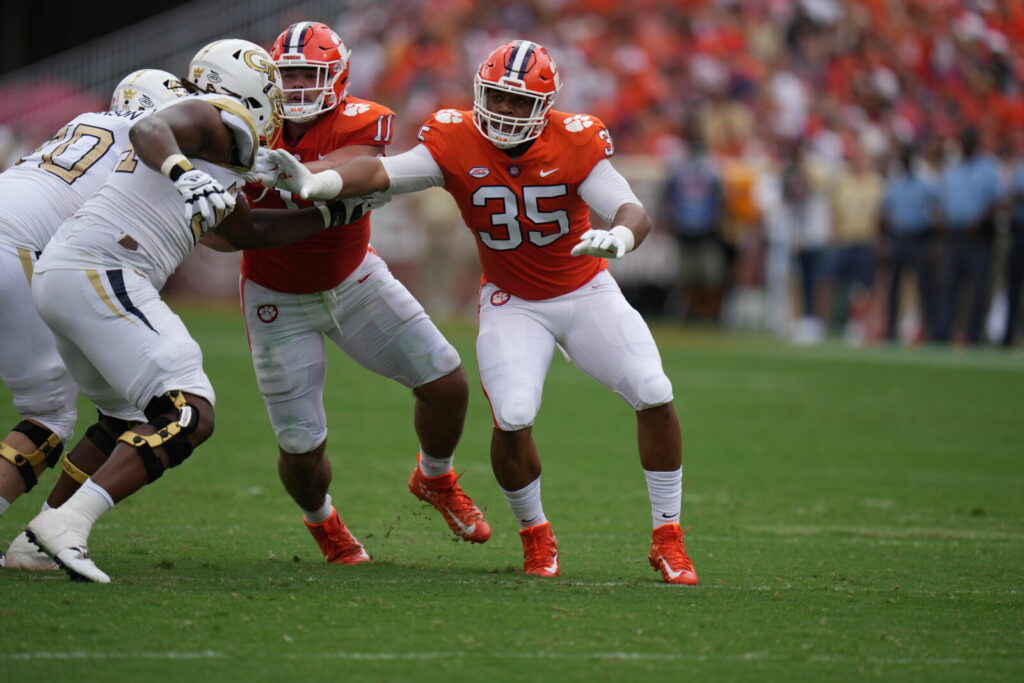 There is a silver lining to all this. The Tigers are 5-3 in a weird kind of year for this program. Injuries, transfers and inexperience has plagued this version of Clemson football. From a strictly futuristic view, the bumps and bruises this young team is taking this year has allowed a lot of playing time for the "next man up" and next year's team will be primed for a comeback year.
Justyn Ross, Matt Bockhorst, James Skalski, Baylon Spector, Nolan Turner and most likely Andrew Booth will likely depart this year's team but there is a huge contingent of returning players, not to mention a very talented group coming in in January.
So, getting back to the identity of this Clemson team? Cardiac Kids comes to mind, something the Clemson faithful aren't accustomed to. A hard-nosed defense has kept Clemson in every game this year, even the losses. Is the offense coming around? Will the emergence of Shipley begin to open up the passing game? Will Uiagalelei finally feel comfortable and loose enough to start flinging it downfield more often? Can the patchwork offensive line keep it together? After 8 games, what has Tony Elliott figured out about this offense?
The Tigers travel to Louisville for another tough conference road game. Don't listen to the media and fan base rhetoric. There are some outstanding players in the ACC and Tigers will face another explosive quarterback in Malik Cunningham. Clemson has their work cut out for them.