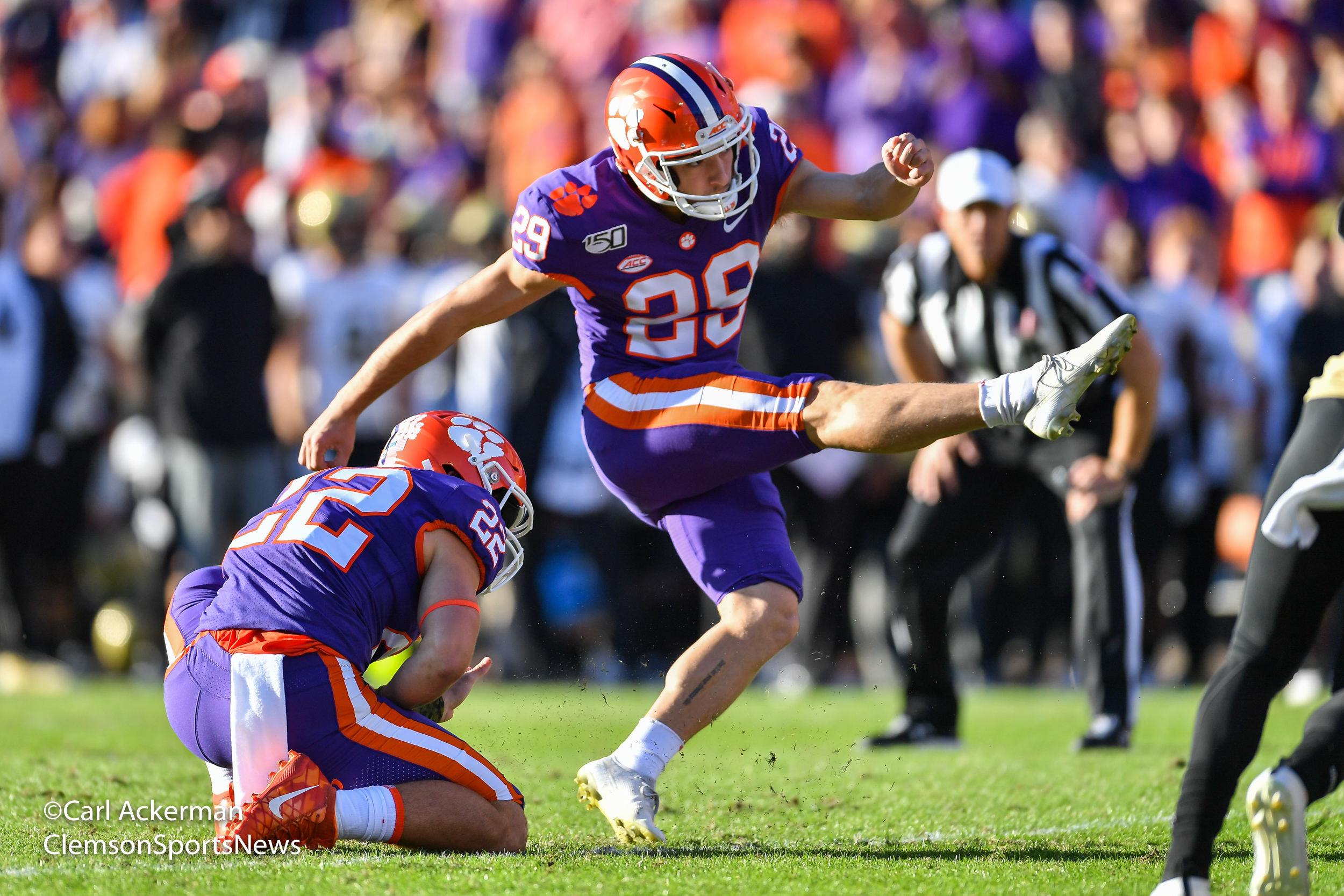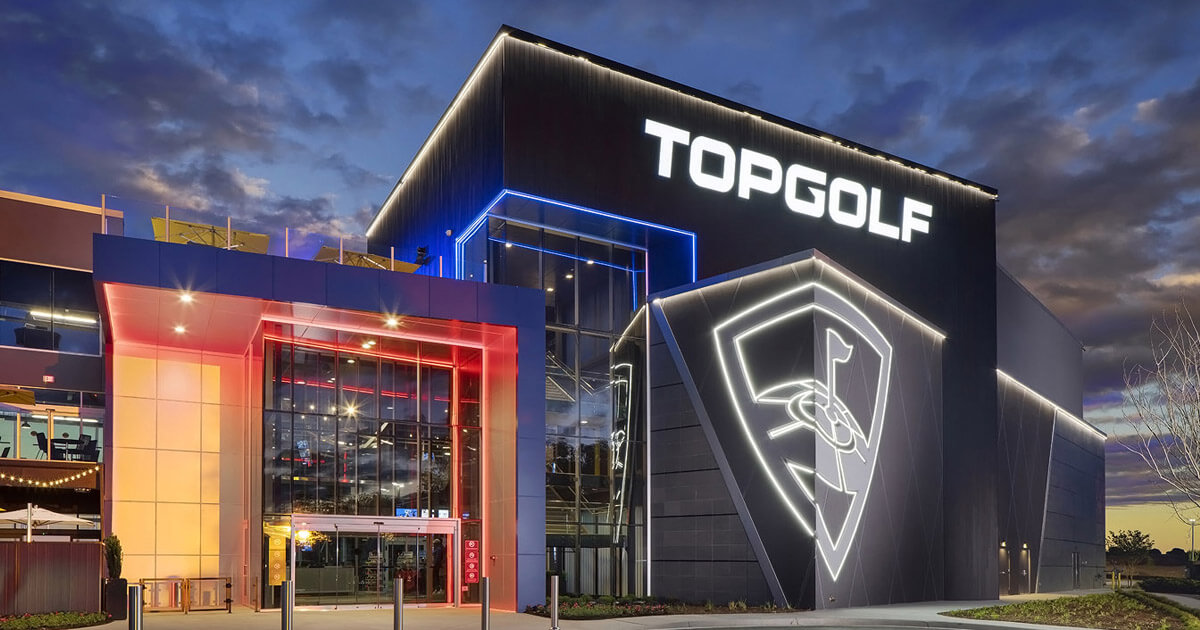 Spring – Special Teams
Special teams for Clemson used to be an afterthought. Whether it was allowing long kickoff returns or shanking punts, special teams was always a thorn in the side for Clemson. Those days are gone.Kickoff returns used to be a killer to watch. For years, the tigers had a problem kicking the ball into the endzone, so their coverage had to get better. For example, the tigers, as a whole, had 88 kickoffs in 2017. Of those 88 kickoffs, 59 were returned for 1159 yards for a 19.6 return average, with only 26 touchbacks. Enter B.T. Potter, and the difference was astounding. In 2019 Clemson kicked off 116 times with 83 touchbacks, allowing only 17.6 yards a return. Potter led the way with 100 kickoffs and 79 touchbacks. This is big time, making the other team go 75 yards to score. B.T. Potter returns to handle the majority of the kickoffs, with redshirt freshmen Aiden Swanson and Jonathan Weitz waiting in the wings. A player of interest to watch will be incoming freshman Tanner Tessman. Tessman did not play high school football, but was a star soccer player, top 25 in the country and will play both sports at Clemson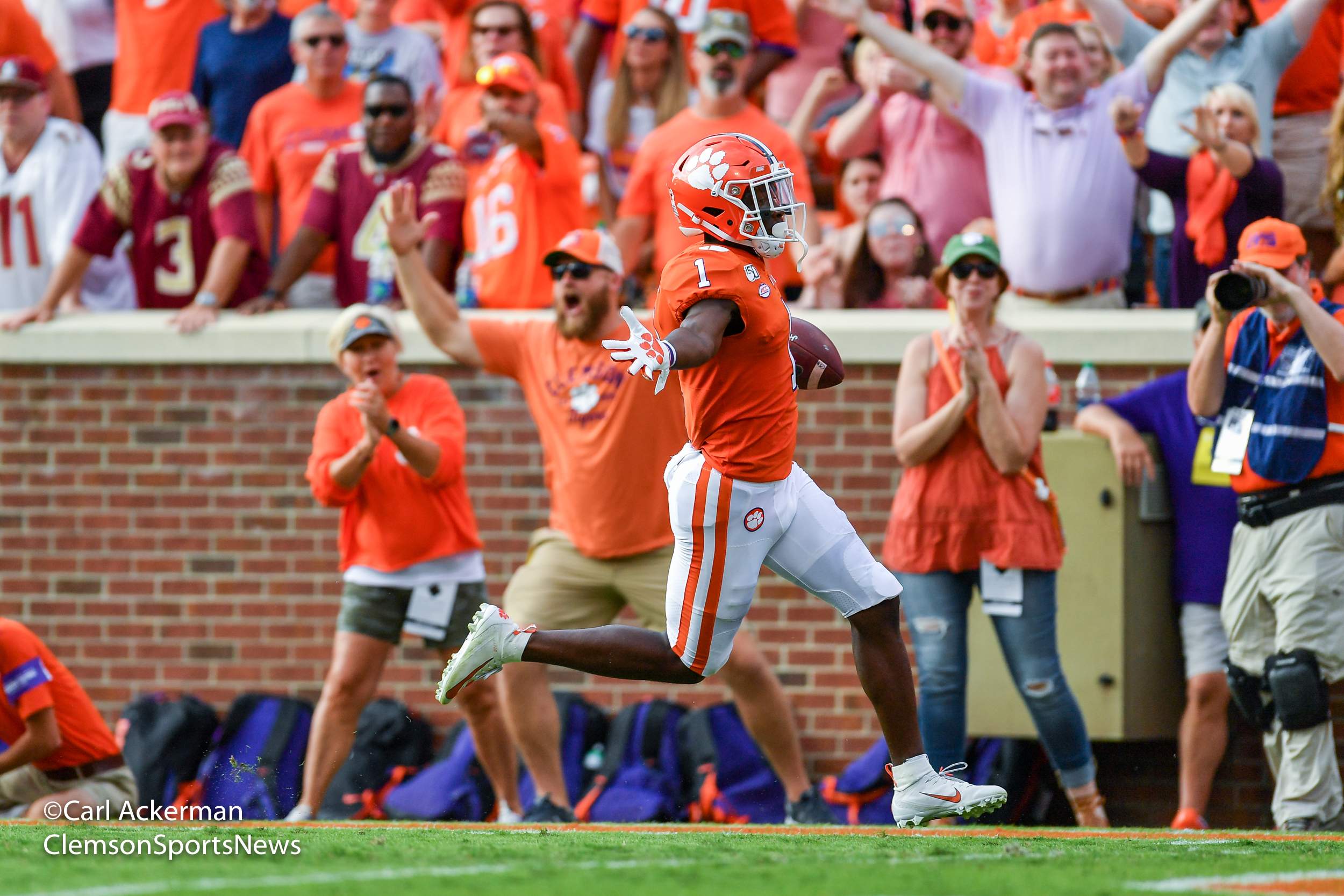 While Joe Ngata led the team with 14 kickoff returns, the team leaned towards Travis Etienne in the final game against LSU. Cornell Powell could also see action as could incoming freshman Demarkcus Bowman. The tigers have a plethora of talent they can use.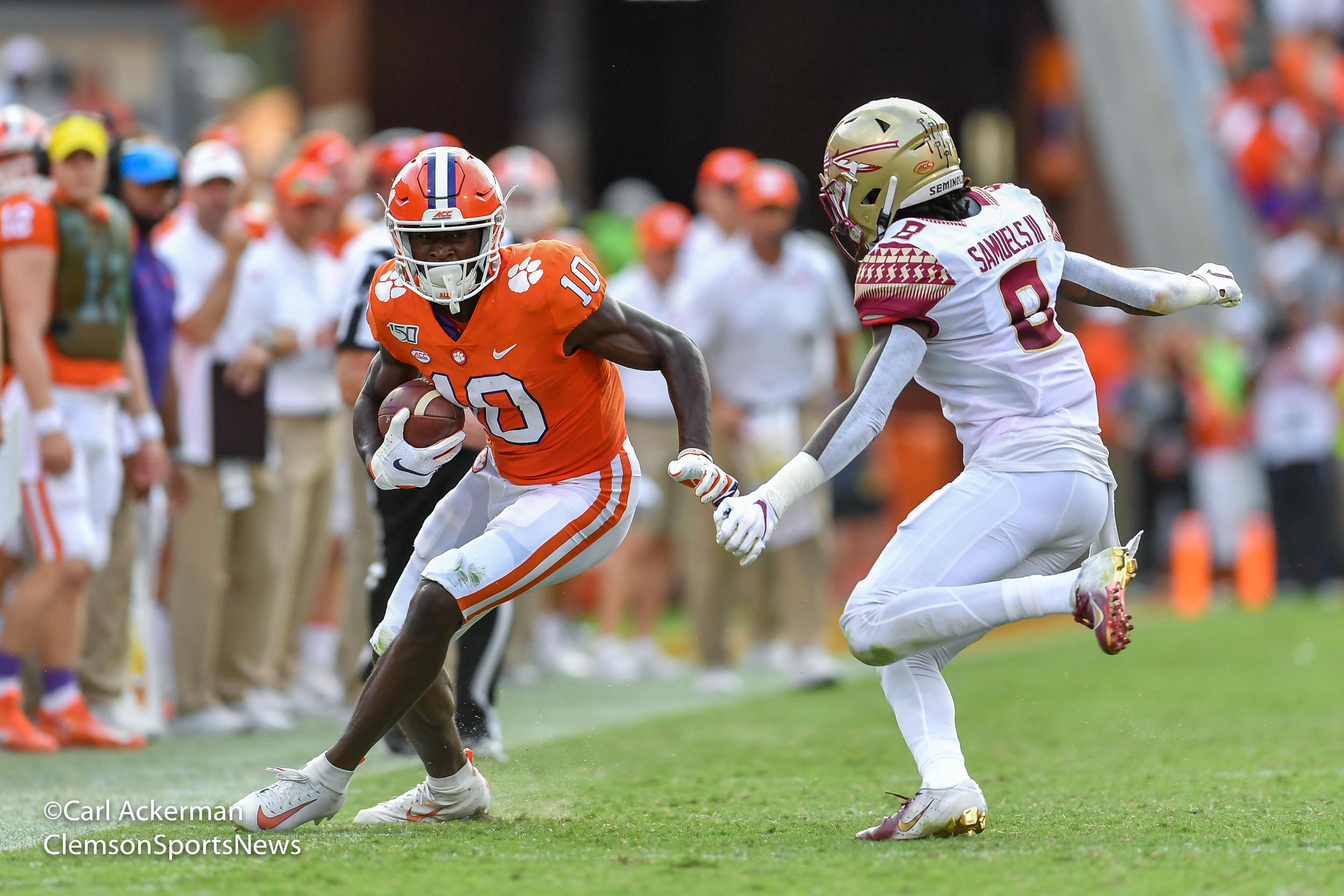 Punting will remain in the hands of senior Will Spiers. Spiers averaged 42.3 yards a punt last year on 53 punts and a long of 64. Of those 53 punts, only 3 were touchbacks and he forced 22 fair catches, 20 of those inside the 20. Redshirt freshman Aiden Swanson is waiting on his turn and will likely see more than two punts in 2020.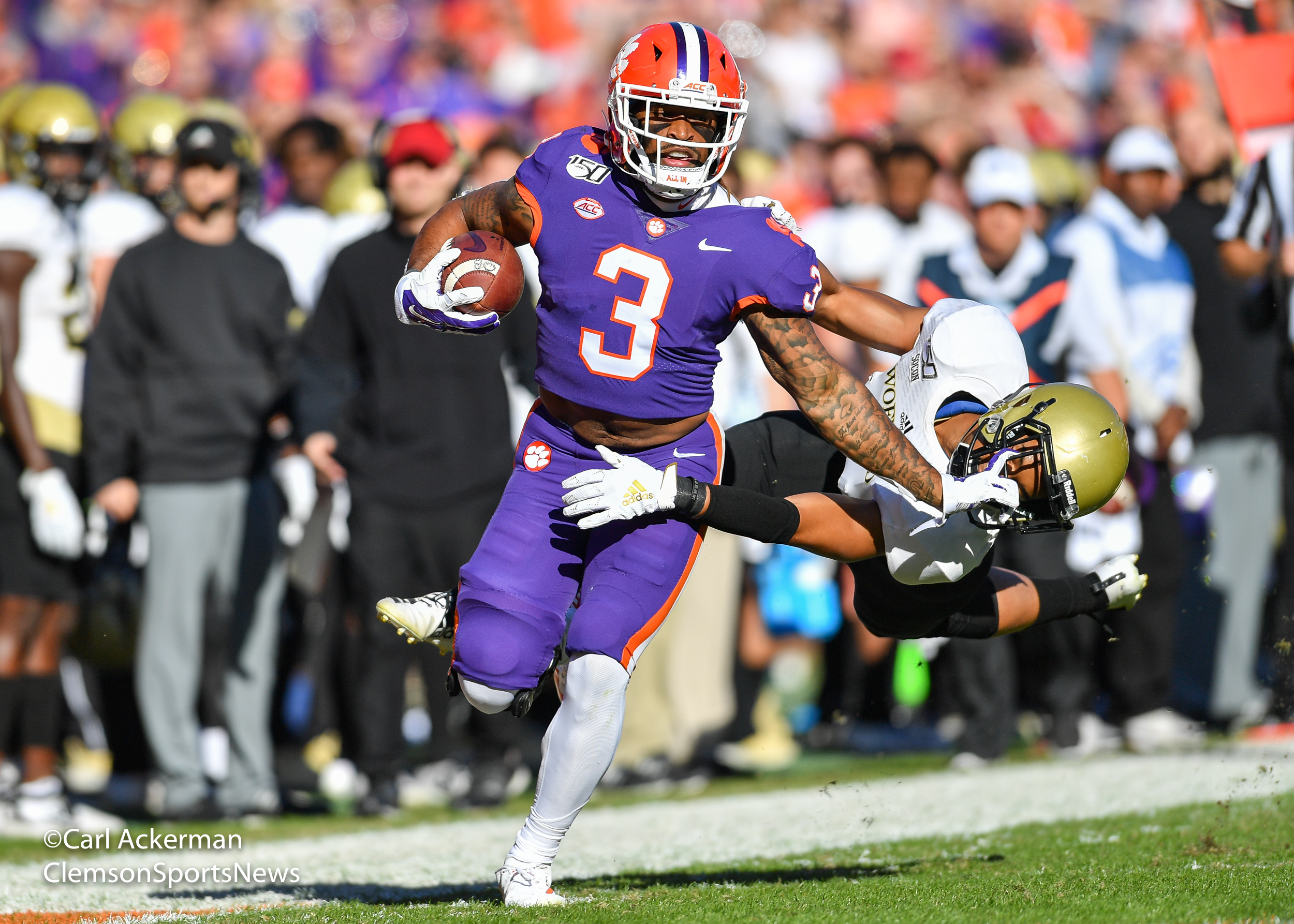 Amari Rodgers and Derion Kendrick will more than likely see the bulk of punt returns for the tigers. Rodgers returned 18 punts for 151 yards, with a long of 53. The punt return defense only allowed 68 yards on 9 returns. In comparison to 2017, Clemson allowed 21 returns for 206 yards.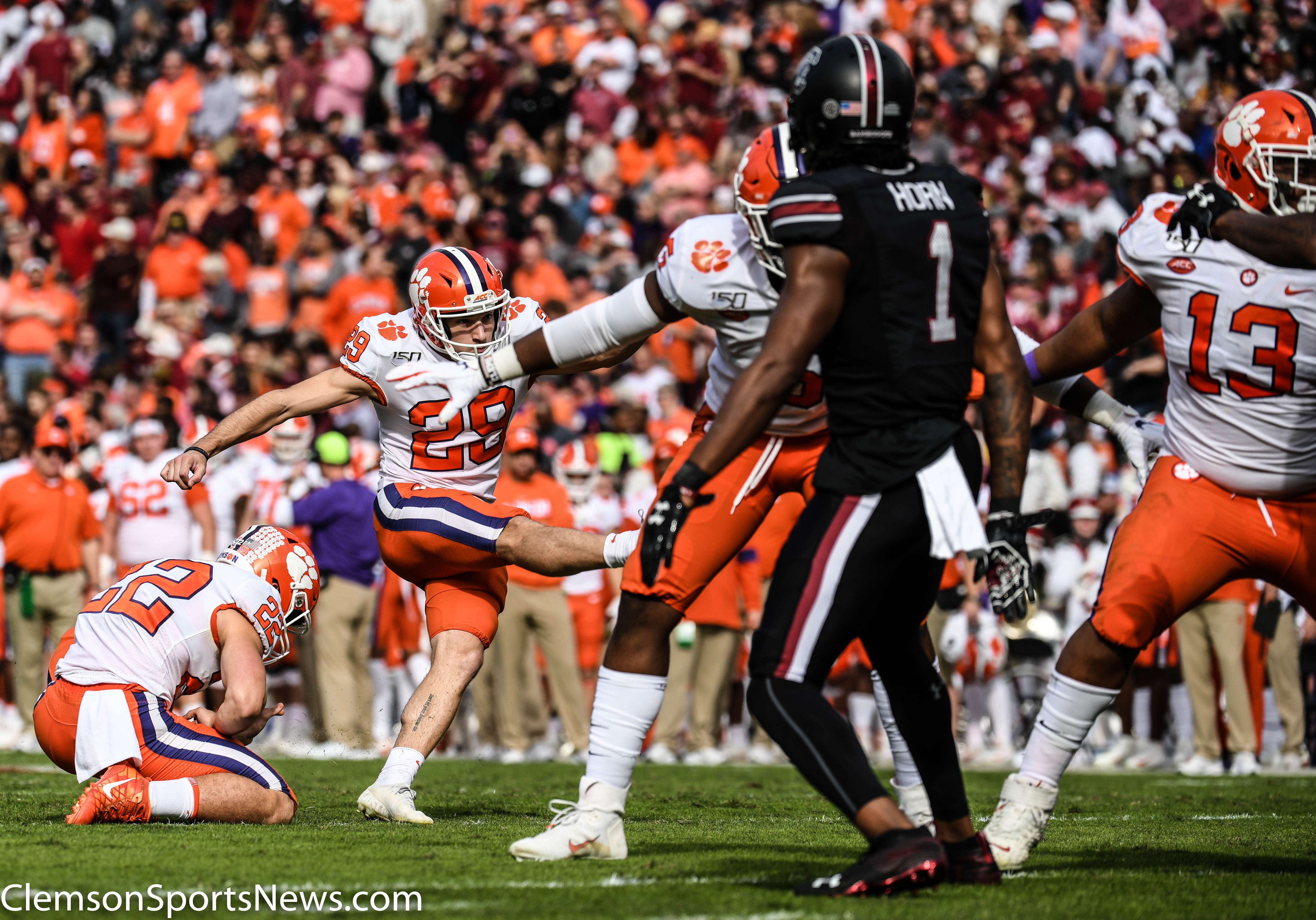 Place kicking in 2020 was erratic at best. There were times when it looked like B.T. lost focus. From 50+ yards, Potter was 3-3. From 30-49 yards, he was 10-18 and that's not going to get it done. It's not just Potter. As a matter of fact, in his freshman season, he was 7-7, but Greg Huegel was 11-16. Potter has got to improve his focus inside the 50 and will get stiff competition from redshirt freshman Weitz. Weitz is accurate inside the 40 and Dabo might well use both kickers depending on distance. Potter was perfect on 79 extra points and should retain that job.Long snapper Patrick Fibbs has graduated and there will be a competition starting in the spring to replace him. Fibbs snapped in all 15 games for the tigers in 2018 and 2019, and was named special teams player of the year at the annual sports banquet this past season. Look for senior Tyler Brown and junior Jack Maddox to battle for the 2020 job.Special teams play was always one of those "hold your breath" areas of the team. Those days seem to be gone and the tigers are on solid ground.