Tigers Off to Second Consecutive 3-0 Start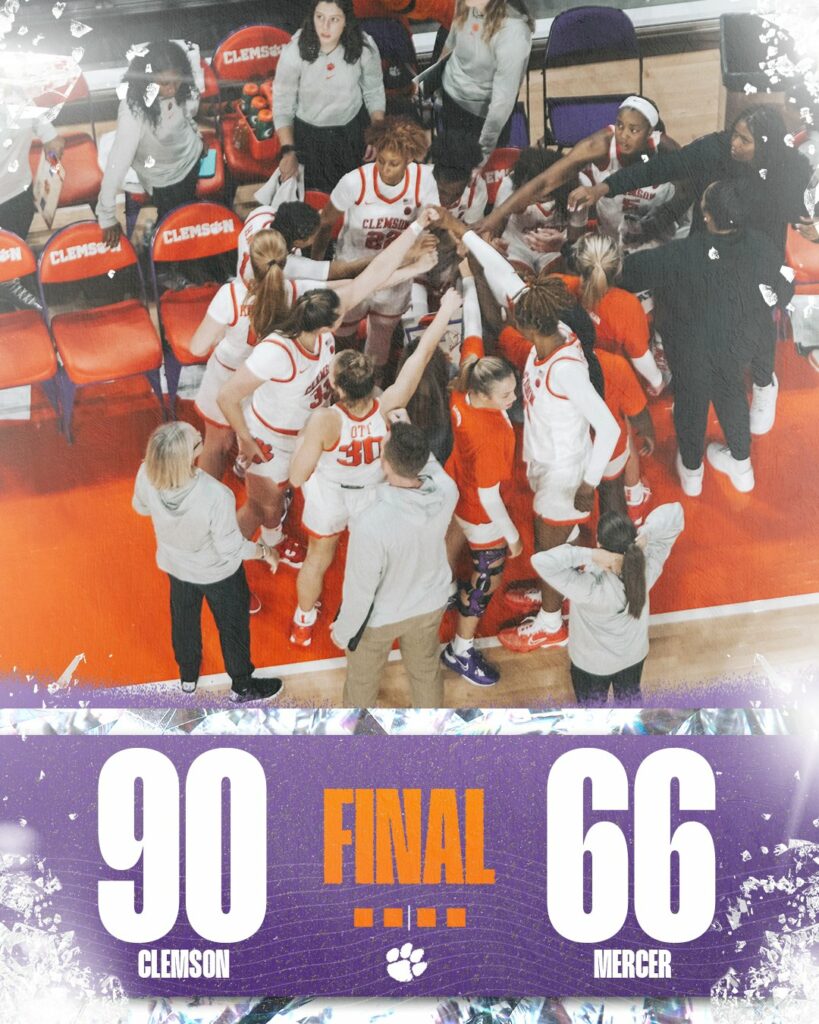 CLEMSON, S.C. – After an explosive second half against the Mercer Bears, the Clemson Women's Basketball team took home its third win of the season, 90-66. Four Tigers scored in double figures, led by graduate Amari Robinson who recorded 21 points and seven rebounds in Littlejohn Coliseum. With the win, the Tigers have now reached their second consecutive 3-0 start.
In the first quarter, Robinson dominated the Tiger offense, scoring nine of the Tigers' 23 points. MaKayla Elmore was also a strong force for the Tigers, scoring five points and clocking four rebounds early on. She went on to record 11 points and seven rebounds, marking her career high in points scored.
Ruby Whitehorn opened up the second quarter by drilling in two layups to widen the lead to 11 points, and remained the leader throughout the quarter, recording six points and three rebounds. Whitehorn was a dominant asset for the Tigers, scoring in double figures for the third straight game of the 2023-24 campaign.
The Bears struck later in the second quarter, scoring 10 points in the last five minutes of the half to end the half with an eight point gap, 30-38.
To start the second half, Robinson opened up strong, scoring five points within the first three minutes. The same rhythm continued for the​​ entire Tiger offense, grabbing 28 points in the third quarter alone. The Tigers remained strong throughout the fourth quarter, recording 24 points and 10 rebounds. With her basket in the fourth quarter, Nya Valentine, the junior transfer from Shelton State Community College, now has over 1,000 career points, making Clemson just one of three schools in the country to have four 1,000-point scorers on their roster.
NEXT UP: The Tigers will travel to Columbia, S.C. this Thursday, November 16th to face the No. 6 South Carolina Gamecocks. The matchup is scheduled for 7 p.m. and will be aired on SEC Network.