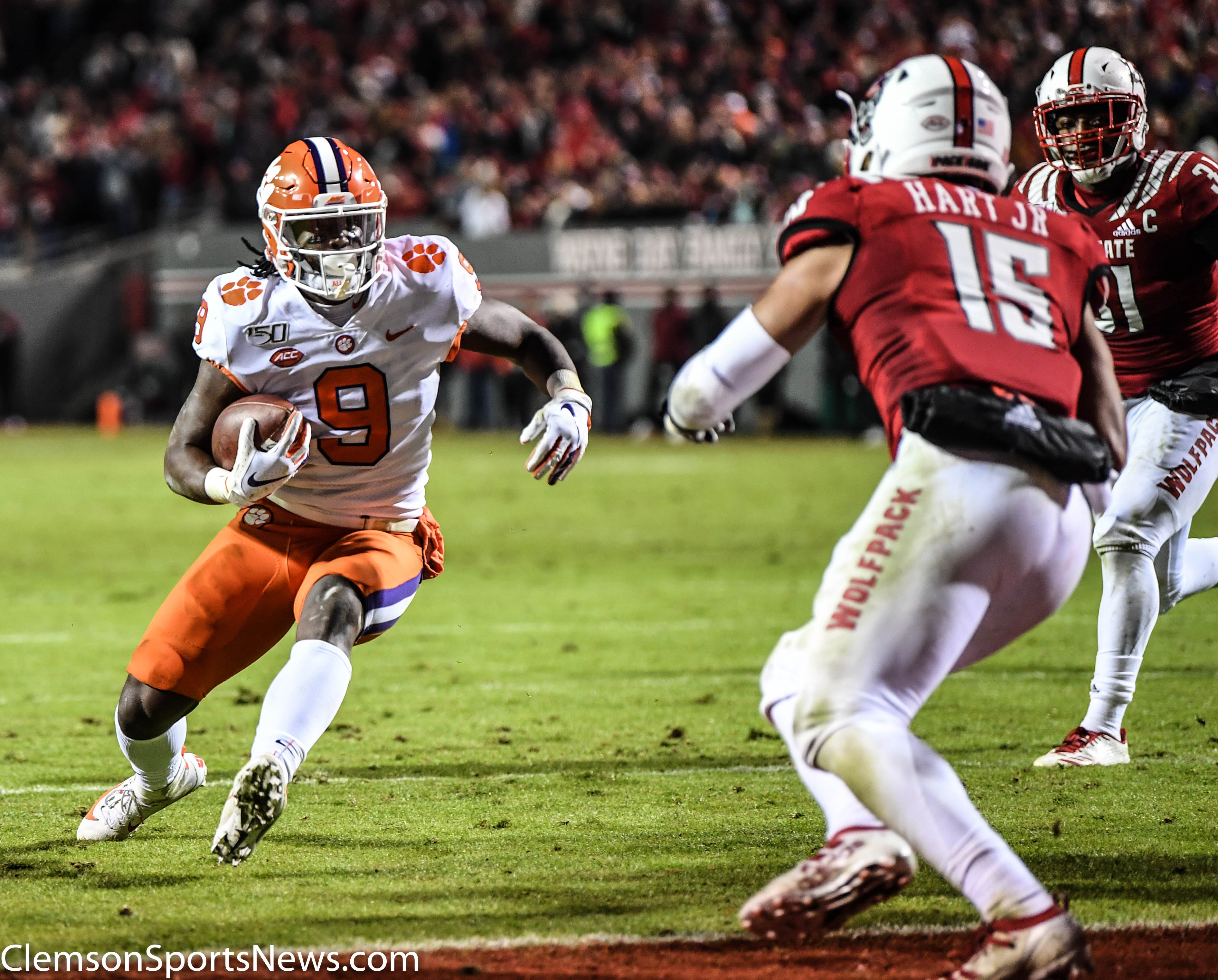 Raleigh, NC
Clemson rolled into Raleigh riding the disrespect card and came into Saturday's contest on a mission to disprove the national media narrative that Clemson is not playing like the Clemson team from last year. And if you pay attention to analytics like many of these same pundits do, you would think they would take the time to notice the extreme similarities between this version of the Tigers and last seasons. I mentioned it in my preview and prediction coming into this game, that I would not want to be "NC State" on Saturday. As Dabo Swinney was miffed all week by the narrative his Tiger were not of the ilk to be apart of the playoff in week one of the standings.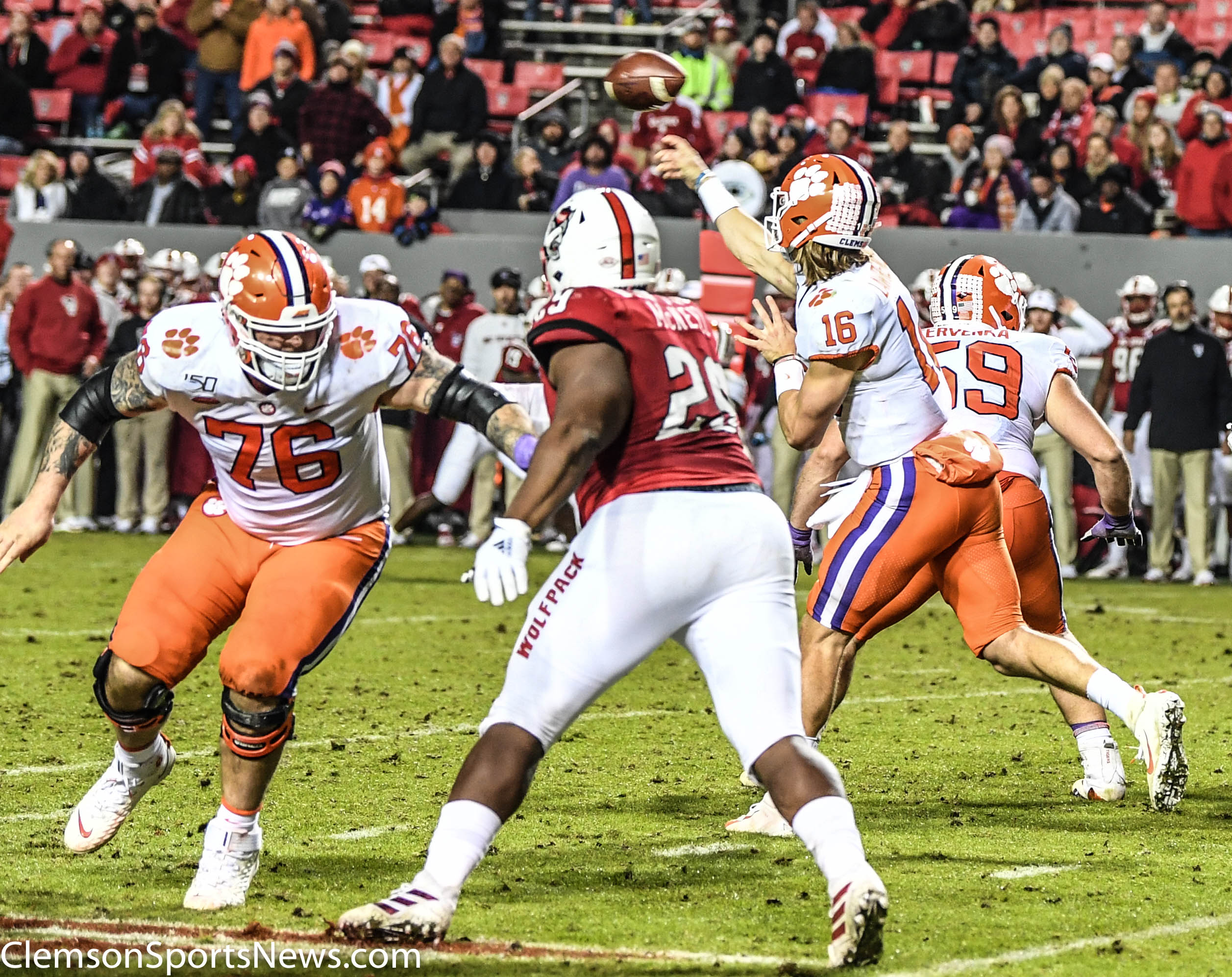 Well …this prediction came to fruition as Clemson thumped the Wolfpack 55-10 to clinch its 5th consecutive ACC Atlantic Division Title in as many seasons. Clemson claimed the ACC Atlantic Division title and will play the Coastal Division champion in the ACC Championship Game on Saturday, Dec. 7, at Bank of America Stadium in Charlotte. Clemson earned its eighth overall division title
Clemson also won its 10th game for the 9th season in a row.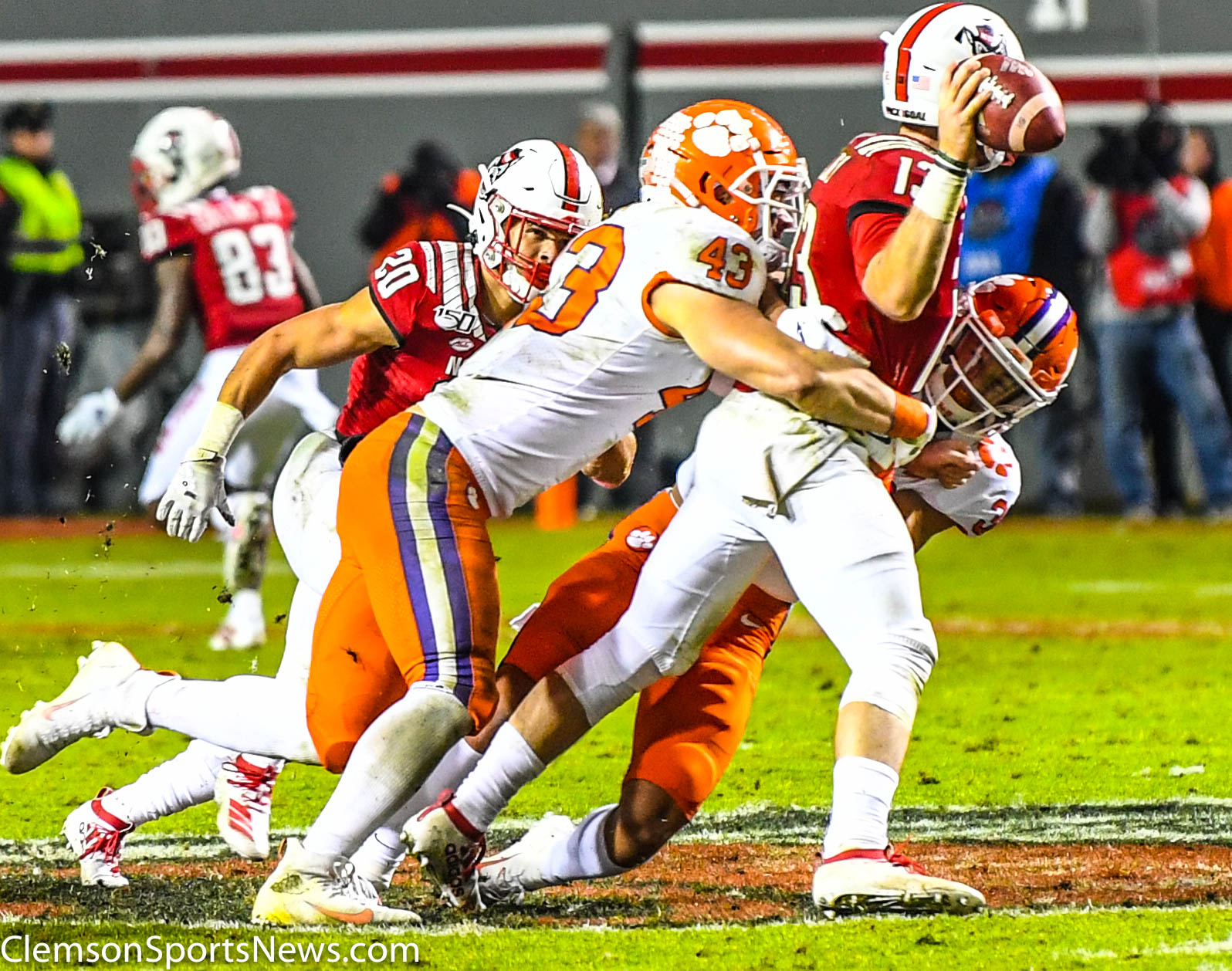 Players of note on the evening.. well you just need to study your roster as the wealth was spread all amongst the players in the "Orange Britches" …Quarterback Trevor Lawrence completed 20-of-27 passes for 276 yards with three touchdowns and no it's. He also rushed for a career-high 59 yards with a rushing touchdown. Clemson's rushing attack was again in good form as Travis Etienne rushed 14 times for 112 yards with two rushing touchdowns and caught three passes for 31 yards and a receiving touchdown.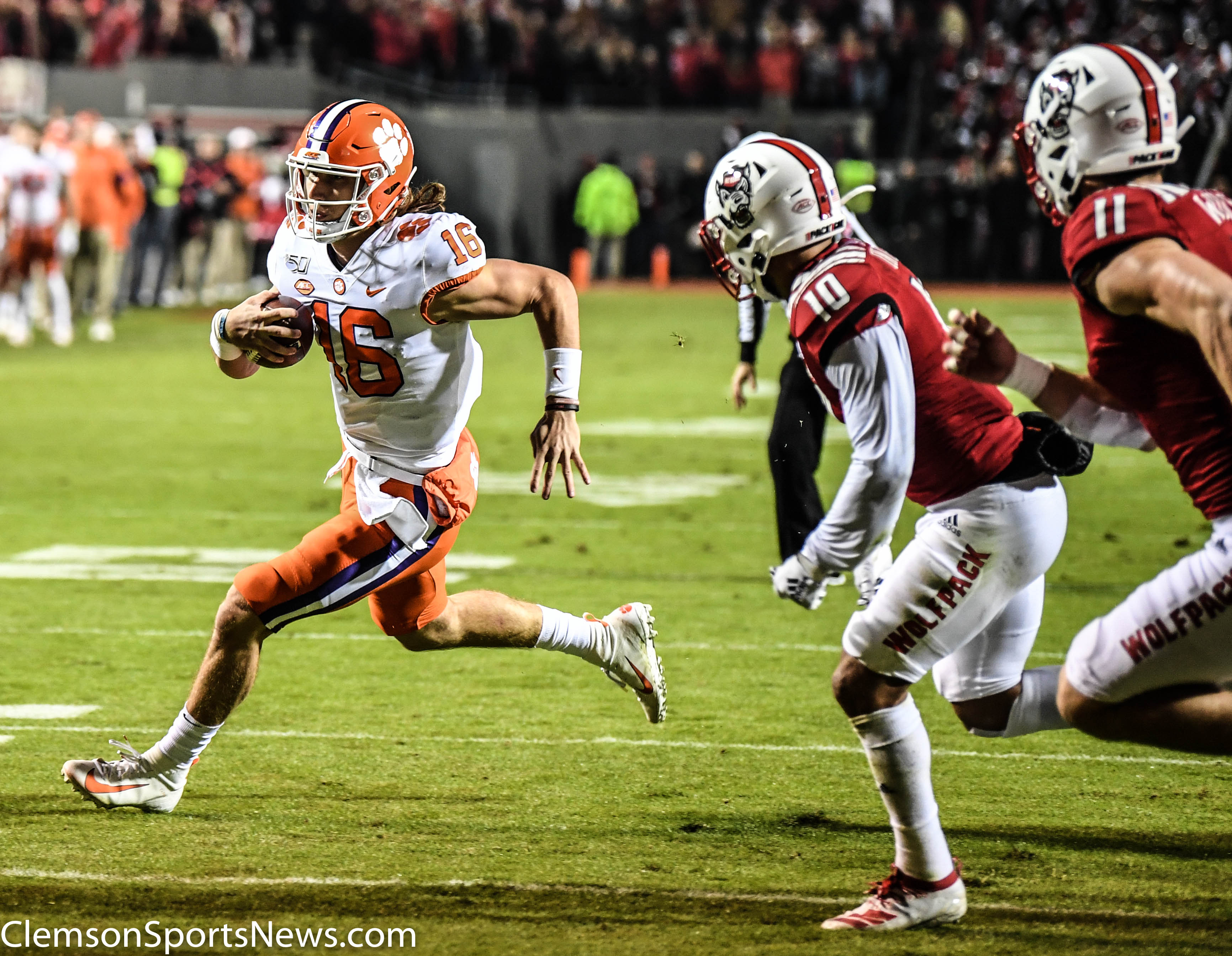 The defense was again stifling and allowed only 10 points and 7 of those came on long TD run. most of the night the Pack's ALL ACC candidate at punter was getting the workout of a lifetime. Clemson held NC State to 290 yards , making it now 10 straight opponents held under 300 yards of total offense this season.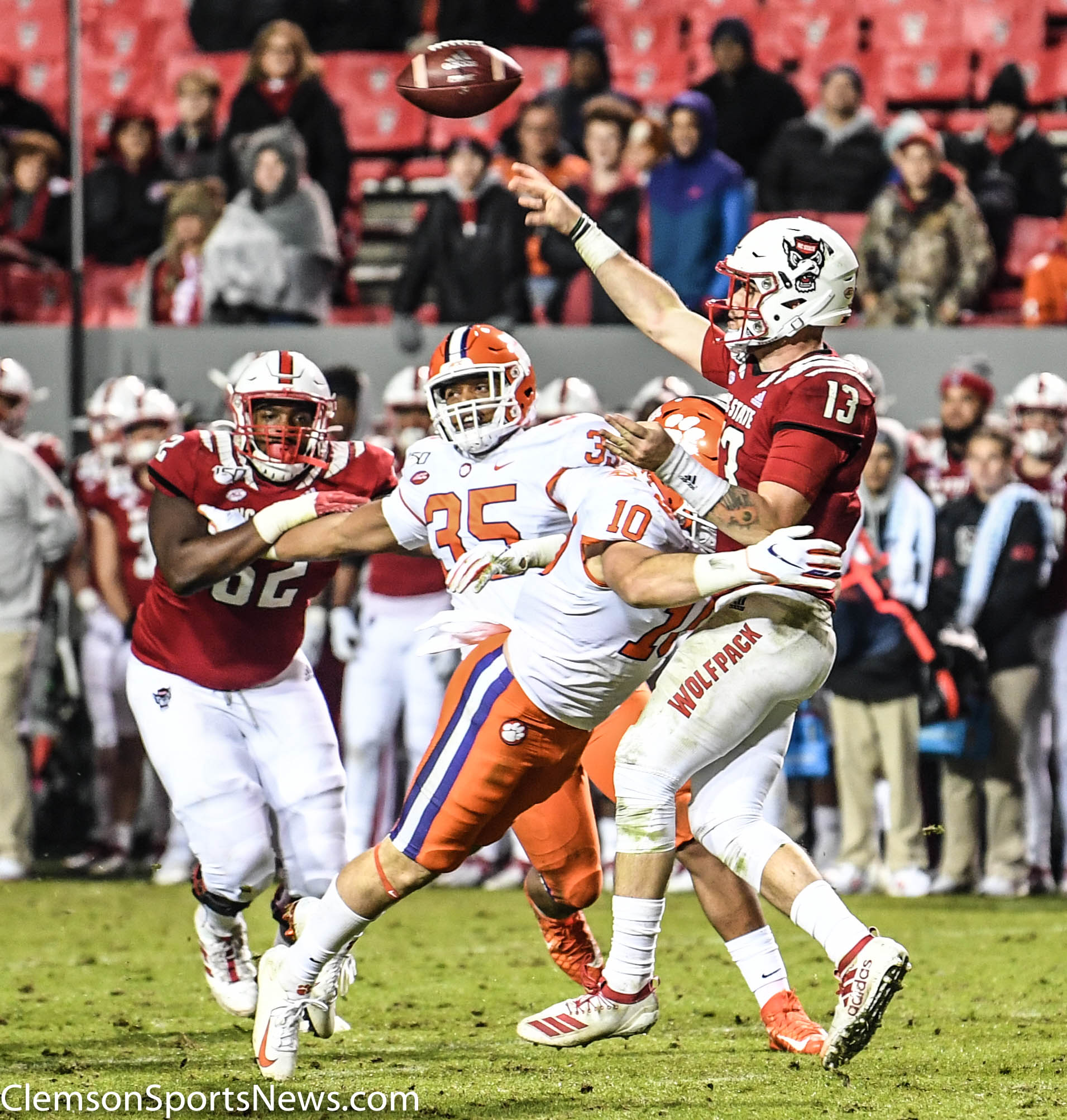 Not to be overshadowed #WRU continues the legacy here in 2019 and the teams top wideout Tee Higgins caught four passes for 73 yards including his fifth touchdown catch of the year… a 33-yard scoring pass in the first quarter.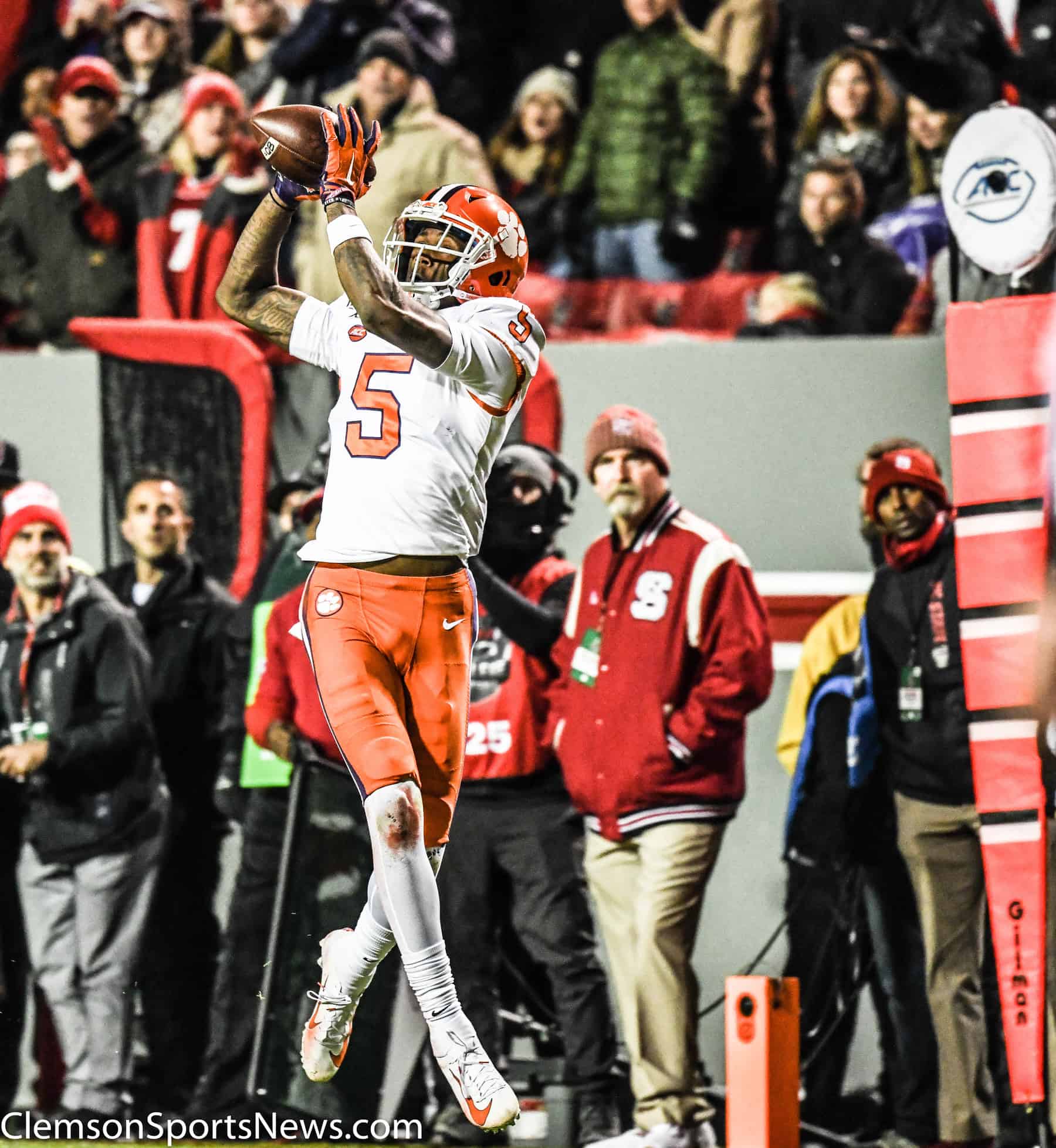 Clemson now moves on to opponent number eleven as Wake Forest comes into Memorial stadium for a 3:30 match-up. The Deacons are reeling after getting thumped in Blacksburg, Va in a loss to the Hokies. Clemson now the winners of 25 straight will be looking for number 26 and to finish the home season undefeated for a third straight season.