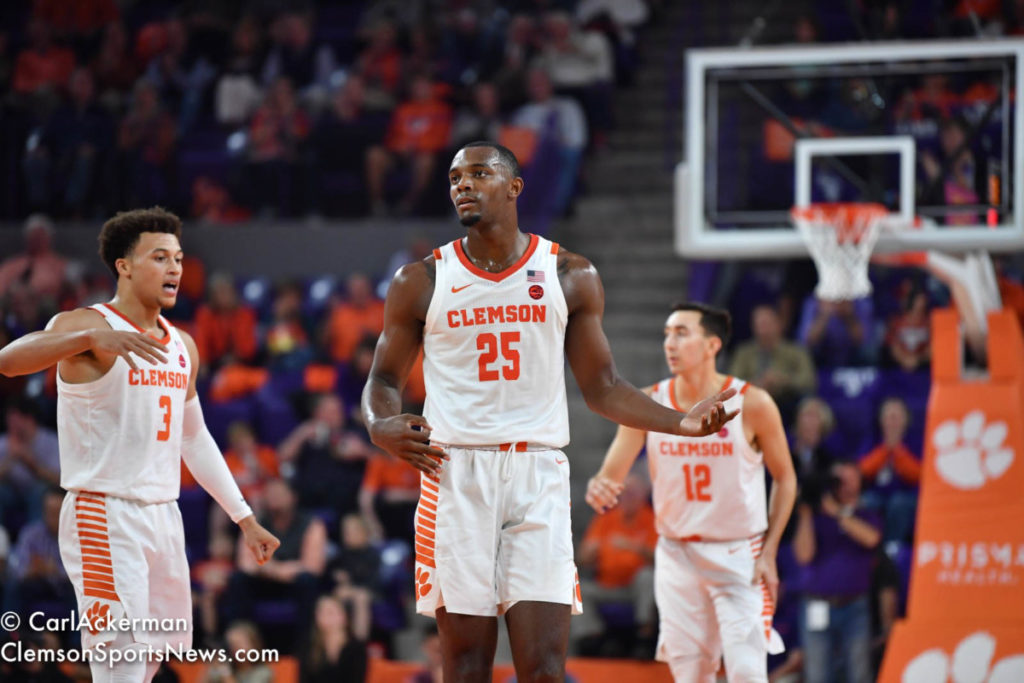 By: Zachary Wagner
Breaking the streak in Chapel Hill, knocking off not one, not two, but three top six nationally ranked teams inside of Littlejohn Coliseum. Sounds like a pretty nice 2019-2020 campaign for Brad Brownell and his Clemson Tigers Basketball Program, but Clemson fans were left wanting more, much more to be precise. The Tigers finished the season with an underachieving record of 16-15 and a below .500 record in the ACC at 9-11. Clemson was scheduled to take on Florida State in the quarterfinals of the ACC Tournament, fighting to secure a spot in March Madness, before the season was abruptly canceled due to the COVID-19 Pandemic.
So what can Clemson fans look forward to this season inside of Littlejohn Coliseum? The Tigers return three of their top four scorers from last season, including Aamir Simms who lead the team in points per game (13), rebounds, assists, blocks, and minutes played. Simms who recently withdrew his name from the NBA Draft looks to improve his draft stock and prove he is one of, if not the best, big man in the ACC.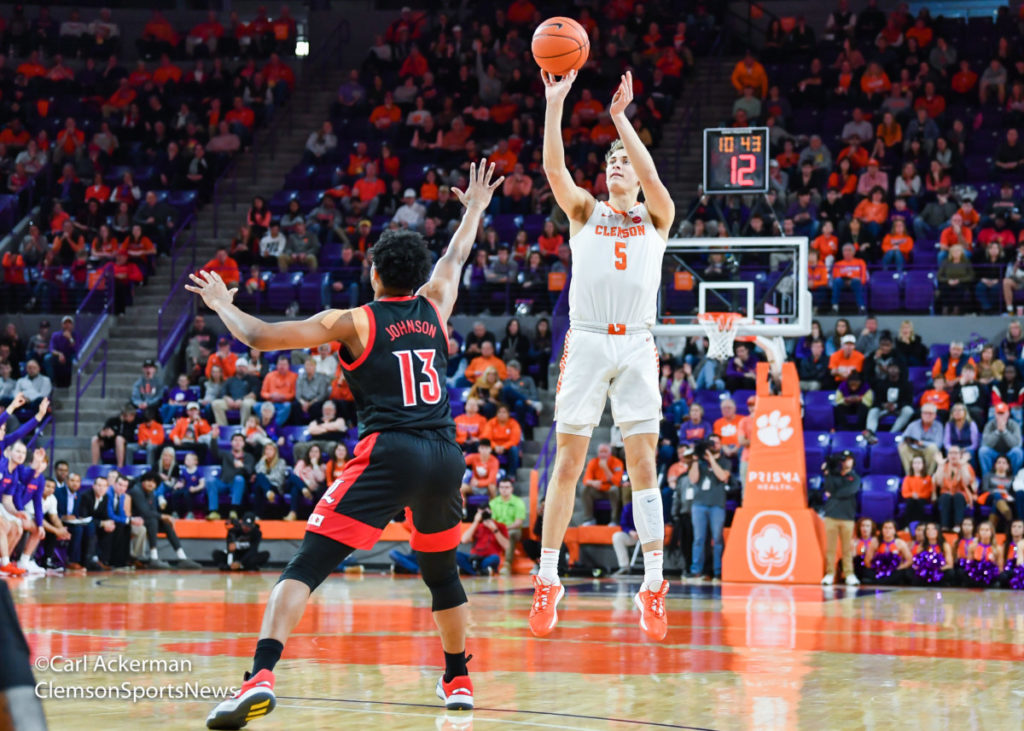 The Tigers also return John Newman Ⅲ, who averaged 9.5 points and dished out 68 helpers last season in the orange and white. Newman was known for his high flying dunks and getting to the lane, and drawing contact. Neman shot 72% from the free throw line, so look for him to really take strides in working on that aspect of his game.
Perhaps the most exciting player returning for the 2020-21 season has to be sophomore Al-Amir Dawes. Dawes showed signs towards the end of last season that he was ready to take the next step to become a threat for the Tigers. In the Tigers third win over a top six opponent of the season against Florida State, Dawes finished with 18 points, including the game winning layup with one second left on the clock. Look for Dawes to take the next step and be a second scoring option for Clemson this year behind Simms.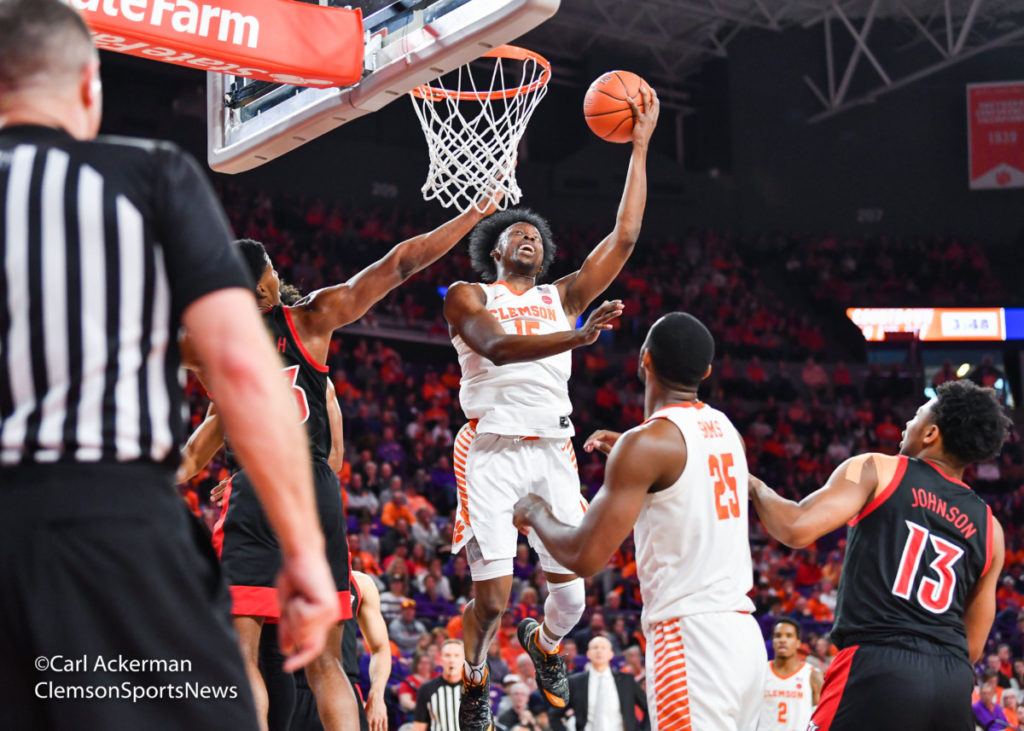 Clemson also returns Alex Hemenway, Hunter Tyson and Clyde Trapp. Combine that with Nick Honor returning from sitting a year out due to the transfer rule. The Tigers also bring in South Carolina Gatorade National Player of the Year in PJ Hall, the 10th ranked forward in the 2020 recruiting class, and the #1 overall prospect out of S.C.
This is a make or break year for Brad Brownell. There were grumblings for his name last year from fans and students alike after his team being on the bubble of the NCAA Tournament mid-February, before dropping three of the last four games of the season. Luckily for Brownell, he will have one of his deepest teams during his tenure at Clemson. Fully expect Clemson to battle for a top-three finish in the ACC and hopefully an NCAA Tournament berth.