Clemson and the NFL Draft
Thanks to the NCAA rule on allowing an extra year due to the pandemic, the Tigers have very few players even eligible for the NFL Draft this year. Clemson virtually brings back every defensive starter from last year, with the one exception being Derion Kendrick who opted to transfer.
In the 2020 draft, Clemson had 6 players drafted in the 7 round draft. This year, it looks like 5 Tigers have a good chance to be selected.
The first one is obvious. Trevor Lawrence has long been deemed the #1 pick in this year's draft. It looked like the New York Jets for the longest time until they messed up and won a game, basically handing the #1 pick to the Jacksonville Jaguars. Newly-wedded Lawrence will be the first name called on Thursday and will be a Jaguar. (Better for tax purposes).
Travis Etienne will more than likely be the 2nd running back off the board, as well as the 2nd Tiger to be drafted. Etienne could have gone last year but would probably not have gone as early as he will this year. He spent his senior year working on his game, and improving his pass catching skills and his blocking. Its possible that the Jets may take him in the 1st round with the 23rd pick, but don't be surprised if he joins Trevor in Jacksonville with the 1st pick of the 2nd round.
Amari Rodgers came on strong his last year at Clemson and improved his draft stock. Where might he end up? There is no telling right now, but this is a deep, deep wide receiver group this year. He could go as early as the second round but most likely see his name called in Round 3. His dad, Tee Martin, is now on the Baltimore Ravens and Lamar Jackson could certainly benefit from having Rodgers as a new target.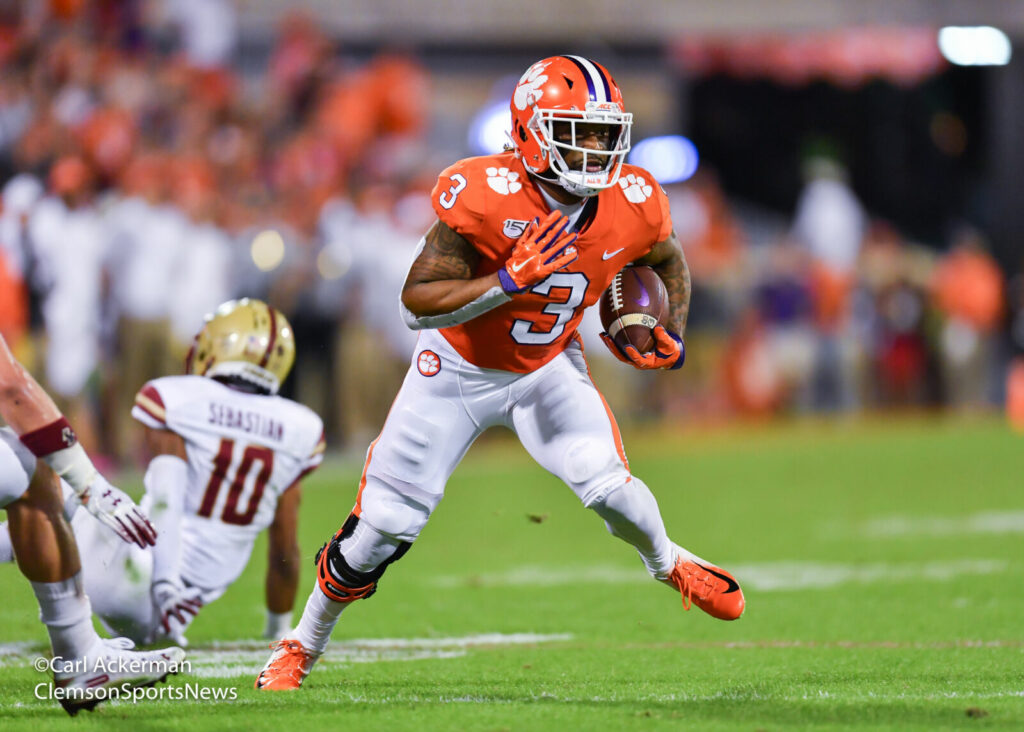 Jackson Carmen is a solid left tackle coming out and in a great position as several teams need offensive linemen. Another year at Clemson might have improved his draft stock as he will probably not go in the first 3, maybe 4 rounds. He could, however, end up mid to end of the 4th. Several teams are in need of linemen, and depending on previous picks, Carmen could end up at Clemson west with the Las Vegas Raiders. There are others, but bank on Carmen being on the offensive line of someone NLT the 5th round.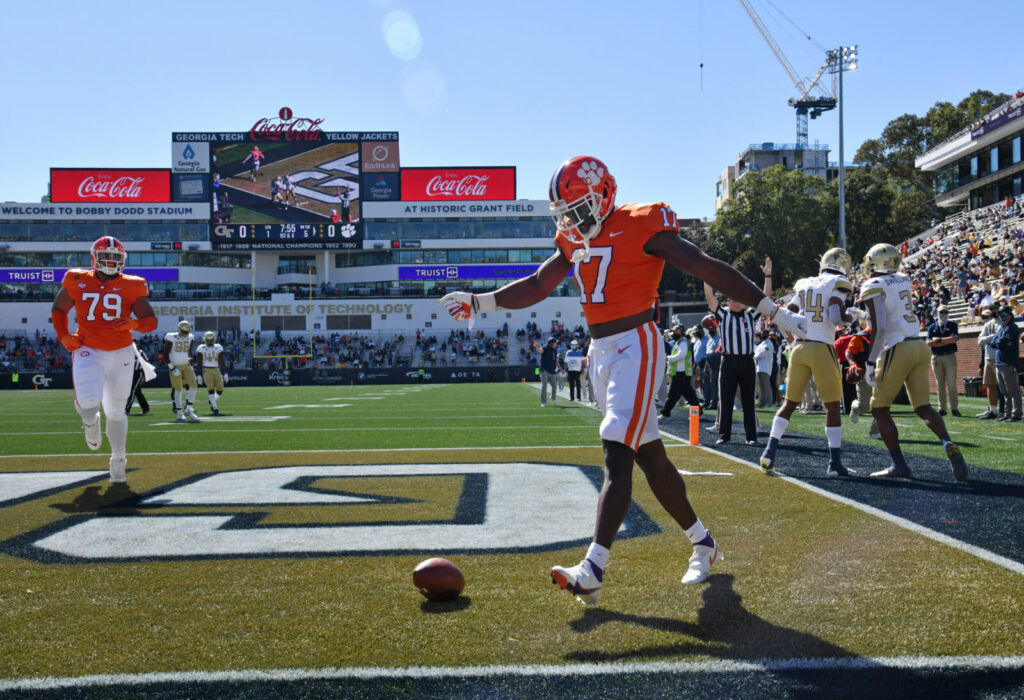 Cornell Powell certainly came on his senior season. He could have easily transferred but he stuck it out. Injuries to Justyn Ross, Frank Ladson and Joseph Ngata opened the door to increased playing time and he made the most of it. NFL teams really only have one season of tape on Powell, but the potential is there. His senior season, he managed 53 receptions for almost 900 yards and 7 touchdowns. Powell looks to be drafted no earlier than the 4th, maybe 5th round. He will be on an NFL roster come August.
On the defensive side of the ball, Clemson simply brings all their talent back for another year. Next year might be a different story.