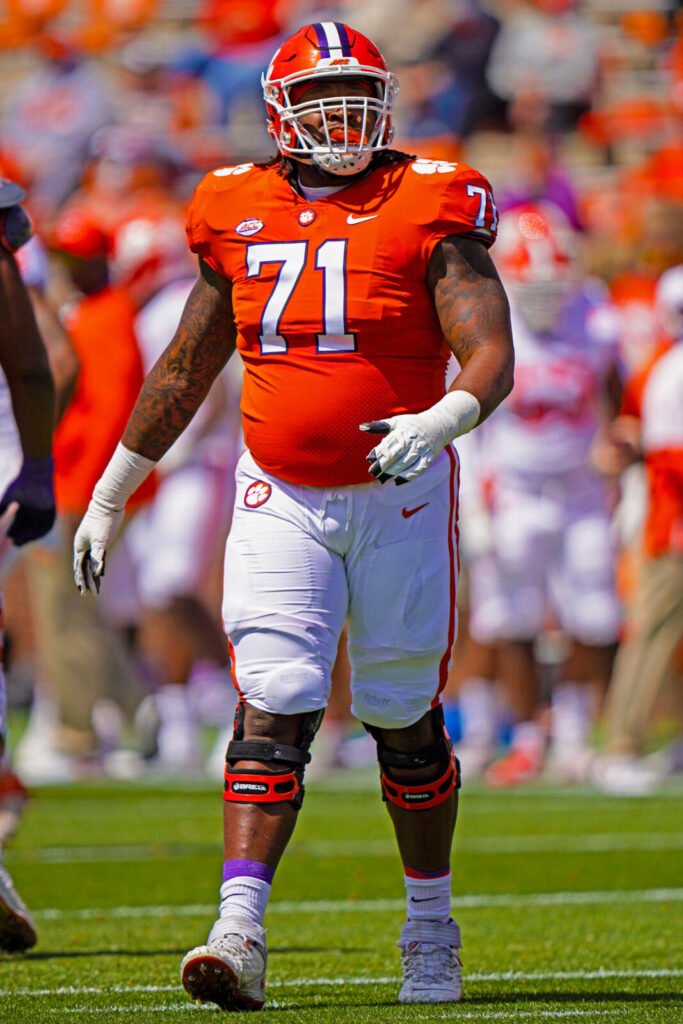 Offensive Line
Clemson has skill players galore in 2021, but the offense goes as the offensive line goes. The Tigers have recruited pretty well the last few years and the 2021 version should be one of the best in recent times.
In 2019, the offensive line haul brought in ONE 4-star OL in WIll Putnam. Hunter Rayburn (3-star) and Kaleb Boteng (transferred) were the next two highest ranked linemen in this class, and then 2-star Mason Trotter. This was the class that came in with prospects that were more of a "get them in and train them up" group of linemen.
In 2020, the tide began to turn with incoming 4-star offensive linemen Walker Parks, Paul Tchio, Mitchell Mayers, Bry Tucker and 3-star John Williams. Without question, one of the best offensive line classes the Tigers have put together in a long, long time.
In 2021, the haul got even better. 5-star OT Tristan Leigh headlines this class. A monster of a tackle, Leigh is about 6-6 320 at last check, and showed a mean streak last year, something the Tigers desperately need. Joining Leigh in this class are 4-stars Marcus Tate (6-5 315), Dietrick Pennington (6-5 326), and Ryan Linthicum (6-4 275).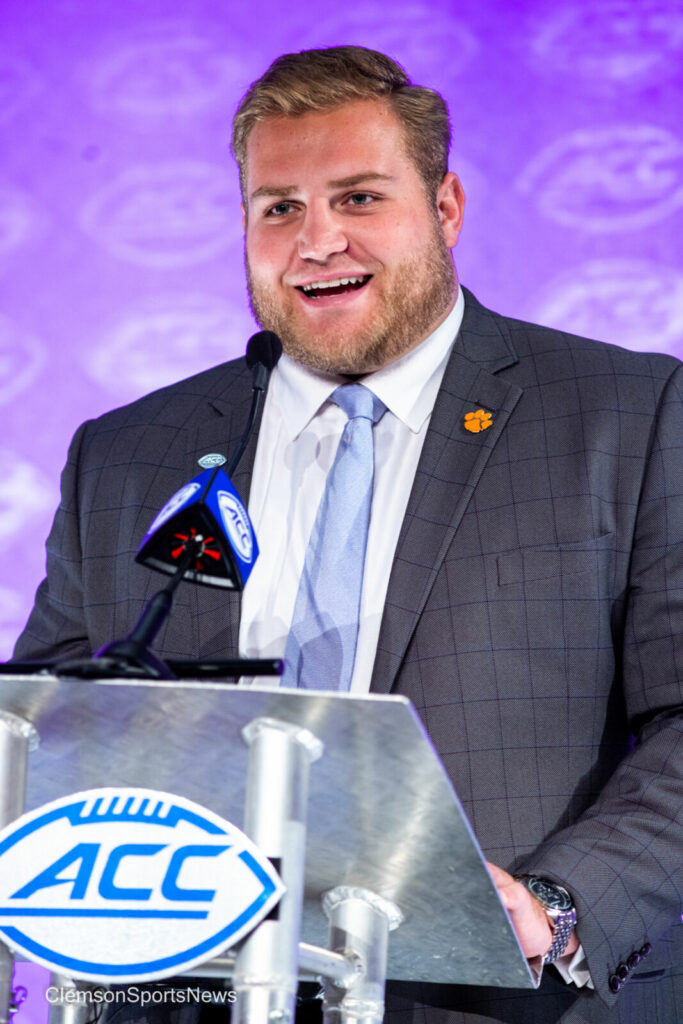 In the last two classes, the Tigers have reaped 1 5-star, 8 4-stars and 1 3-star. The talent is there, but is it ready to step in?
The starting lineup for the Tigers should be a solid one. They return three starters off the 2020 offensive line. Jordan McFadden (6-2 300), Matt Bockhorst (6-4 315), and Will Putnam (6-4 300) bring solid play to the line and the talent behind them will be fighting it out for the other two positions. Clemson lost Jackson Carmen to the NFL and Cade Stewart to graduation, leaving one OT position and the center position up for grabs.
Pre-fall practice, McFadden looks to move over to left tackle, leaving Parks as the favorite to move into the right tackle position. Parks came on strong at the end of the year and looks to bring "meanness" back to an offensive line that played soft at times. The center position looks to be a toss up. Competing at the position is Rayburn, Linthicum and cross-training Putnam and maybe Bockhorst. This is probably the most "up in the air" position and the staff will look to get it solidified sooner than later early in fall practice.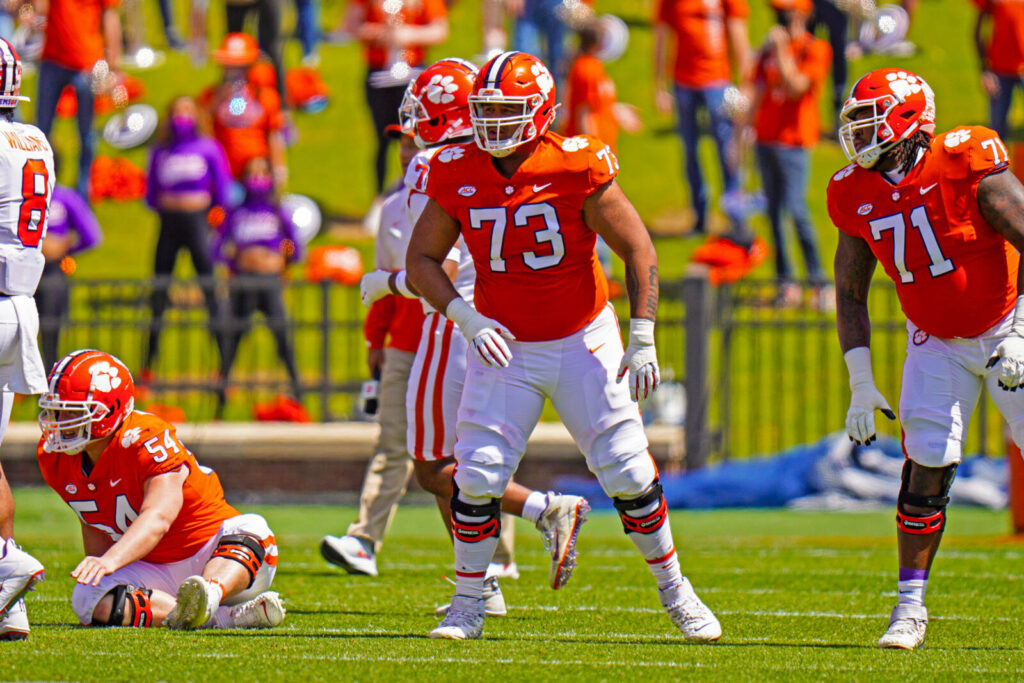 Bottom line, Clemson has a lot of physical talent on the offensive line and is 2-deep. Coach Caldwell has his work cut out for him in working these guys and find that chemistry. There has to be an urgent calling to keep opposing defenses off the Clemson quarterback.
Projected starters: Jordan McFadden OT, Matt Bockhorst (OG), Hunter Rayburn (C) , WIll Putnam OG), and Walker Parks (OT)