It's about that time to put pen to paper (so to speak) and lay out the prediction for the Clemson-Ohio State football game. Buckeye fans went ballistic when Dabo Swinney put their beloved team at #11 in the Coaches Poll. Welp, if they saw this prediction, they would REALLY go over the edge.
There are so many factors in why this prognostication is what it is. None of them really favor Ohio State and here is why.
Yes, the beef now is "But OSU only played six games, they aren't worthy." No one wants to hear this, but we as fans have no control over it, so, it is what it is.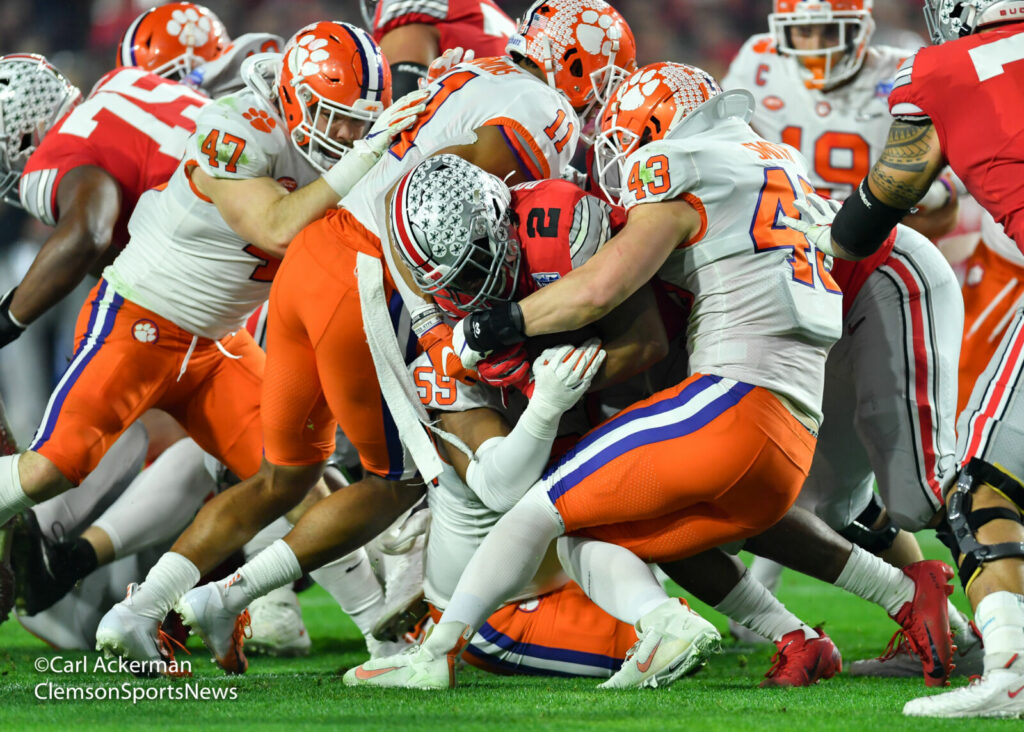 What it really is is this really does is give Clemson an advantage over the Buckeyes. When you think about it, think of the extra five games Clemson played that they were able to continue to build depth, to coach and develop. Players like Kane Patterson, Malcolm Green, Tyler Venables, Justin Mascoll, and yes, DJ Uiagalelei were able to get reps that a lot of Ohio State players did not get. Can anyone name the backup quarterback for Ohio State?
Let's run through a couple of quick numbers for Justin Fields. Ohio State played a six game schedule. Against four teams with a combined record of 12-21, Fields was great. He was 89-107 for over 1100 yards, 13 touchdowns, and no interceptions while being sacked 10 times. Against the two teams that had a heartbeat, he was 30-57 for a little over 400 yards, two touchdowns and FIVE interceptions, and was sacked 8 times. In the last game against Northwestern, Troy Sermon ran for over 300 yards, and this was simply because Fields was ineffective and Northwestern does not have four and five star talent across their defensive line..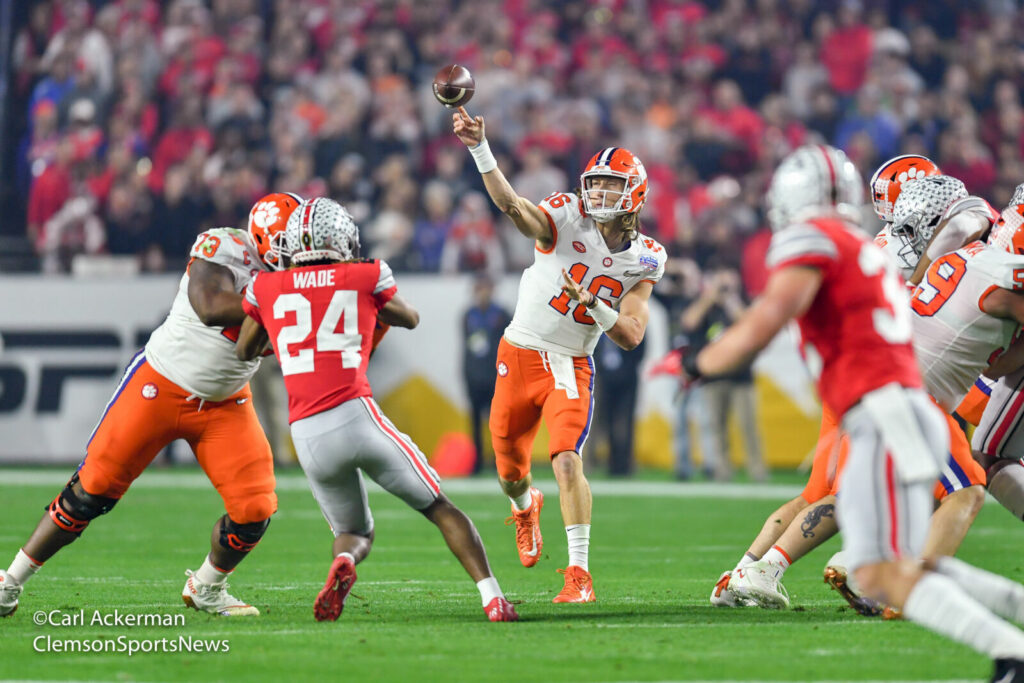 Now don't think OSU is going to be a pushover. There is talent all over the field. Justin Fields is a talent, Chris Olave is a threat every play. Master Teague and Trey Sermon are both very good running backs. The Buckeyes offensive line is solid. However, they haven't faced a defense as talented and deep as the Tigers. Let's get real. Trey Sermon had over 300 yards rushing against Northwestern, 513 total yards, and…..drum roll…….the team scored two touchdowns and 22 points. Look familiar? In the game last year, in the first half against Clemson, it was similar stats.
Ohio State is ranked 34th in total defense after six games. Clemson is ranked 6th after playing 11 games. Fields has been sacked a LOT this year, 18 times in six games while also throwing 5 interceptions. On the other hand, Lawrence has been sacked 13 times in 9 games, while throwing only 4 interceptions. Advantage: Clemson.
There is no Jeff Okudah, no Chase Young. The Buckeyes lost all four defensive line starters from last year. As stated earlier, this team is talented, but they didn't start their season until October 24th. By this time, Clemson was 5-0 and far ahead of the curve. Game reps count. Depth counts.
The Clemson defense went through some rough times with injuries. The Notre Dame game served the same purpose as the Syracuse game in 2017 and the one-point loss to Pittsburgh in 2016, wokeness. The Tiger team that lost to Notre Dame was beat up and battered. Three weeks without a game, and this team has recovered. The leader of the offense returned healthy after missing two games due to illness. Lawrence was 63-95 for 920 yards and 5 touchdowns.Clemson outscored Pittsburgh, Virginia Tech, and Notre Dame by 131-37, giving up only four touchdowns.Lawrence is ranked 11th in the country in passing efficiency. The best quarterback the Ohio State defense faced was Sean Clifford of Penn State, ranked 50th. Clemson has faced SIX quarterbacks ranked in the top 47. Who is battle tested and who isn't?
Coach Ryan Day can get mad. RB Trey Sermon can call Dabo "weenie" and Buckeye fans can raise cane about the SEC officials all day, but in the end, talent and coaching will prevail. Clemson is a 7.5 favorite going into the game. Brent Venables will continue to steal the signs of the Ohio State offense and Fields will wish he was looking at the Northwestern defense. Granted, he was nursing a sore thumb, but Fields is going up against a healthy, hungry defense.
Clemson will have its way with Ohio State and pull away at the end.
Clemson 45 Ohio St 24