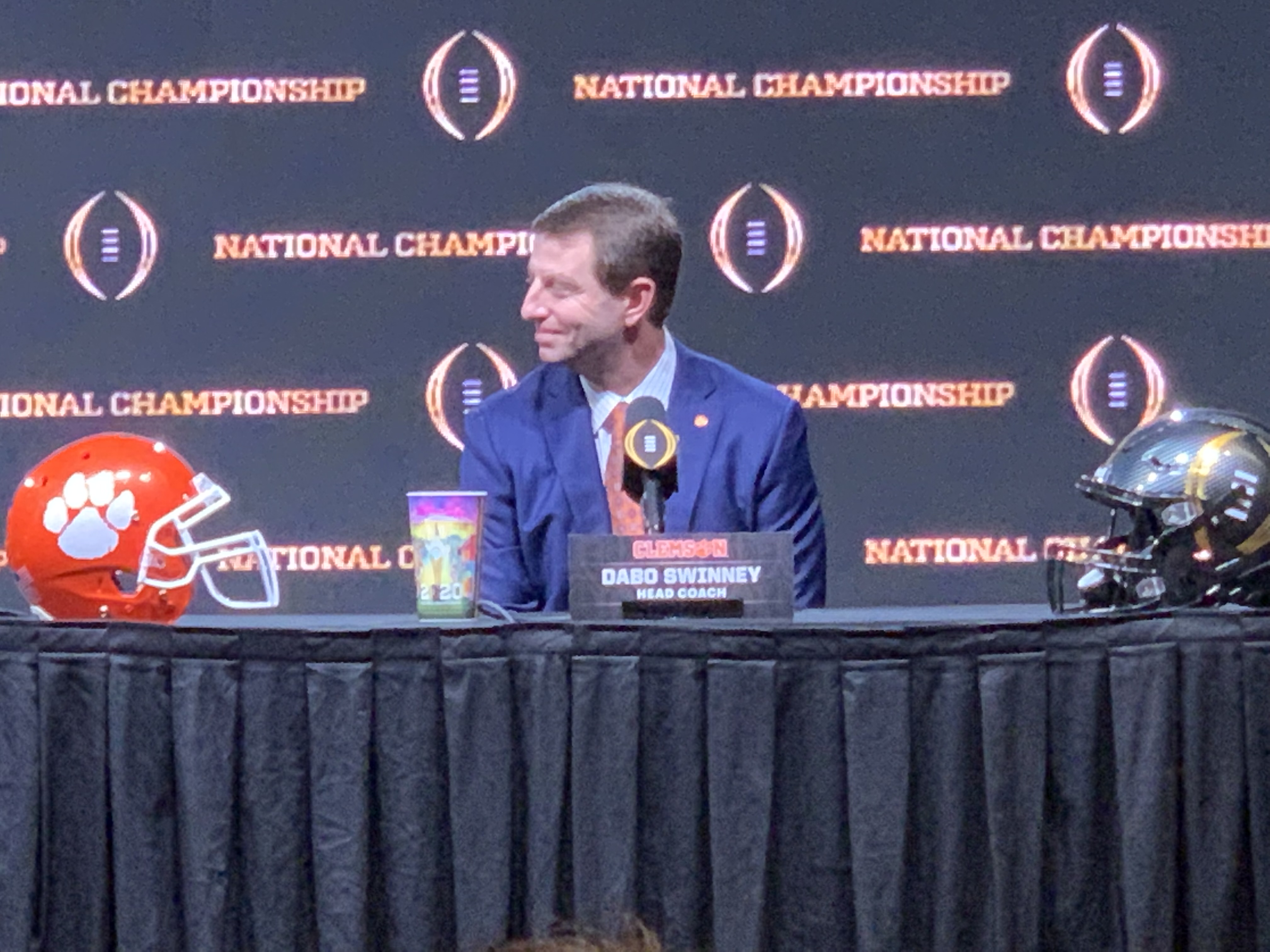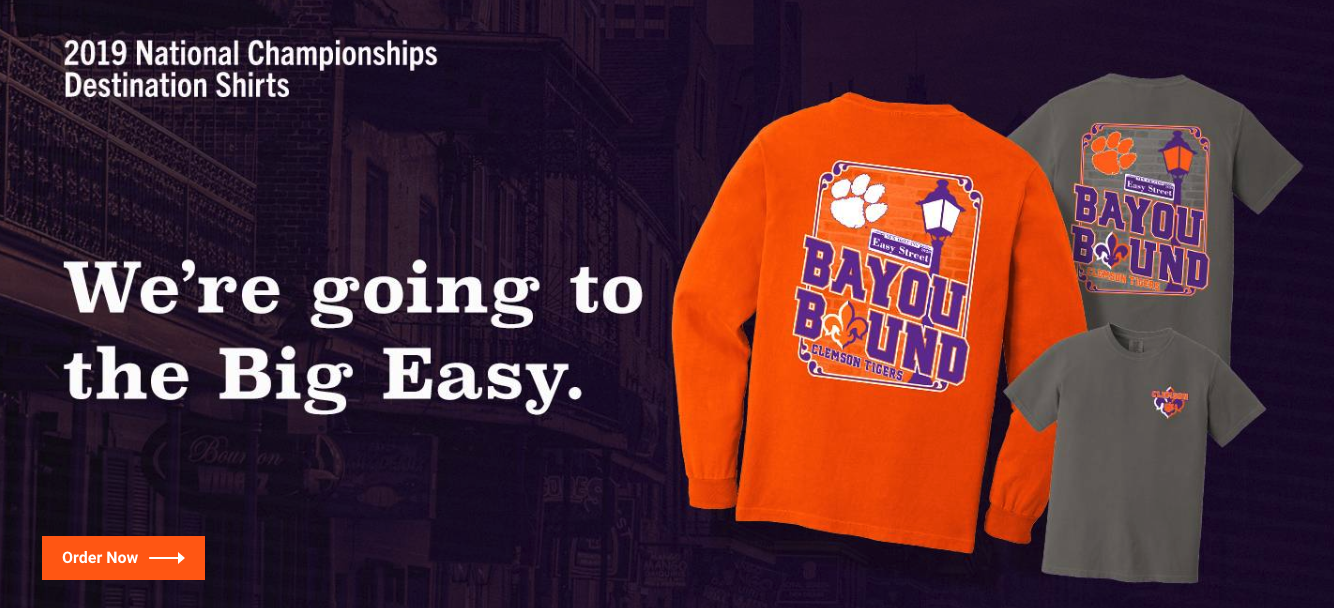 Swinney-Orgeron Press Conference
Sitting in the Dabo Swinney-Ed Orgeron press conference, and looking up at the stage to see the coaches, it wasn't hard to notice who has been there and who hasn't. Both coaches have been around college football for a long time.
Coach Swinney has been doing these kinds of press conferences at championship games for a while now, while Coach Orgeron looked a little on the uneasy side. This is probably because he is more comfortable in shorts and sweats on the football field coaching than dressed up in a coat and tie answering questions.
How is Coach Orgeron preparing his team psychologically for this big game? "We talked about we have to prepare to beat Clemson, one game at a time, just like we have done. We have trusted the process. Today is focus Friday. They guys are getting excited. They are getting antsy. I can feel it. I'm getting antsy too. But I think we have to continue to work up through game time. They are going to make plays, we are going to make plays. We have to work for 60 minutes and focus on winning the game and not worry about all the other stuff, block out all the noise just like we did all year."
Coach Swinney was asked about motivating his team for the upcoming battle. "Well, I mean, this is 2020. I don't have to give them anything. They just get woke up in the middle of the night with break alerts. I mean, the information is overloaded into their world today. SO I dont't have to give them anything. They see it. They hear it. It's a constant – they know."
It is well known that rain hampered Clemson's ability to practice outside at Tulane University while LSU did practice inside the Saints indoor facility. Dabo opted to practice in the ballroom of the hotel where the team is staying. "Yeah we might have had the best practice we had all year. We had the same opportunity to go to the palatial Saints facility. It's just crazy how people put these narratives out there right away. We had the same exact opportunity to go there, but we were going to have to change our schedule and just didn't want to do that, and obviously the weather was nasty so it was great. I mean, it's massive, and this was — it was a Thursday practice for us, and our Thursday practices are of kind of jog-through anyway, and this was practice nine, day 10 in a row that we've been together, so it was even lighter than that. It was a lot of fun, it was great energy. I mean listen, both these teams are ready to play. You can only practice so much."
While Dabo constantly praised LSU for the complete team they are, Coach Orgeron had a few thoughts on Clemson as well. "Well, first of all, Brent Venables, I have a lot of respect for him. You watch their tape, they're in the right place at the right time. He knows how to attack protections. They use that No. 11 (Isaiah Simmons) in great spots. We've got to know where he is at all time. But you know the team that we played, we played some really good defenses, and our guys have done a good job. Obviously with our offense, we have seen new defenses that we haven't practiced against sometimes. Sometimes we've seen the same defense.
I think this game is going to come down to adjustments made during the game. But when it comes down to coaches making the proper calls, I think we have an advantage of this year more than any other team I've been with, that Joe can execute those plays, and we put playmakers in space and let them play." Sort of like what Trevor Lawrence can do with his playmakers.
Let's put everything in a nutshell. LSU is unbeatable because they have Joe Burrow. LSU will have a decidedly home field advantage with the crowd probably 75-25. (It does make a difference sometimes). LSU won all the major awards, including the Heisman and the Joe Moore award for best offensive line. LSU is expected to put up 500 yards passing on a Clemson defense ranked #1 in pass defense. Nevermind all this, 97% of bettors in Las Vegas are betting on LSU with the -5.5.
It's a good thing the game is played on the field between the goal lines and not in a press conference.
Brought to you by :