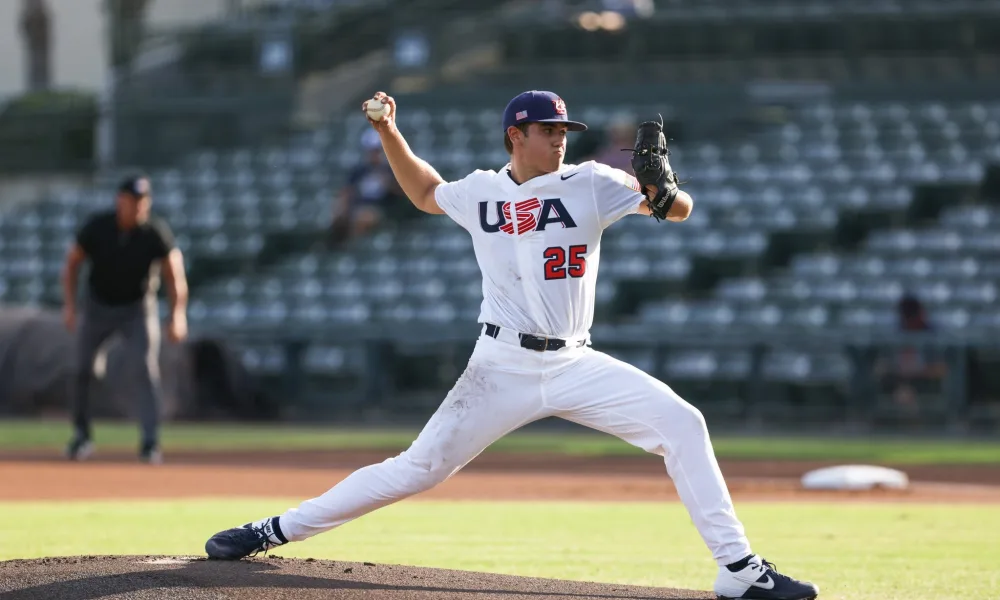 Clemson, SC
Two more additions to add to the upcoming 2022-23 baseball roster as the Tigers pick up commitments from two former Michigan baseball targets now Clemson bound. The staff and newly hired head coach Erik Bakich are reaching back into the groundwork laid while at Michigan and selling former players and recruits on Clemson. Announced the commitments of pitcher Joe Allen and Rockville Centre, NY shortstop Nolan Narwocki.
So far that makes four total players to make the decision to join their former coach/recruiter in the upstate of South Carolina. Also the Tigers just hired a new baseball recruiting director (Nick Schnabel) recently and expect things to continue to be very fluid with more attrition expected on the current Clemson roster and more in roads made to players with ties to Bakich's time with the Wolverine's.
CSN will bring you updates here on a daily basis… So stay tuned here at CSN and join us on Twitter @ClemSportNews.