A day after the Clemson Tigers got a commitment from one of the best quarterbacks in the country, they corralled an up and coming tight end prospect out of the state of Texas.
Rivals 4-star TE Reid Mikeska, 6-5 230, picked the Tigers among his 43 offers. Although he doesn't have eye-popping numbers, 43 programs must know something. Among his offers are Alabama, Florida, Florida State, LSU, and Tennessee.
As a junior, Mikeska had 24 catches for 229 yards and 4 touchdowns. These aren't gaudy numbers, but he is the type of player that gets the job. Mikeska gets after it in the run game, routinely making the blocks that open up the running game.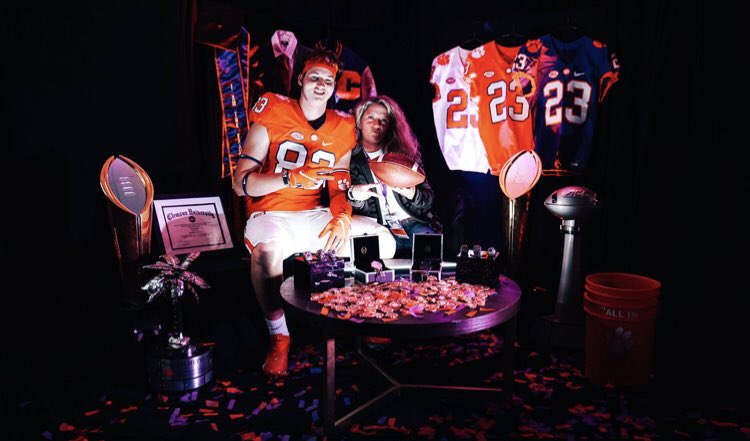 "Reid Mikeska is one of the best in class and can easily be NO.1 on the list of Elite 11 Tight Ends in Texas he can do it all, he is a vertical threat, and can gas people downfield and make his way into the endzone. Is a nasty blocker, that can go all the way in till the whistle is blown, or in till the defender is on the ground, whichever comes first. Will be a dominant force next season and in college." — TDRecruits.com
Mikeska becomes commitment number three for the Tigers in this class. It's just the beginning.
"Listed at 6'6 230. Athletic, aggressive TE/H with elite length and a frame to add body mass. Displays good hands, big catch radius, physical runner after the catch, and good body control. Runs well. More than a willing blocker that plays with good physicality and contact explosiveness. Works to finish. Has the physical/athletic tools for real upside as he adds bulk and strength…" —– Tom Luginbill, National Recruiting Director, CFB Analyst, ESPN/ABC