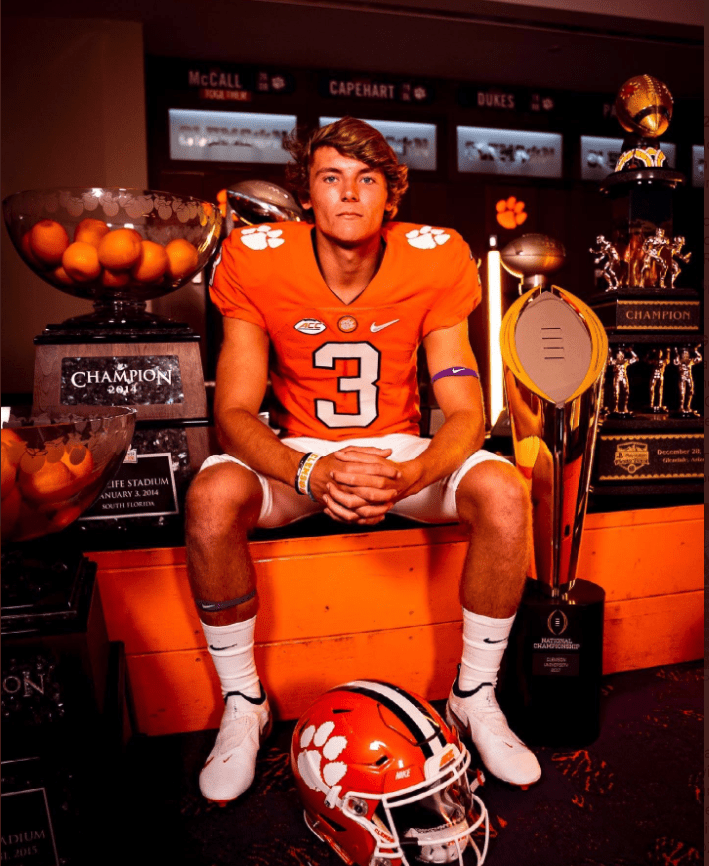 In a bit of a surprise, Clemson picked up a commitment today from one of the top kickers in the country. Robert Gunn III of Largo, Florida, visited over the weekend and liked what he saw. Gunn became the 5th commitment in Clemson's 2022 class.
According to the kicking website Kicking World —
"Robert is without a doubt a Power 5 FBS scholarship-ready kickjer/punter and the best 2022 kicker in the country. I believe he will be kicking in the NFL one day. He secured 4 early FBS scholarship offers from FAU, Army, Navy, and the Air Force, before landing a Texas offer on 6/6/21, followed by a Clemson offer on 6/12/21 after an impactful Elite Retreat weekend with the Tigers."\
They went on to provide further information:
"Robert has received extensive interest from various top-tied programs across the country. He now kicks field goals off the ground and has massive kickoff leg; 75 to 80+ yard kicks with 4.1-4,3 second hang times routinely and even cranked out a 76 yard/4.5 kickoff, an all-time record, at our March 2021 Orlando event."
Last year, in a limited season, Gunn had 19 kickoffs with 16 touchbacks, while punting 6 times for a 44.2 average and 3 within the 20. It will be interesting to see what he does in a full season.