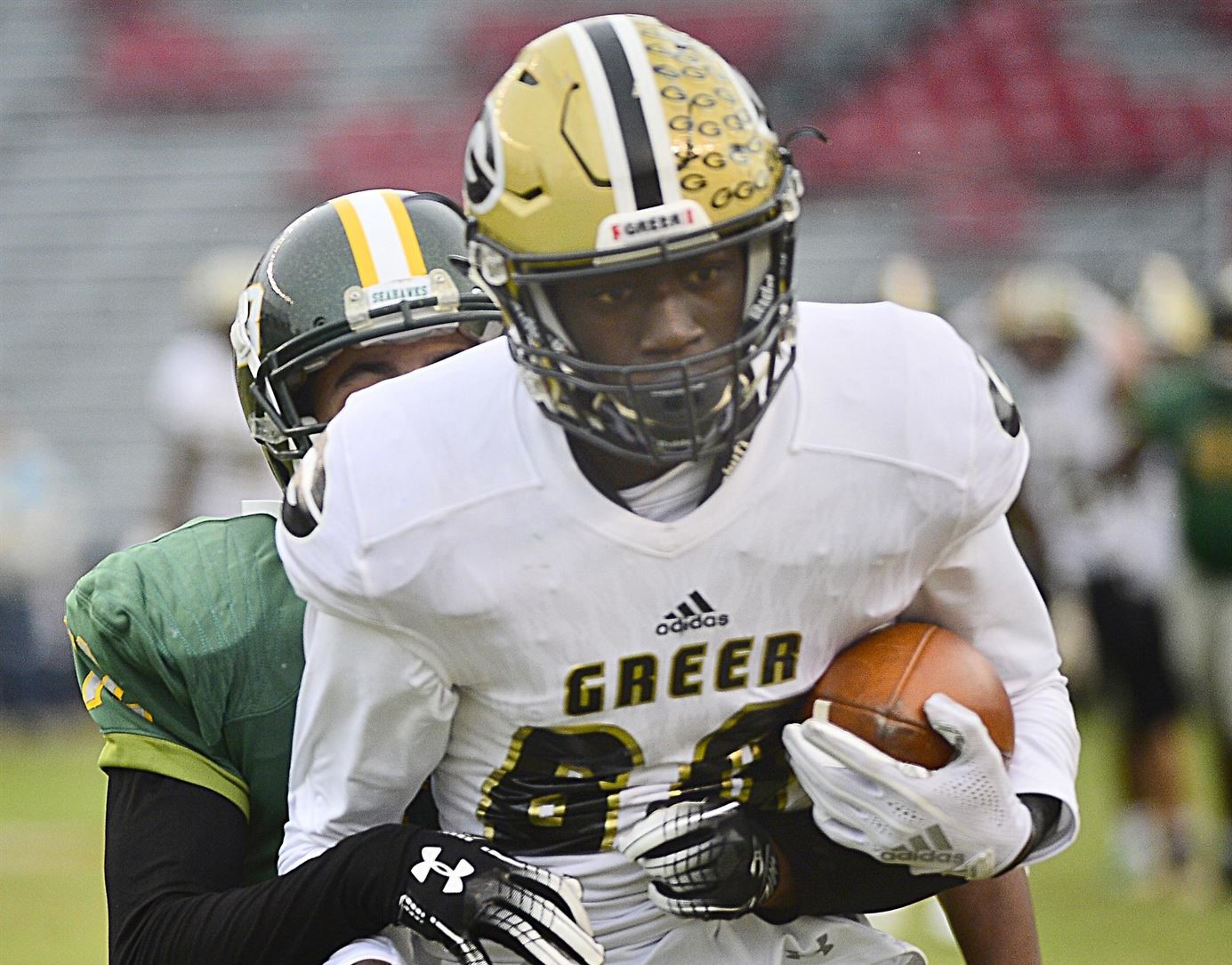 Future Prospect: Jaleel Skinner
By: Neil Burnett
The Clemson Tigers are arguably WRU in college football. You know the history, the players, the production, the salaries, etc, etc. In the 2020 class, the tigers are bringing in two outstanding WR's in 4-star EJ Williams and 3-star Ajou Ajou. Williams is a little more polished but the physical talent of Ajou Ajou is intriguing.
The 2021 class of WRs has two committed, for the time being: 4-stars Dacari Collins and Beaux Collins. The tigers are in the final two of Troy Stellato, a 4-star WR out of the state of Florida. Clemson is battling Ohio State for his services. The train just keeps rolling and it's an embarrassment of riches.
Here comes 2022 and another interesting prospect has emerged in the state of South Carolina. WR Jaleel Skinner is 6-5 210 going into his junior year at Greer High School, located in Greer, SC. 247 has Skinner as the the #1 prospect in the South Carolina 2022 class going forward as well as the #10 rated WR in the nation.. While there is still two years of high school ball to play, Skinner has all the physical tools.
Skinner had 16 receptions for 254 yards and two touchdowns.Greer lost their quarterback freshman sensation from last year who transferred out, so Skinner will be a key target for whoever takes over the reigns at QB.
What does Skinner bring to the field? "They are gonna get a workhorse that's gonna put his all in every time I'm on the field. I am a big WR that is a go-getter and can run any route. I believe I can play any position where I'm needed on the field. I've been working a lot on polishing my routes and working on my foot work."
Is Clemson one of his suitors? "I have talked to Coach Grisham a few times.Clemson fits what I'm looking for in a school but I also believe some other schools fit as well. Clemson has a very strong fan base, great academics and a great family feel. As of right now, I don't really have a favorite." Clemson has a great reputation for putting players into the NFL. There is one right in their own backyard to keep an eye on. CSN will be following Jaleel Skinner the next two years to see how he and his recruitment develops.