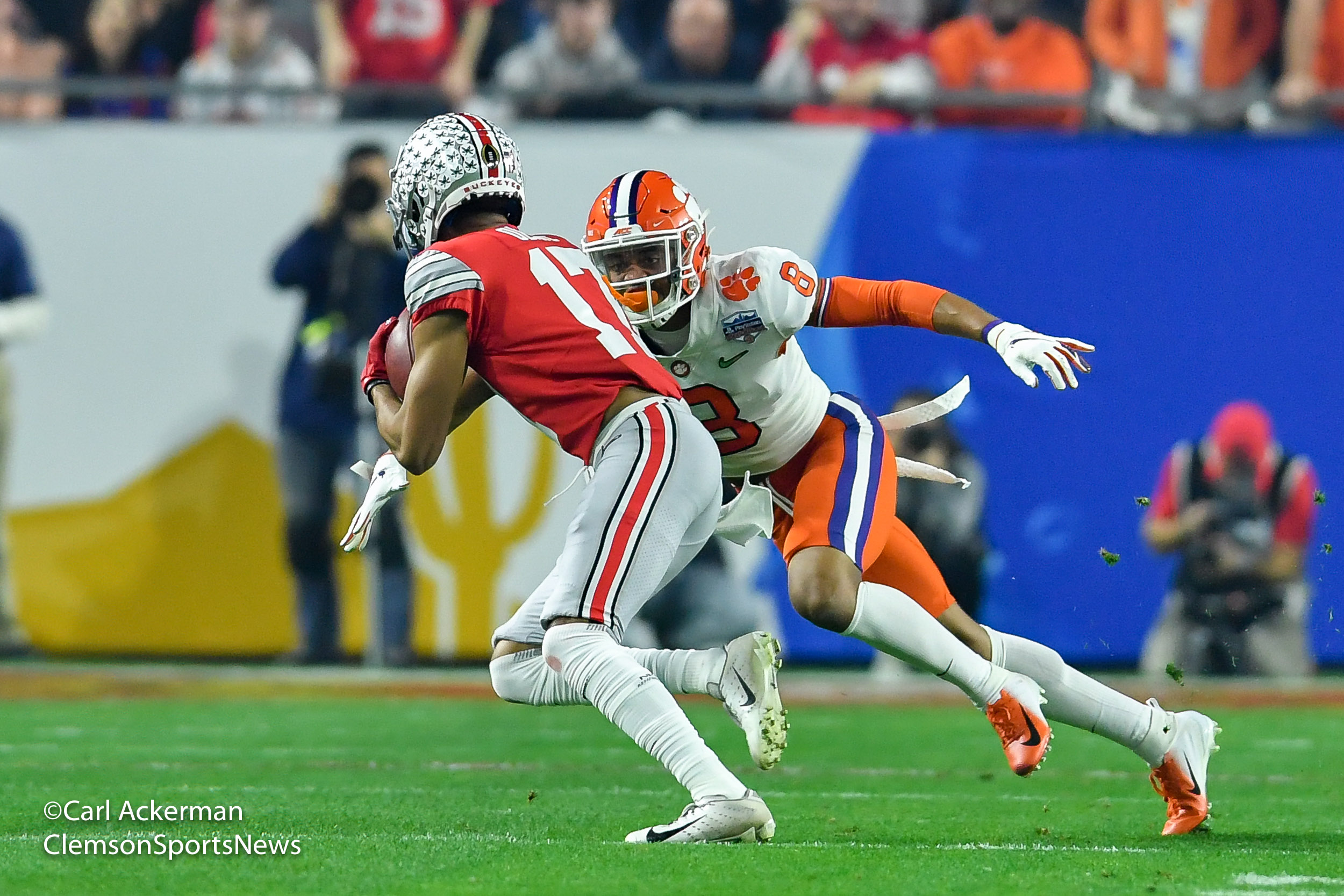 Clemson's A.J. Terrell was a surprise pick in tonight's NFL draft, going 16th to the Atlanta Falcons. Projections had him going a little later in the draft.
Terrell was a solid cover corner for the tigers, making a name for himself in the National Championship game against Alabama when he scored the first Clemson touchdown on a pick-6. Terrell came to the Tigers in the 2017 class as a 5-star cornerback and did not disappoint.
As a 3-year player for the tigers, Terrell was credited with 107 career tackles, 20 pass breakups, and six interceptions while playing in 1,827 snaps in 44 games. He hails from Atlanta, Georgia. Hometown guy coming home.