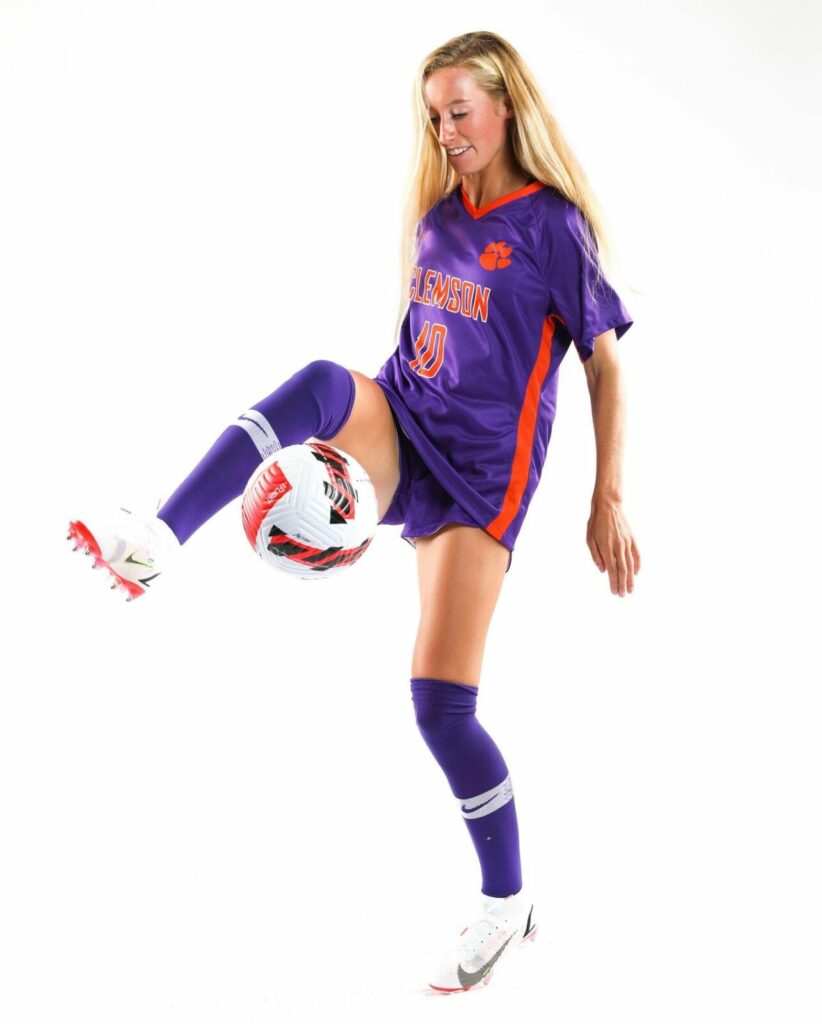 CLEMSON, S.C. – Sophomore Megan Bornkamp and freshman Renee Lyles have been honored for their stellar efforts this season by Top Drawer Soccer. Bornkamp was the sole All-American on the roster this year and found her name on the Top 100 players list of 2021 at No. 47. Lyles saw great success in her first year for the Tigers and was named to the Top 100 Freshmen list at No. 35.
Bornkamp has garnered many awards this season, including becoming a United Soccer Coaches two-time All-American and First Team All-Atlantic Region, First Team All-ACC, ACC All Tournament Team, Preseason All-ACC Team, CoSIDA Academic All-District Team, Academic All-American and now solidifies her spot as a top 50 player in the country according to Top Drawer Soccer.
As a center back, she led the team in goals this season with 10 and registered 30 points for the Tigers throughout the season, also a team high. Bornkamp was third in the ACC for total assists, fourth in points per game, fourth in total points and seventh in goals per game.
Lyles adds the Top Drawer honor after being named to the All-ACC Freshman team for her impressive rookie campaign. Lyles netted seven goals, tied for second on the team, and added five assists to total 19 points. She played in and started 19 matches this season, missing only one match.
For complete coverage of the Clemson women's soccer team, follow @ClemsonWSoccer on Twitter, Instagram and Facebook.