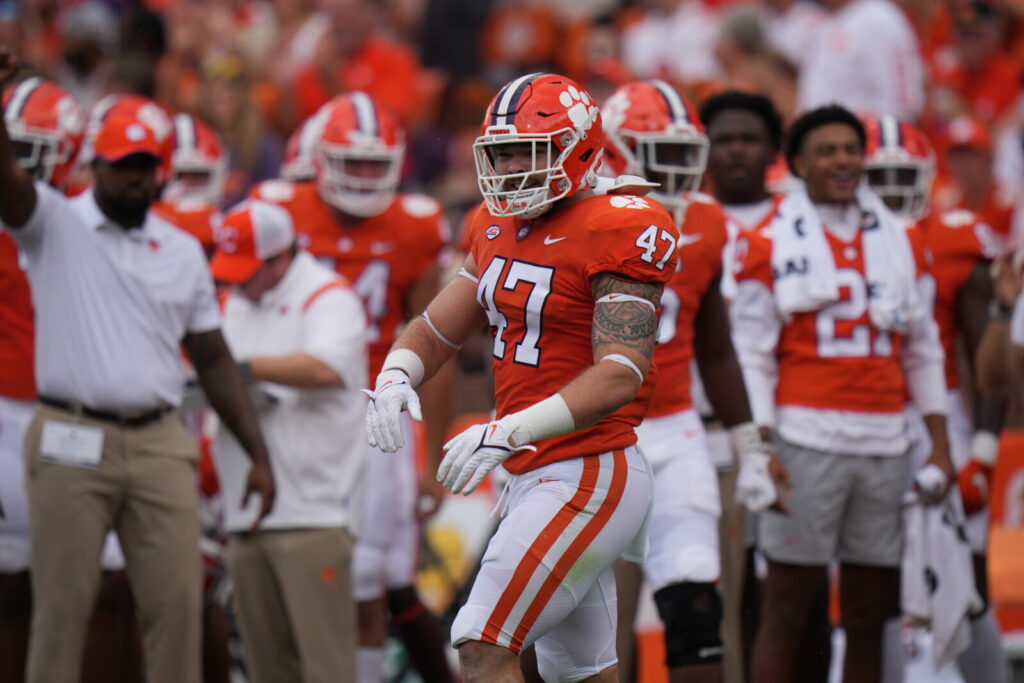 Despite all the social outcry over a slim victory over Georgia Tech, the Tigers don't have time to appease every fan that feels they know more than the coaches. The NC State Wolfpack present a huge challenge for this Tiger team.
Granted, the Wolfpack have looked great against South Florida and Furman. They didn't look so good against Mississippi State. QB Devin Leary looked pretty good against the two FCS schools, completing 40-55 for 491 yards, four TDs and one INT. His one game against Power 5 MSU? 30-49 for 303 yards, 1 TD, 1 INT, and sacked four times. This is the same Mississippi State team that slipped past Louisiana Tech 35-34 and lost to Memphis 31-29. Yet, the Wolfpack could only manage 34 yards rushing and one passing touchdown.
The same type of gaudy stats can be seen from the Pack run game. In two games against FCS schools, Zonovan Knight has 27 carries for 267 yards and two touchdowns. Ricky Person had 24 rushes for 151 yards and three touchdowns. Against MSU, the two combined for 16 carries and 59 yards and zero touchdowns. It does not help the Wolfpack's cause to lose ALL ACC LB Payton Wilson and safety Cyrus Fagan for the season.
Don't be taken in by NC State's two big wins over USF and Furman. No more than you can be taken in by Clemson's last two games, wins over South Carolina State and Georgia Tech, but there are subtle differences to look at.
In two games against #2 Georgia and Georgia Tech, the Tigers yielded 256 total yards against the Bulldogs and 309 yards to the Yellow Jackets. The biggest stat regarding both games are zero touchdowns allowed by the defense. As a matter of fact, the Tigers have not allowed a single offensive touchdown this year. Can the Tigers keep this streak going? It's a tough task to hold teams without a touchdown. The Pack are going to provide a stern test Saturday night.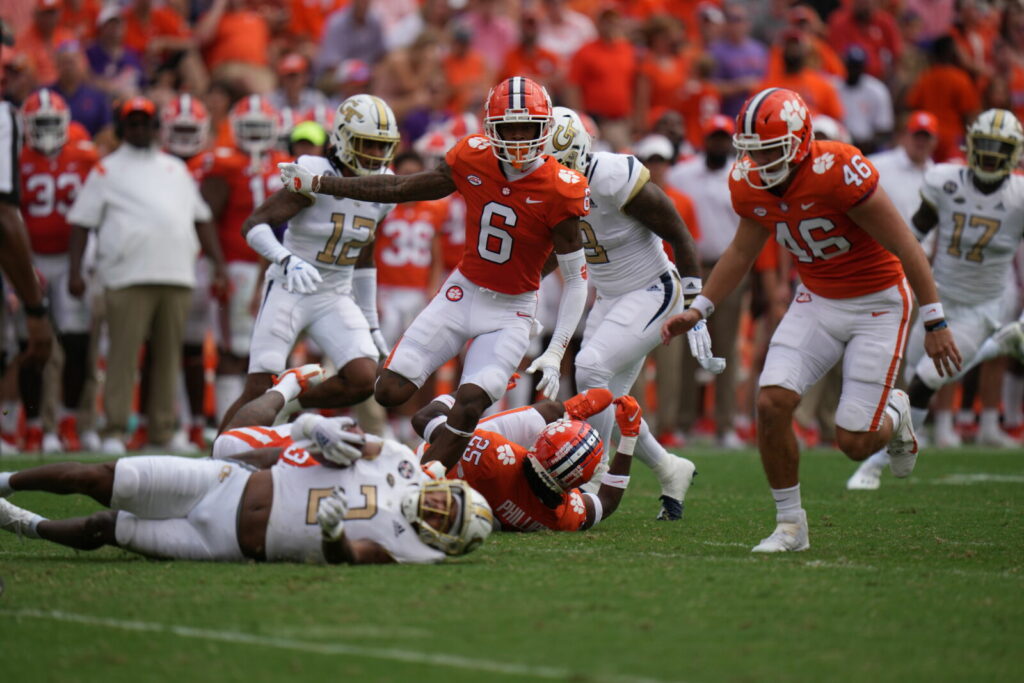 It's not the defense Tiger fans have been complaining about the last three weeks. It's the offense, or lack thereof in the UGA and GT games, with good reason, but it's not as simple as it looks to the naked eye. The Tigers have managed only two touchdowns (Will Shipley) and one FG in 8 quarters. That number has got to improve starting Saturday night. Dabo Swinney knows it, OC Tony Elliott knows it, QB DJ Uiagalelei knows it. Throw out the USF and Furman games, and throw out the SC State games. Does anyone really think that NC State can put a ton of points against a Clemson defense that has yet to yield a TD in three games while they could only muster 1 TD against a Mississippi State defense that gave up 65 total points, against two FCS schools?
Whether he is a starter or not, Will Shipley has put distance between himself and the other running backs on the roster. DJ has got to get the ball to him. Speaking of getting his ball to the playmakers, OC Tony Elliott has got to find a way to get the ball in the hands of his WRs, even if it's quick hitters and slants, but moving forward. I'm not an offensive coordinator and I don't pretend to be, but it has been obvious in Clemson's two toughest games that opposing defenses are not scared of the Tiger downfield passing game. They have to take the top off the secondary to give these WRs a chance to get downfield and make some plays. I think everyone sees that but it's up to the Tigers to make it happen.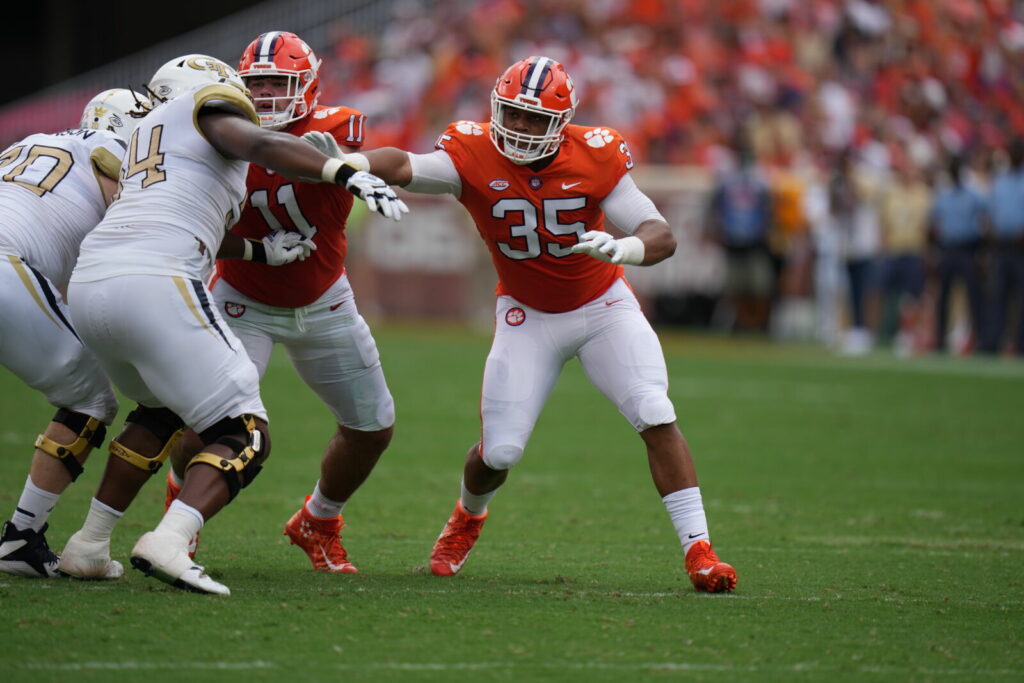 Saturday night is the time to make it happen. The Tiger's offense has yet to play with urgency. Granted, Elliott looked to get DJ into the run game in the 2nd half against Georgia Tech, and the offense seemed to get fired up. An unfortunate lost fumble and a failed 4th down conversion kept the Tigers from putting the game away, but these are mistakes that can be corrected and probably will. What's amazing is teams in the Top 10 can have close games and not fall, but Clemson has a close call, and "let's drop them down to #9. If they beat NC State, we can drop them all the way out of the Top 10."
Clemson needs a convincing victory and Saturday night is prime time to get the offense in gear. Can they do it? According to a big portion of the "Tiger Social Media Club", they can't but this Tiger team is hungry. Saturday afternoon, 3:30, Raleigh.