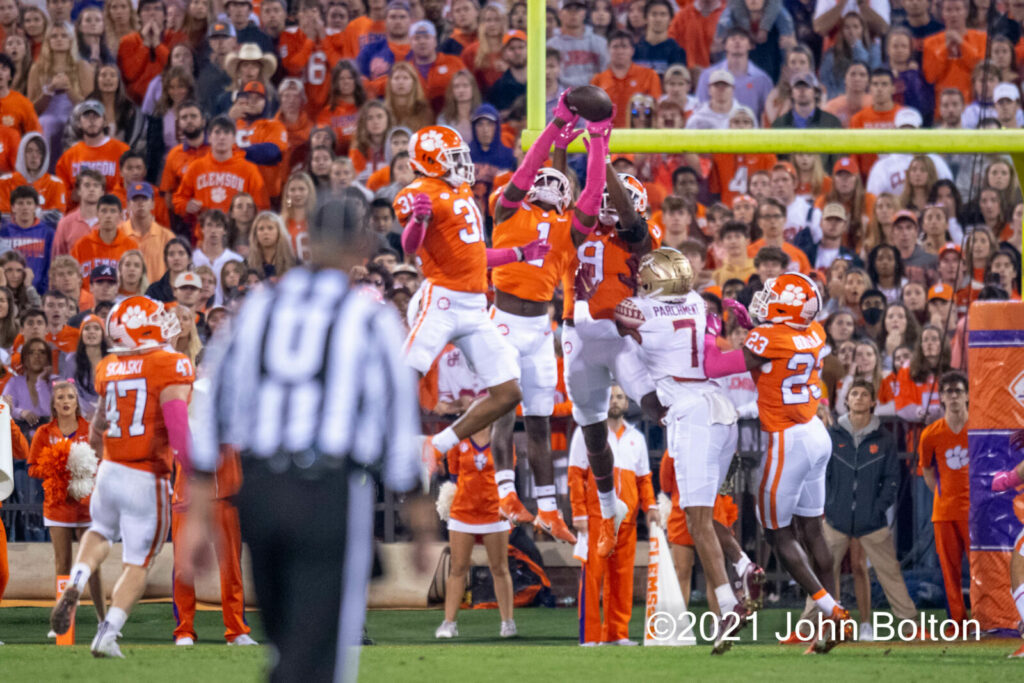 Clemson is deep at the safety position even though they lost Nolan Turner to graduation. In 2023, the Tigers will be losing only Jalyn Phillips out of the safety room.
Clemson handed out 11 offers in the 2023 class, and hasn't picked up a commitment as of yet. Two of the prospects have committed elsewhere, leaving nine still in play. Of the nine, the Tigers have their best shots with four highly coveted prospects.
5-star Caleb Downs of Hoschton, Georgia (Jamal Anderson's hometown) is the top priority at safety for the Tigers. He has yet to announce a top group or a commitment date. A Downs commitment would be on the same level as the Vic Burley recent announcement. Time will tell.
4-star Dakaari Nelson out of Selma, Alabama, is the 2nd ranked Safety in the 2023 class, He released a Top 6 back in April that included Clemson, Penn State, Oregon, UK, and Tennessee. More to come on this highly coveted prospect.
S Ahmad Brown, 4-star out of Cordele, Georgia, recently visited Clemson after receiving an offer in early April. Brown has 27 offers to date and hasn't released his top group. He is the 41st ranked safety in the country.
The most likely safety to give his commitment to Clemson is 3-star safety Robert Billings out of Alpharetta, Georgia. He was last seen recently getting abused by Coach Dabo Swinney on the basketball court. Billings, 6-1 185, received his Clemson offer back in March and visited the Tigers in early June. Playing for Milton High School, he registered 66 tackles and had five interceptions with one fumble recovery, one blocked put and a blocked field goal.
A surprise commitment could come from ATH Ronan Harifan of Cambridge, Massachusetts. Apparently, he is a Notre Dame lean but he did visit Clemson recently, as well as Alabama, Boston College, Georgia and Notre Dame.
There is still a long way to go in the 2023 class for the Tigers. Stay tuned to CSN for the latest news.