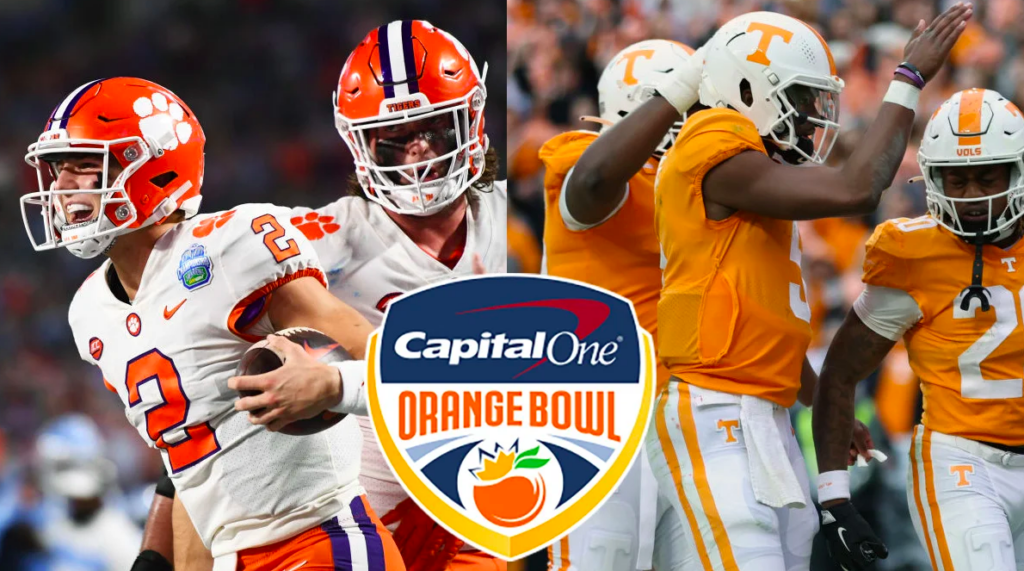 Miami,Fl
Clemson looks to finish the 2022 on a strong note if they can successfully tame and defeat a high powered Tennessee Vols offense, and get their Freshman led offense in gear and working like it did in the ACC Championship. If that formula can be found and implemented , Clemson looks to finish another year inside the top 5.
BUT, and a huge "But" … The Volunteers in 2022 have shown the ability to score in bunches and have a balanced attack of run and pass. Now this was with former Hiesman contender Hendon Hooker leading the way. Former Michigan QB and 2nd year signal caller as a Vol, Joe Milton steps in with his own Vol story he would like to tell. And a solid performance against a top 7 Clemson in the Orange Bowl would be a huge chapter in that book. But that is no small task against a talent laden Clemson defensive front seven.
Now the Tigers are losing a couple big time producers along that vaunted front seven as DE Murphy and LB Trenton Simpson have both opted out of this game to prepare for the upcoming NFL Draft. A rare occurrence in the Dabo Swinney era. The Tigers even in last years Cheez-it Bowl did not have a single player opt out. Fast forward to 2022 and the Tigers defense will have to step up and make up for the loss of these two top pieces of this unit. Defensive Co-Oridinator Wes Goodwin will have his hands full putting personnel in the right position to be successful from this high powered and fast paced offense. Stopping the run and keeping Milton inside the pocket and forcing him to be accurate and consistent in the passing game seems to be the game plan. Easier said than done. If there is a weakness this season you can look to the defense allowing a lot of big plays in the pass game at times. And The Vols made a living of just that. Big down field passing gains. Clemsons safeties will have to be disciplined and knowledgeable of formations and personnel groupings to stay on top of this offense.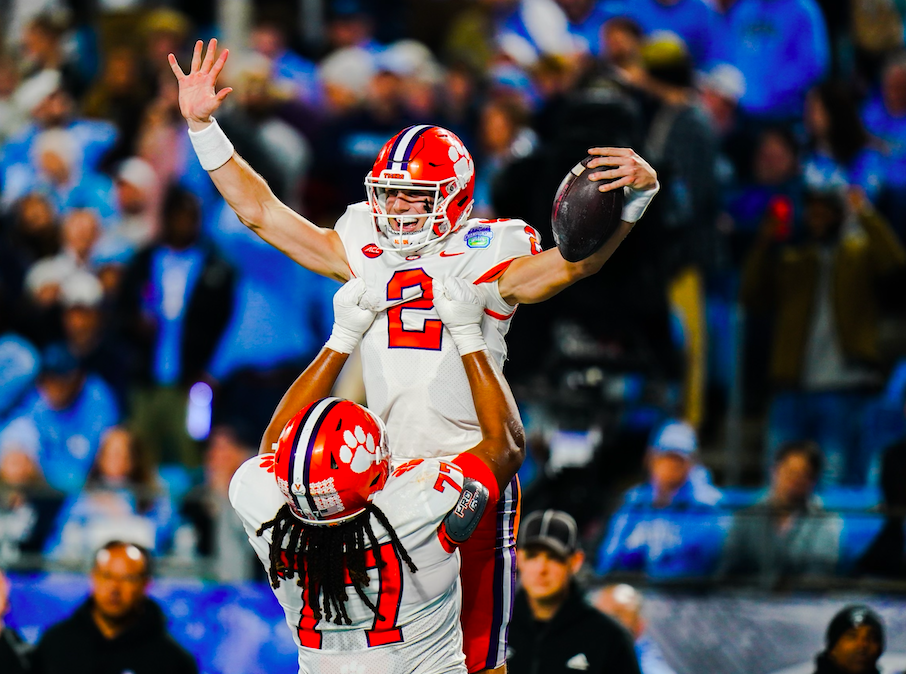 On the other side of the ball Offensive co-ordinator Brandon Streeter will face a fast and nasty front four and some rangy lb's but a very suspect back end (defensive backs). The job will be to establish a ground game using all three pieces in the backfield and the RPO game. Shipley, Mafah and Klubnik will all have their numbers called early and often and if the Tigers can soften up the Vols up the middle. The passing game will open up behind them LB's and you will find TE's and WR's running free. But first you have play fundamentally sound football up front and no blown assignments up front on the offensive line in the run game, and keep that Vols pass rush at bay when you have Klubnik in the pocket. Again sounds simple. But there is a reason they play the games for real and not here on paper or online in our ideas and prognostications.
This one I think will get into the 30's on both sides of the ball in a hurry if you did not factor in the Defenses.. And I see a Clemson Defense that is the stronger of the two teams. And has much more depth there too. Later in the game the depth and all those good snaps players got earlier in the year will pay major dividends.
Looking at game that could turn into a real shoot out and for sure one of the most anticipated games in all bowl season. Stay tuned to CSN for our Prediction release late Thursday evening.