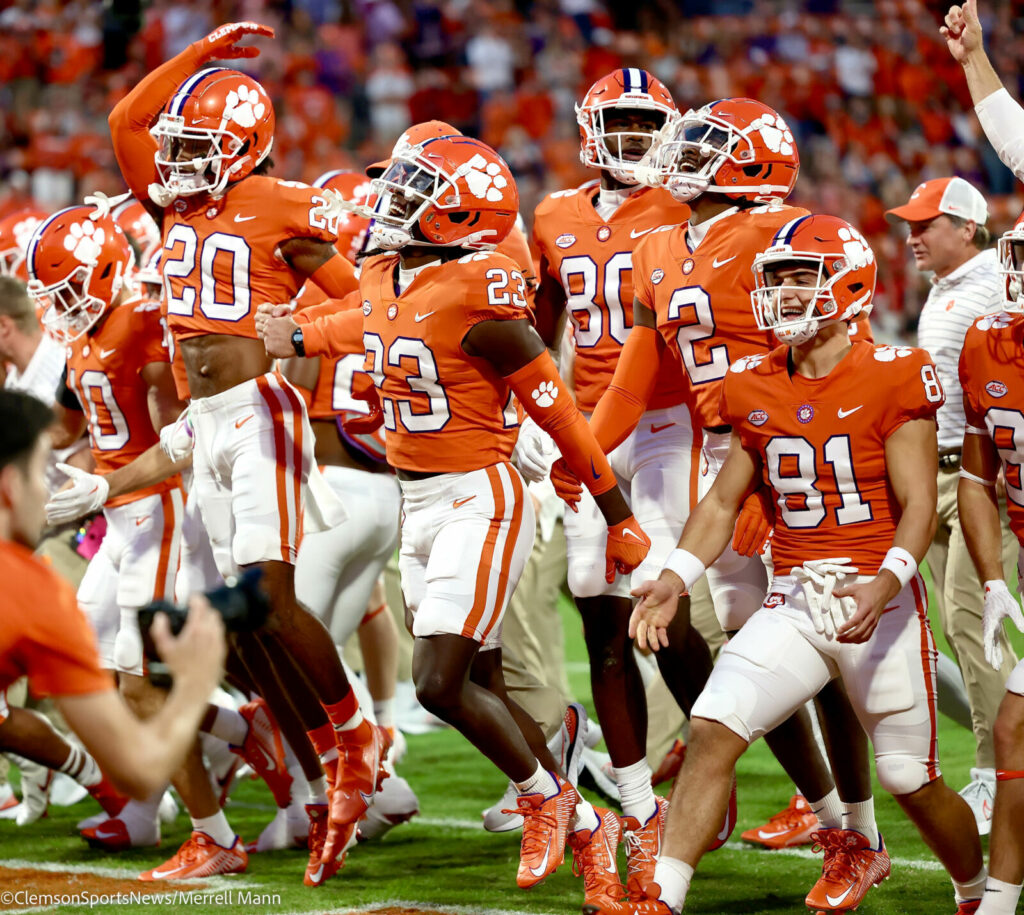 Clemson-BC Prediction
By Neil Burnett
#5 Clemson travels to Chestnut Hill, Massachusetts, to take on the 2-3 Boston College Eagles. Both teams are coming off wins. Clemson had a solid win against #10 NC State while BC used a last minute field goal to defeat Louisville at home, 34-33.
Quite honestly, Clemson will probably NOT be on upset alert for the 3rd straight week. BC has had its struggles to start the season due to numerous injuries along the offensive line. QB Phil Jurkovec has completed 96-150 (64%) passes for 1,147, 10 touchdowns but has six interceptions and has been sacked 18 times. He has proven when given time to throw, he is dangerous, and has maybe the best wide receiver in the ACC in senior Zay Flowers. Flowers leads the Eagles in receptions with 34 for 481 yards and 5 touchdowns. Last week against Louisville, he recorded 5 catches for 151 yards and two touchdowns.
BC's rushing attack ranks dead last in the ACC, rushing for only 76.6 while Clemson ranks #2 in the country in rushing defense. This is not a good recipe for this BC offense. However, the passing game is what BC will lean on. The Tigers are currently ranked 106th in passing defense. A lot of this came with early season gimmick offenses running the short passing game extensively. Sam Hartman and his big WR group took advantage of Tiger injuries and was a big contributor to that ranking.
Numbers that could come into account? Clemson has converted inside the Red Zone 28 times (100%) with 21 touchdowns. BC has converted 12 out of 15 times inside the Red Zone. The Tigers rank 9th in the country in 3rd down conversions while BC ranks 118th in 3rd down conversions. Ironically, the Tigers have allowed 27 of 75 3rd down conversions, and BC 27 of 74, so that's fairly even. Advantage Clemson in this area.
An area of concern for the Tigers has been penalties. In 5 games, BC has been flagged only 29 times for 197 yards while Clemson has been penalized 34 times for 330 yards. The concern comes from the last two games where the refs has dropped the hanky 19 times for 215 yards. This is a concern and the Tigers must eliminate these.
Having said all this, Clemson is a 20 point favorite and should cover the spread. If the Tigers can feed off last week's big win and come in with a purpose. The secondary needs to clamp down on the Jurkovec/Flowers duo, and the defensive line should have a field day against this porous offensive line.
Clemson 41 Boston College 13
Gary McDaniel: (Publisher/Analyst/Writer)
Clemson heads into Boston with a 5-0 record overall, 3-0 in the conference. The Tigers are facing a wounded BC team that has underwhelmed all season. Their QB and WR Jurcovich and Flowers is a tandem that can get busy and cause some concern. But the rest of the BC offense is futile in its efforts so far in 2022. Clemson goes up to BAWSTAN and destroys the Eagles.
Clemson 35 BC 10
Grayson Mann: CSN Writer/Analyst
Clemson off of back to back emotional matchups would make it seem like Boston College could be a "trap game" but this is not the same BC team. Phil Jurkovec and Zay Flowers will make plays but it should not be enough. DJ and the offense are humming and right where they should be. Look for the running game to get an extra tune up this week with Pace, Mafah and Shipley all making big plays. Clemson takes care of business as they towards a very talented FSU team.
Clemson 35 Boston College 10
Thomas Woods: CSN Writer/Contributor
Clemson 45 BC 17
Josh Starnes: CSN Marketing Director/Contributor
Shipley 150 Plus yards… DJ 298 Passing 4 TDs…Defense plans pretty much like they did against NC State but better…
..Defense Scores touchdown this-Pic 6 or Fumble scoop & score.
Clemson 48 BC 17