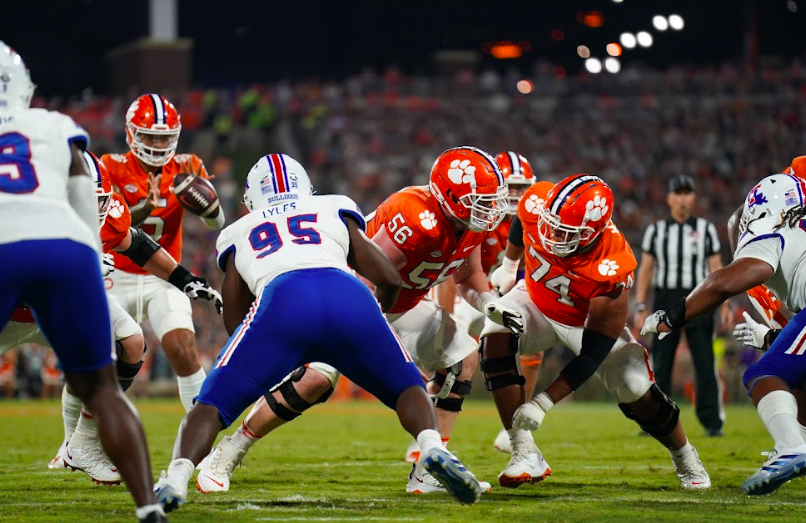 Clemson – Wake Forest Review
The 5th ranked Clemson Tigers travel to Winston-Salem, NC, Saturday to take on #21 Wake Forest Demon Deacons. It will be a noon kickoff and the Deacons have chosen to wear all black, which suggests the Tigers will be in all white.
The Tigers are coming off a 48-20 win over Louisiana Tech in a game that saw Will Shipley run for 139 yards, and score two touchdowns (again). QB DJ Uiagalelei continued to improve, passing for 221 yards and two touchdowns. It doesn't seem to matter that the Tigers scored 48 points, too many people still think that the offense is terrible. It's ok, breathe, step back from the ledge. It's getting better each week.
This was the 3rd week in a row the entire offensive line played together, something that rarely happened last season. DJ threw 9 TD passes in 2021 to go along with 10 interceptions. This year, that ratio is 5-to-1. Yes, improvement.
Defensively, despite numerous injuries, the Tigers had it's good and bad moments last Saturday night. A lot of reserves got valuable reps, including several freshmen in the secondary. CB's Toriano Pride (48 snaps) and Jayden Lukus (28 snaps), along with safety Sherrod Covil (15 snaps) really got a lot of work and will pay big dividends in the future.
Also missing on the defense were starters DT Tyler Davis, DT Bryan Bresee, and DE Xavier Thomas. Next man up? Clemson's "We too deep" depth on the defensive line? Yes, all true. However, DT Tre Williams also did not suit up. The Tigers started out with a 3-4 defensive scheme, mostly using Ruk Orhorhoro and Payton Page as the middle DT, while starting Myles Murphy and KJ Henry at the ends. Louisiana Tech was held to 12 yards rushing on 21 rushing attempts, while employing an air-raid type offense. They completed 32-44 passes for 311 yards, also throwing 3 interceptions. This brings us to Wake Forest.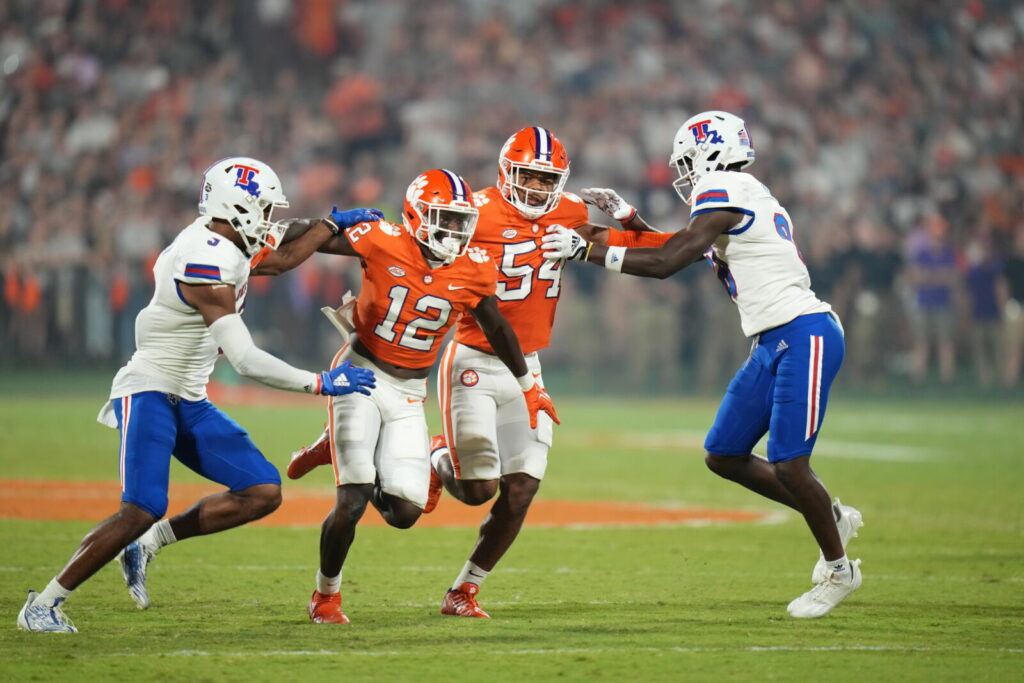 This brings us to Wake Forest. In their last game against Liberty, the Demon Deacons held on for a 37-36 victory as Liberty failed on a 2-point conversion at the end of the game. Liberty outgained WF 428 to 364, had more first downs 22-16, and only allowed 21 rushing yards to the Deacons, while picking off two Sam Hartmann passes. Not an outstanding effort by this Wake Forest team.
Since returning from an early injury, Sam Hartmann has completed 44 of 71 passes (62%) for 625 yards, seven touchdowns, two interceptions, and been sacked five times. The WR group is led by A.T. Perry, who has 12 receptions for 222 yards and a touchdown, but he has several other targets as Hartmann spreads the ball around.
JR Running back Christian Turner leads the team in rushing with 149 yards on 31 rushes with one touchdown, although 100 of those came in the opening game against VMI. Against Liberty, he was limited to 5 rushes and 7 yards. Something tells me that the Clemson defensive line might be a little better than Liberty's. Clemson is 6th in the nation in run defense, so they will be leaning on Sam Hartmann and the passing game to move the ball.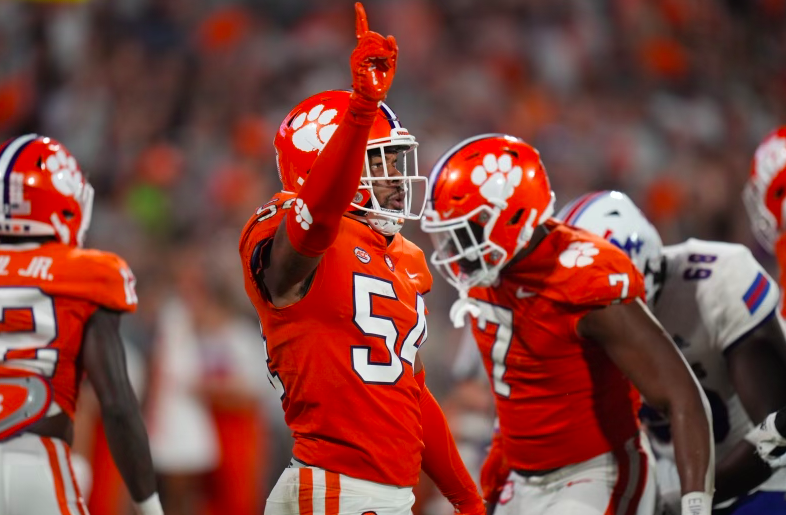 Needless to say, this is a big game for both teams. Clemson holds the overwhelming lead over Wake Forest 69-17-1, and has a 13-game winning streak in the series. The last WF win came in 2008 when the Demon Deacons eked out a 12-7 win. The Tigers have not scored less than 28 points against WF in the 13-game winning streak. In last year's matchup, the Tigers hosted Wake, and won 48-27. Kobe Pace rushed for 193 yards and two touchdowns, while Will Shipley added 112 yards and two more TDs. Wake Forest was limited to 36 total yards rushing while passing for 370. Look for a similar type of game this year.
Noon, Saturday. Game #88 in the series.