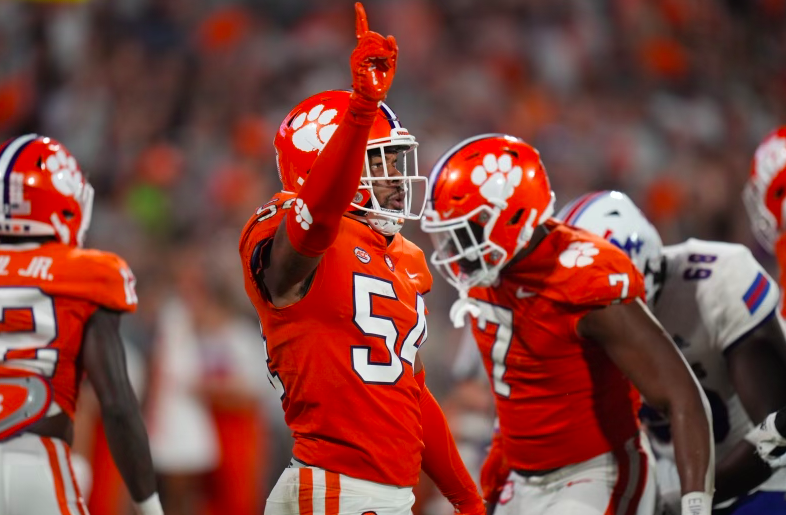 Clemson Wake Forest Prediction
#5 Clemson travels to Winston-Salem Saturday to take on the #21 Wake Forest Demon Deacons. The current spread has the Tigers favored by 7-7.5 points. Clemson has not been very good "against the spread" but last time I checked, football coaches couldn't care less about point spreads, or beating the odds. That's for fans to follow.
The Tigers have won 13 straight in this series and will likely make it 14 straight come Saturday afternoon. Media "experts" and social media know-it-alls keep hounding on Clemson's first three games being easy games. The Tigers have won by 31, 23, and 28 while battling a lot of controversy. Between injuries, a tragic death in the family, and breaking in two new coordinators, Clemson has found a way to come together and win three games. Furman and Louisiana Tech are not Power 5 powerhouses, don't misunderstand. However, they love to throw the ball around and KJ Henry said it best.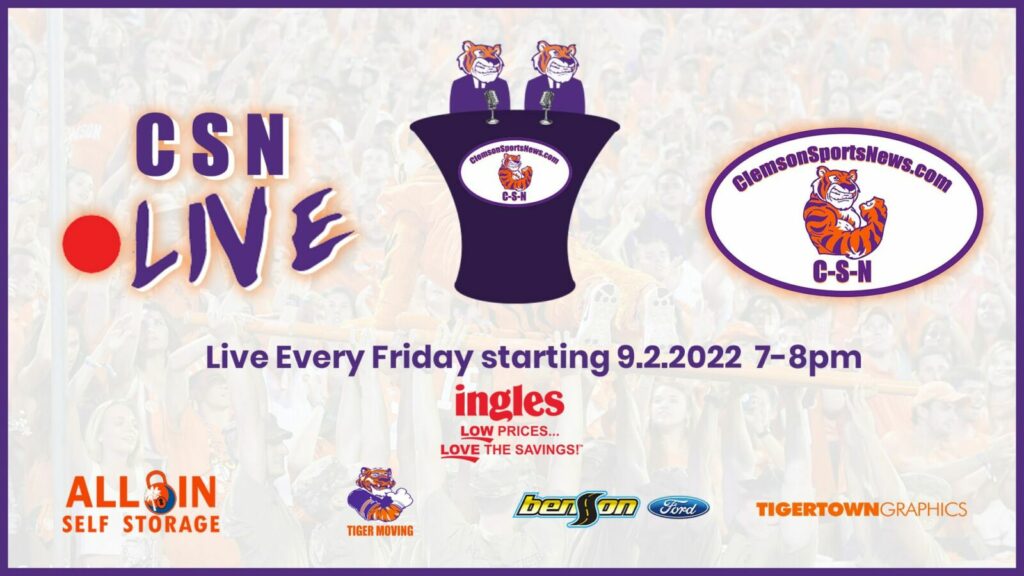 Henry on teams employing quick-game against the Clemson DL "LA Tech was getting the ball out in 1.8 seconds. Aaron Donald is good but I don't think he's getting there that fast. Relentless is the name of the game. We are coming as fast as we can for as long as we need to." Devin Leary employed the same type of game last year against the Tigers and teams are continually going to look at this against this Clemson defense. However, eventually, DC Wes Goodwin will stop this. Wake Forest is NOT that kind of offense.
Sam Hartman and their slow RPO-based mesh offense has not had a lot of success against this Clemson defense over the years. Previous DC Brent Venables seemed to have the answer and Goodwin will follow in his footsteps. DL pressure destroys this offense. The Tigers hope to get back some important pieces that were unavailable last week. DE Xavier Thomas hopes make his debut this year, DT Bryan Bresee is available, and DT Tyler Davis is likely ready to be there. The foursome of Myles Murphy, Davis, Bresee and Thomas have only played together four times in the last two years.
The Wake Forest running game against Liberty was non-existent, rushing for a total of 12 yards. The WF OL gave Hartmann time to throw the ball downfield, but he won't have that luxury Saturday against this talented Clemson defensive line. Additionally, last week against Louisiana Tech, the Tigers were without S Andrew Mukuba and CB Nate Wiggins, and lost starting CB Sheridon Jones in the 1st quarter to injury. All three of these look to be back and ready to take on this WF passing game. Granted, AT Perry and Donovan Greene lead the WF WRs but will Hartman have time to get the ball out?
Clemson QB DJ Uiagalelei has improved from last year, and continues to get better. The offense is not just dependent on quarterback play, but the offensive line has a job, the running backs have a job and the wide receivers have to continue to improve. DJ is completing 64% of his passes (albeit would be higher due to several dropped passes), averaging over 200+ yards a game, and has a 5-1 TD to INT rate. The Tigers are averaging 41.3 points a game but according to many, it doesn't mean anything. Yes, yes it does. Clemson was supposed to win those games handily, and they did.
This will be the 4th game in a row that the offensive line has seen the same five starters on the field. The more they play together, both in practice and games, the better they will get. The Wake Forest defense gave up 172 yards rushing and 256 passing to Liberty. Let that sink in. They managed 12 yards rushing themselves. The talent gap between Clemson and both WF and Liberty is wide. Liberty sacked Hartman three times and had nine tackles for loss. Count on the Tigers to do similar if not more damage to this Wake Forest offense.
Given the return of several starters on defense, the Tigers should have a good day on Saturday. There is a lot of hype by the media for this game. "Clemson is on upset alert!" "What happens if Clemson loses." "Clemson never covers the spread." By the end of the day, all of those narratives will be answered. None will happen. Clemson 41 Wake Forest 20: Neil Burnett CSN Staff Writer/Recruiting analyst
I think the secondary has some struggles against Wake's elite passing game, and early on I see the receivers having difficulty finding separation. However I think as the game goes on, that defense will prove that they are elite. In the end the offense does just enough to allow the defense to win this game . Clemson- 34 Wake Forest-24: Thomas Woods CSN Contributor
Close game…Both teams played close…Clemson Defense comes thru in the end. Clemson -27 Wake Forest -20 : Josh Starnes CSN Marketing Director/CSN Live Co-Host'
Clemson 37 Wake 24 : Grayson Mann CSN Staff Writer/Analyst
Here we go! The meat of Clemson's schedule is finally here and some answers will finally be found. Clemson and Wake will battle back and forth in the first half until Hartman makes a key mistake in the third that gives DJ and company just enough to pull away for their first top 25 win of the season. Look for Antonio Williams and Barrett Carter to each make a game changing play.
Clemson rolls into Winston-Salem with a number 5 ranking and winning streak against the Deacons going back all the way til 2008. The Tigers looking to redeem themselves after slipping in 2021 and losing their Atlantic Division crown to the Wake. Several key pieces look to return to the defensive side of the ball. Especially on the defensive line as Bryan Bresee and Xavier Thomas along with Tyler Davis. Add to that 3 key defensive backs that are supposed to return to the lineup and the Tigers defense will be at full strength on Saturday. Wake coming off a one point squeaker last week versus unranked group of 5 member Liberty. The Deacs also looking to end the Clemson win streak and defend that Atlantic division title. On this day I see the Tigers continuing on with the streak… the Tigers take another step back to the ACC title game with a statement win over the Deacons and heralded QB Sam Hartman who ends up on the ground an awful lot on this day… in a Sack-party for the Tigers Defense. Clemson 34- Wake Forest – 17 Gary McDaniel Publisher/Analyst