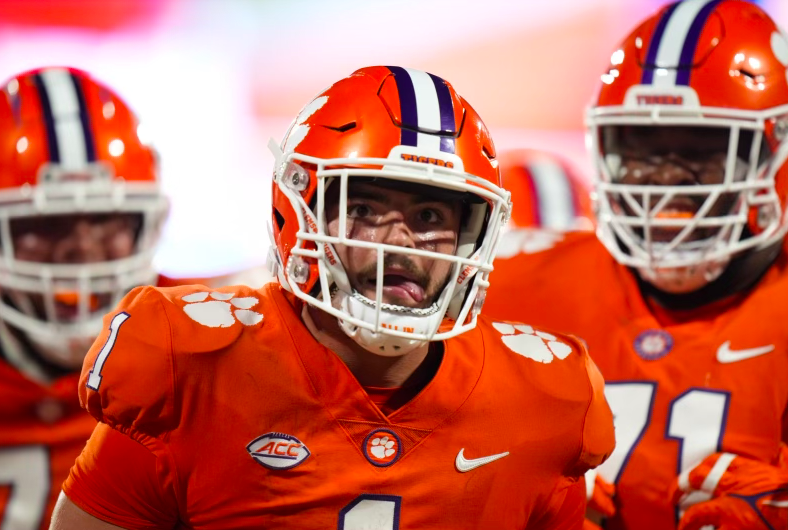 by: Neil Burnett
This Clemson Tiger football team has yet to put together a complete game. Having said that, there is a lot of reason to be optimistic with this team.
The Tigers received all the preseason hype regarding the defense and little promise that QB DJ Uiagalelei would fulfill his 5-star status. Clemson fans expect, yes, expect domination, and when they don't get it, they suddenly become more knowledgeable than the coaches when it comes to who should play and who shouldn't. It doesn't work that way.
Bad. Last year, the injury bug hit the wide receiver room. By the end of the season, the Tigers were down to two true freshmen and a walk on in the starting WR positions. Last night, the defense took a few hits with several big time players on the sidelines. Defensive linemen Tyler Davis, Bryan Bresee, Xavier Thomas and Tre Williams were unable to suit up. To make it worse, Andrew Mukuba and Nate Wiggins were on the sidelines with injuries, and starting CB Sheridan Jones left the game in the first half with an injury.
"What happened to next man up?" Next man up took its place on the field and while Louisiana Tech flung the ball all over the field, they were limited to two late touchdowns when there were freshmen all over the secondary. CB's Torianno Pride and Jayden Lukus, and safety Sherrod Covil came off the bench to play valuable reps in the secondary. Did LT pick on the young freshmen? Oh you bet he did. Due to all the injuries on the defensive line, the Tigers switched to a 3-4 defense early which allowed LT QB Parker McNeil time to get the ball out quick to a group of experienced WR's. McNeil completed 23 of 42 passes for 311 yards, with two interceptions. "Atrocious, our defense sucks!!" No, not really. There were a few busted assignments but for the most part, these young players grew up a little and will pay dividends in the near future.
Ugly. When you win 48-20 over any team, ugly might be hard to find unless you're talking about giving up 20 points to a Group of 5 school. Look around the country. Group of 5 schools are making headlines with upsets everywhere. Why is this happening? Transfer Portal. Disgruntled Power 5 athletes are leaving in droves to teams they can actually play on. They may not all be 4 and 5 star prospects but these players do bring experience with them. It makes these schools more competitive. Some will see this as excuses, others will take it with a grain of salt, but look around. Appalachian State, Old Dominion, Georgia Southern just to name a few are sneaking up on people, and LT is no exception. So what was ugly about last night's game? Louisiana Tech did have 311 yards passing but only 12 yards rushing. The Bulldog's night basically ended when the center snapped the ball while McNeil was giving instructions to the wide receivers. DE Kevin Swint recovered the ball at the LT 12, leading to the last Clemson touchdown, making the final score 48-20. Now that was an ugly play.
There was a lot of good that took place in this game. Despite giving up over 300+ yards passing, the total defensive effort was pretty good. The Tigers outgained LT 521 to 323. Despite all the injuries on the defense, the Tigers held LT to 6 points through three quarters, giving up two late TDs.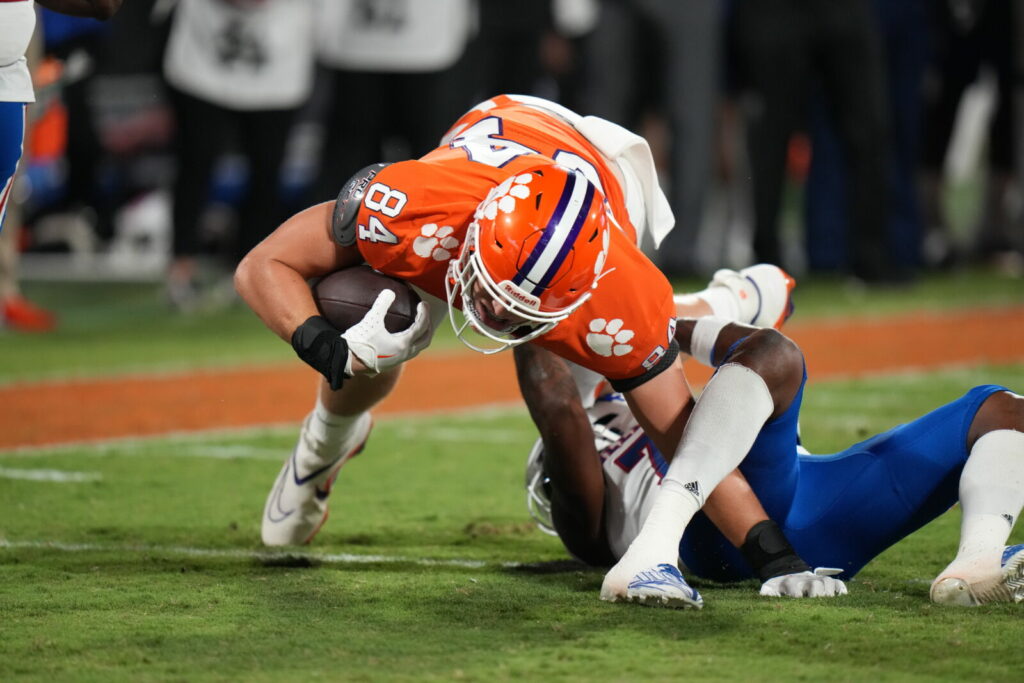 Will Shipley only had 21 touches in the last two games. He STILL only had 12 carries in this game, making them count for 139 yards and two touchdowns. He now has scored two touchdowns in every game this year. DJ added 62 yards on 9 carries to go along with his 221 passing yards and two TD passes. Clemson quarterbacks spread the ball around to 11 different receivers. Joseph Ngata led with 3 catches for 54 yards. Freshman Antonio Williams led the Tigers in receiving yards, hauling in two for 57 yards and a beautiful 19-yard TD reception.
Uiagalelei has somewhat silenced his critics with his improved play this season. He has now passed for over 200 yards in each of the first three games. He has completed 57 of 88 passes (64.7%) for 662 yards with five touchdowns and only one interception, and that one was off the hands of the receiver. Uiagalelei has also shown marked improvement running the ball with 27 rushes for 139 yards (5.1 ypc). Although the receiving corps is young and still learning, they are healthy finally, and the chemistry continues to build.
The Tigers took a 13-6 lead into halftime, clearly struggling to move the ball with consistency, having 231 total yards. Coach Dabo Swinney and his staff made adjustments and totally dominated the 3rd quarter, outscoring LT 21-0. The offense had it's best outing of the season and seems to be picking up steam.
Dabo said it best. "No turnovers, no sacks, blocked another kick, 6 of 6 in the red zone, we are still leaving a little chicken on the bone". Basically a lot more good than bad.
The BEST play of the night, however, came from Coach Sonny Cumbie and his entire team, taking the time to write individual letters to the Bresee family on their tragic loss. "This right here is why Coach Cumbie will be a success. I am a fan for life." – Dabo Swinney.