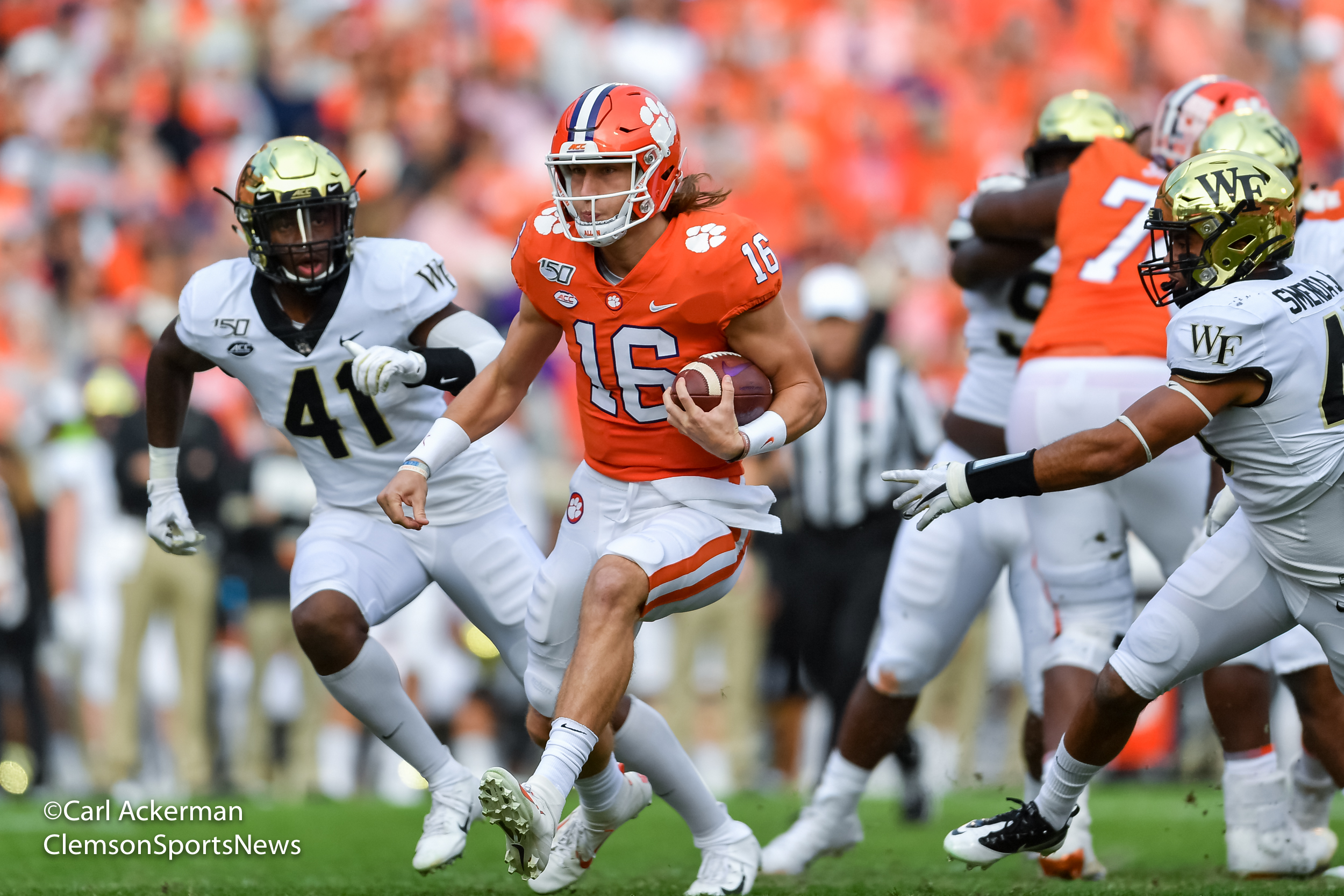 Preview :
Clemson heads into Saturday's ACC Title contest looking for not only its 28th Win in a row…. but this 2019 Clemson squad looks to do something no other team in CFB history has ever accomplished by winning a 5th consecutive Conference Title. In the way are the 7th team out of the Coastal division in 7 years to represent that side of the conference. The Virginia Cavaliers roll into this one 9-3 (6-2 in ACC) and ranked 22nd in the nation. Virginia has one of the most dynamic players in the league with Quarterback Bryce Perkins and his dual threat abilities. The Tall lanky signal caller can hurt you with his arm and legs if you don't find a way to contain him. Brent Venables and crew will have their hands full trying to neutralize the 6'3″ gunslinger. Clemson itself is on a serious roll offensively and scoring in bunches from every position on the field. Clemson has lofty goals here as this one if they can take the Cavs down leads to a 5th straight playoff appearance.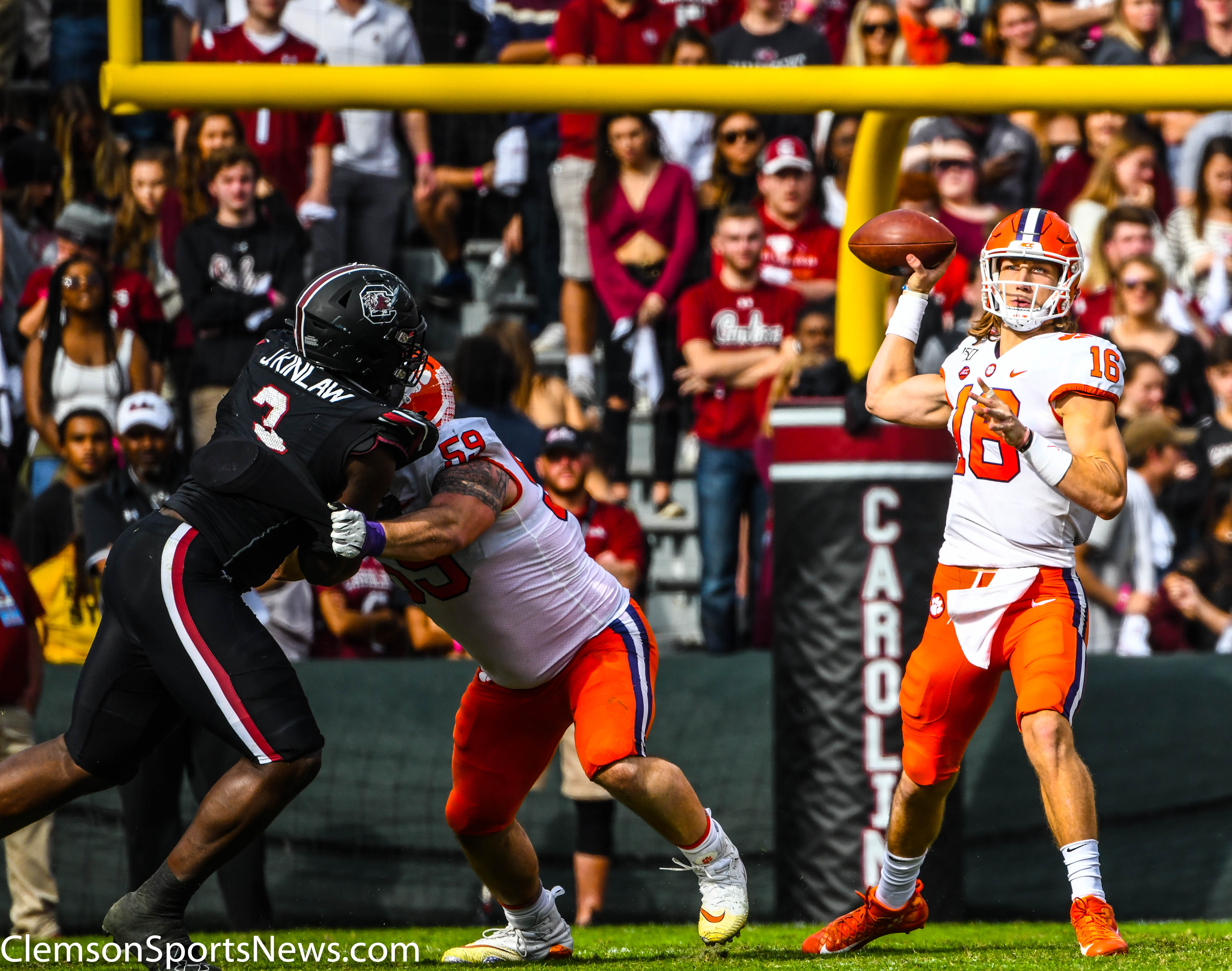 Bronco Mendenhall has to be credited for the change in culture that has turned the Cavalier football fortunes around. Just look back at last week's resounding victory over in state rival Virginia Tech… add to that their first ever divisional crown and now a chance to win the ACC title against the defending national champs… After the smoke of the opening entrances has cleared the air in Bank of America Stadium, after that initial dose of adrenaline has worn off about mid ways through the opening quarter. Then the reality of their opponent strikes home to this UVa Squad…. and then the ultimate reality of being overmatched at just too many positions and the depth of the Clemson lines and Skill players being to create space on the field and scoreboards as Clemson retains it throne as ACC champions and marches onward to the Playoffs.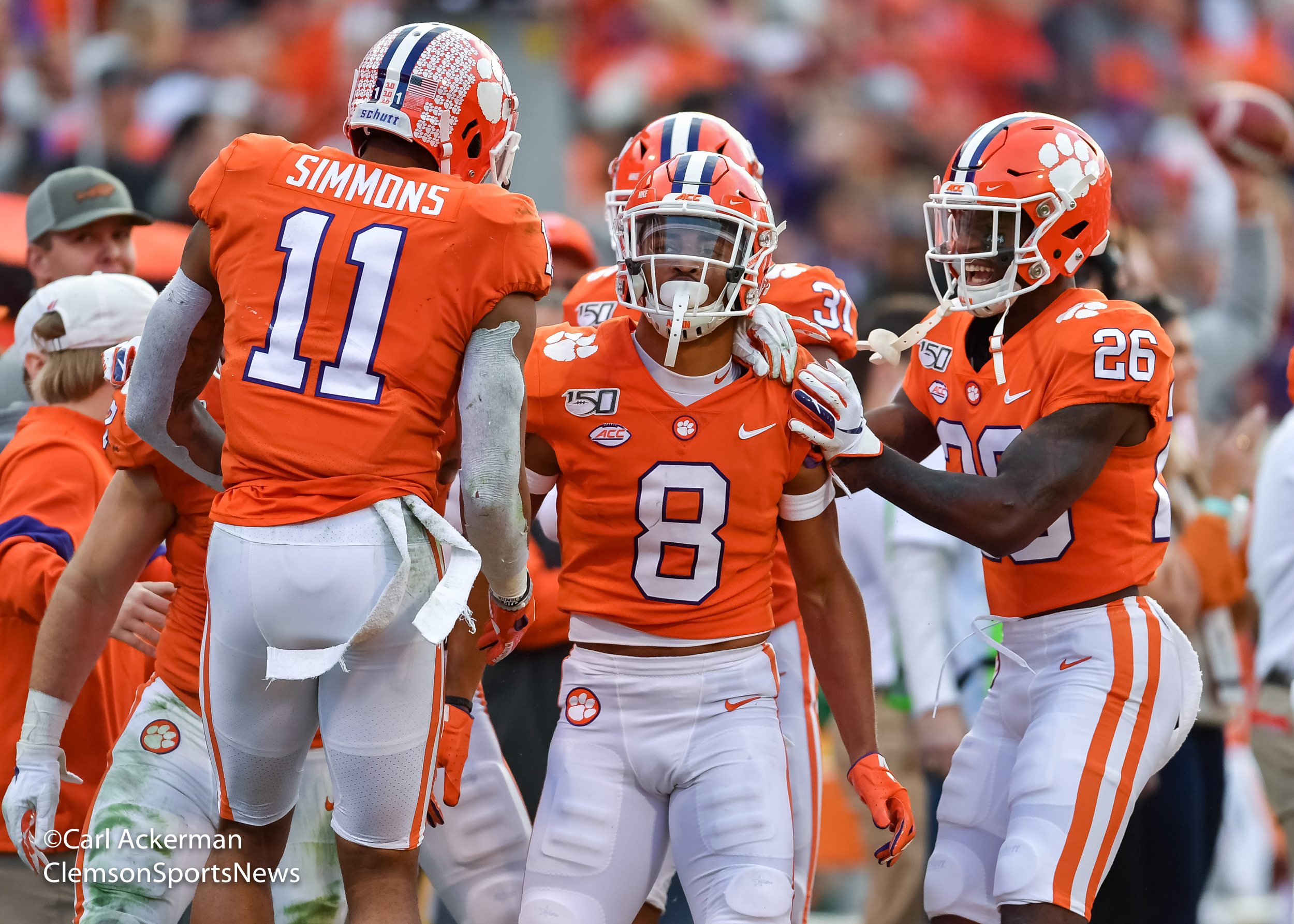 When Virginia Has the Ball:
Bryce Perkins, Bryce Perkins and more Bryce Perkins… this is the recipe and formula for the Cavs… Clemson will spy the unique and insanely talented Quarterback all day long. Look for Isaiah Simmons to be that "guy" most of the day. As the Tigers look to use their best asset on defense to neutralize the Cavaliers best player. The one player to look out for outside of Perkins is WR Joe Reed, a big play waiting to happen is Reed as amassed 70 receptions on the year for 627 and 6 TD's. As kick returner he is one of the nation leader at 34.7, and in the passing game if he can get going he's big threat there as you see by his gaudy numbers. Running backs for UVa are by committee… again it's Perkins who leads the team in rushing yards and attempts . Perkins Passing stats for the 2019 season read out as 265/413 for 2949 yards with 16 TDS and 9 INT's. Rushing he is accountable for 687 yards on 196 attempts and 11 TD's all Team leading.. Look for Clemson and Brent Venables to employ a number of blitz packages to try and confuse the playmaker and force turnovers and make him one dimensional … There will be a few plays where his athleticism will be featured and not contained.. But overall the game plan works out for the Tigers here and they contain one of college football's top playmakers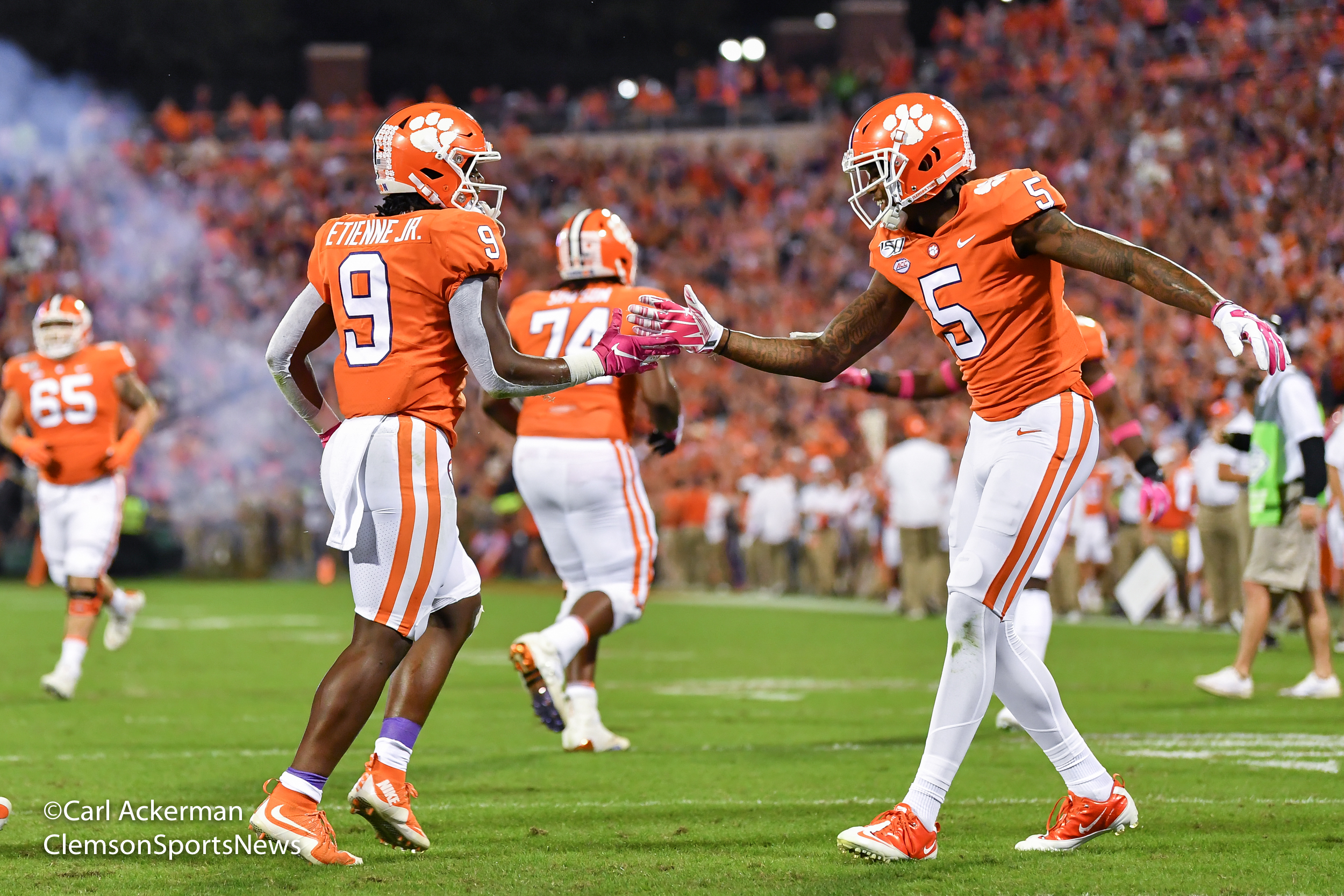 When Clemson Has the Ball:
Look for this team to strike early and often over the top on long pass plays. Without All American Bryce Hall roaming around the Uva Defensive backfield…. Look for Trevor Lawrence to target Higgins, Ross and Rodgers early, often and Deep. The Tigers see a huge disparity here in the WR vs DB's and will look to take advantage of this all evening long. When that happens and the Cavs have to go 2 safeties high to account for the barrage from the air, well that is when the Tigers unleash Travis Etienne and the repeat ACC offensive player of the year does what he does. Get chunks of yards to the tune of his nation leading 8.7 yards per carry and by the time all this transpires the UVa defense will start to wilt as depth will start becoming apparent as the game progresses. Bottom line Uva is so overmatched here, th Cavs who have a very talented starting roster with a great pass rush will not be able to put their fingers into all the holes in this offensive dike and the flood waters and an Orange and Purple tide flood over the Cavs and overwhelm them.
Special Teams:
Virginia: PK for the Cavs is Brian Delaney 19/23 with a long of 49 yards, the Cavs Nash Griffin averages 41.3 for the season…
Clemson:
BT Potter is 10/17 with a long of 51 for the year… and Senior punter Will Spiers averaging 42.8 yards per punt this year.. with a long of 64 yards
We reached out to a local friend that is a die hard UVa fan ad alum and got his thoughts on the Cavaliers season and wanted to share with you the point of views from the Wahoo's and what they see in their team including the steps its took to get them to where they are now. Enjoy as our contributor Sean O'Connell (Uva Alum) shares his perspective of the Cavaliers in 2019.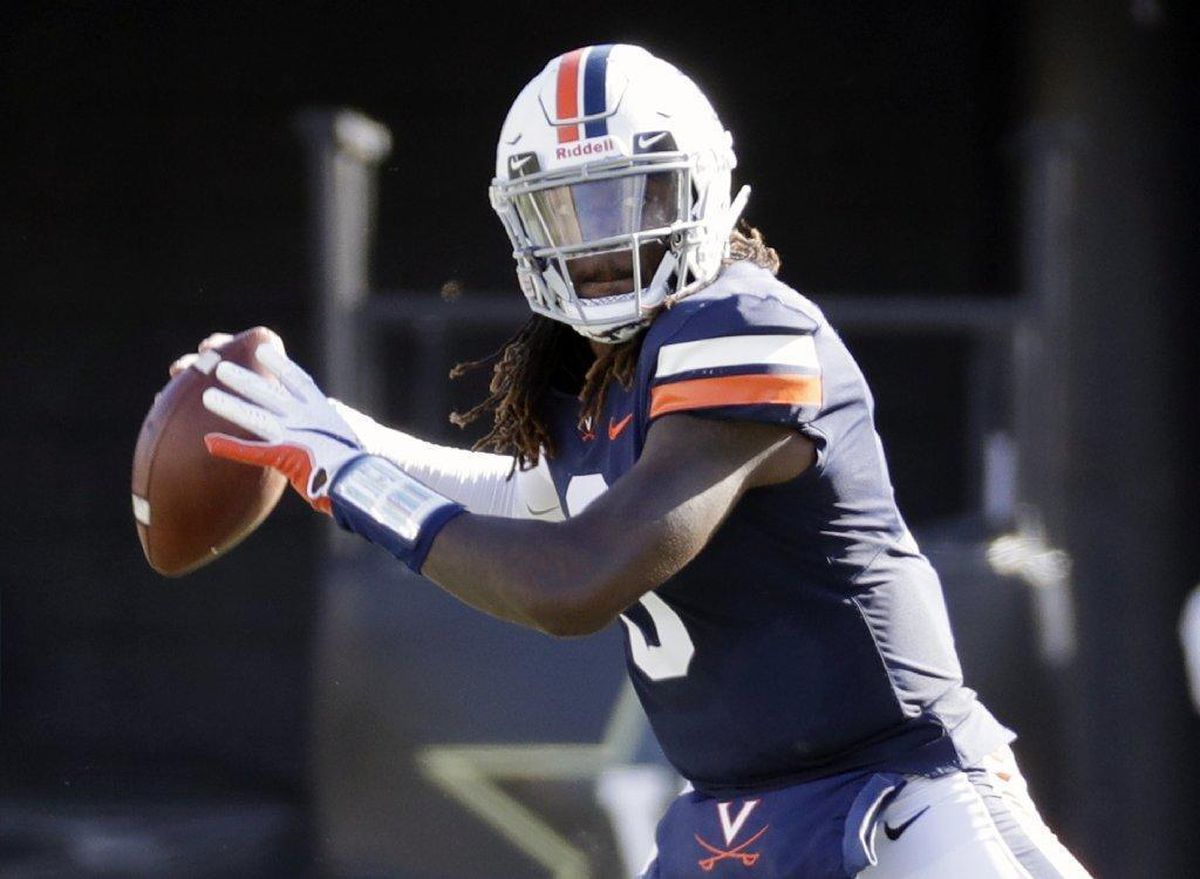 VIRGINIA Perspective :
Virginia had a lot of hype coming into the season, being picked to win the Coastal after Bryce Perkins had a great Jr season and a 28-0 win over SC in the Belk Bowl. A good defense coming back, with All-American Bryce Hall at CB. That was a big surprise, since I saw many analysts having him go in the 1-2 rounds in the NFL draft. Losing RB Jordan Ellis and WR Olamide Zaccheaus hurt, but Senior Hasise Dubois has taken over the WR1 spot and is one of our best playmakers. Very physical, big receiver…
Started off with a big road win over a tough Pitt team. Took care of business against William & Mary, and a last second win at home against FSU. Went into South Bend, led in the first half, then got destoryed in the 2nd. Offensive Line was a huge problem in the first half of the season, and many believed Perkins wasn't 100% (had a knee brace on). Lost an ugly ugly game @ Miami, also losing Bryce Hall for the season with a nasty ankle injury.
Beat Duke easily at home, lost @ Louisville (you can see a pattern). Won a nail biter against a bad GT team, beat Liberty, then beat VT for the first time in 15 years. Perkins has played a lot better in the second half, thanks in part to improved OL play.
Prediction:
CLEMSON 48 Virginia 17